Hull City chairman Dr Assem Allam has branded the Football Association as 'amateurs' after they rebuffed his attempts to re-brand the club as Hull Tigers.
The Egyptian wanted to switch the Championship club's playing name but saw his appeals fall on deaf ears as the FA Council voted against his plans in July.
Allam, a 76-year-old businessman who has been based in East Yorkshire for half a century, has come under intense fire from supporters who are unhappy with his plans for the KC Stadium club.
"It is a sad day that most of the people who make the decisions are amateurs," Allam told The Sun.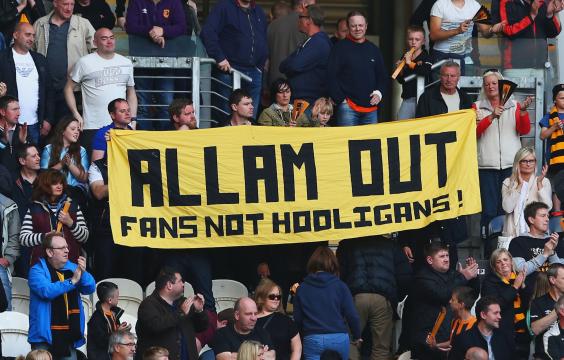 "To go global, we need to market ourselves. The shorter the name, the better. Look at Google, Apple, Twitter. You don't go out to the world and say 'We are Hull City Tigers Association Football Club'.
"If you do that, expect to fail."
Allam also took the time to insist that he remains a popular figure with Hull supporters, despite fans staging a weekly protest against his plans on the 19th whistle of every home match.
"Overwhelmingly, they are positive about what I am trying to do," Allam said.
Reuse content