Joey Barton is eating his words after agreeing to join Burnley on a free transfer, a year after criticising the Lancashire town and admitting he was relieved he didn't have to live there.
The 32-year-old joined the Clarets on Thursday after being released by Championship side Queens Park Rangers following the relegation from the Premier League earlier this year. However, both fans of Burnley and other clubs across the country have wasted little time in getting stuck in to Barton, and reminded him of his embarrassing tweets from 2014.
The outspoken footballer was involved in a back and forth exchange with a Burnley fan after Barton had posted a picture of a number of tractors on a motorway, adding that he had "just heard all [Burnley] fans are en route as we speak to see the open top bus" in an obvious attempt to rile the club's supporters.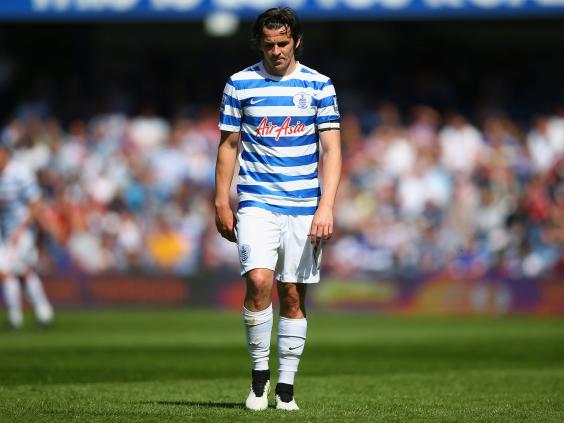 It worked, and a user by the name of @GaryMurg responded to criticise both Barton and QPR, prompting Barton to reply.
"We might be crap. We may well be really over rated but at least we don't have to live in Burnley!" replied Barton. Mistake number one.
It comes after the former Manchester City and Newcastle midfielder declared in May 2013 that he would not be playing in the Championship the following season following a loan spell with French club Marseille.
I'll just re-iterate for a lot of the buffoons tweeting me. I WILL NOT BE PLAYING IN THE CHAMPIONSHIP NEXT SEASON. Hope that clears that up!

; Joseph Barton (@Joey7Barton) May 14, 2013
Some strange people think that I'll be playing in the Championship next season.  Good one! QPR might, I won't! #fact

; Joseph Barton (@Joey7Barton) April 9, 2013
True to form, Barton returned to QPR in August and helped them to promotion…from the Championship.
A controversial figure at the best of times, Barton has shown a more relaxed and composed attitude in recent times that has actually seen him become a leading voice on the more important matters in football as well as dipping his toe into politics in the form of an appearance on BBC's Question Time, numerous politically influenced tweets and even an article for The Independent on what he'd do should he be named Prime Minister.
Reuse content