After the previous managerial debacle involving Brian McDermott, perhaps it was wise for the Leeds United hierarchy to hire Dave Hockaday, a manager with nothing to lose.
Hockaday is a former professional who played for a number of clubs, including Blackpool, Hull, Swindon, Stoke and Shrewsbury Town. He ended his playing career in 1995 with Cirencester Town after over 500 league games, and it was there where he set up the first football academy in the country.
Following his success as a coach at youth level, he was brought in at Watford by Graham Taylor to oversee the running of the Under-18 team. He went on to undertake coaching stints at MK Dons, Leicester City, Southampton and Cheltenham Town.
However, his first managerial role came in September 2009 when he was appointed manager of Forest Green Rovers of the Conference Premier. Hockaday made an immediate impact, leading the club to the third round of the FA Cup before losing to Notts County.
But his record at the club was never too impressive, finishing 21st, 20th, 10th and 10th, and this was unacceptable considering Forest Green were one of the wealthiest sides in the division.
Hockaday's four-year reign came to an abrupt end when the team lost seven out of their opening eight games last season, agreeing to leave by mutual consent.
The choice to appoint the 56-year-old remains a strange one, given that a manager of his age has had just one managerial role as manager of Forest Green Rovers.
A club of Leeds' stature would naturally attract a number of applications from credible candidates in football management, so to choose a candidate with Hockaday's track record may baffle some fans of the Yorkshire club.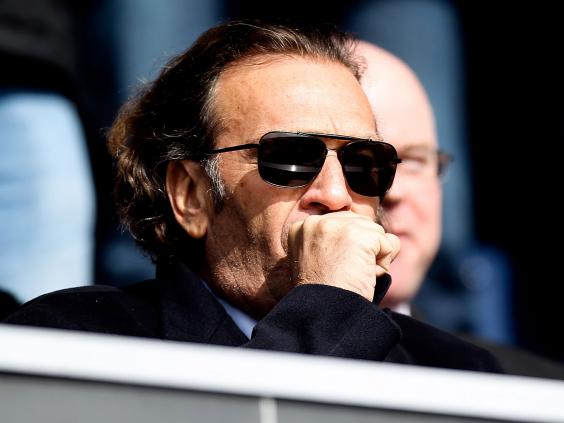 But on the other hand, the move to bring in a complete unknown could be a masterstroke from Massimo Cellino and the board.
A two-year deal would suggest that the club have given their backing to Hockaday, who will have Benito Carbone as a 'consultant' working alongside him. But the contract may just be a false sense of security; Cellino appointed 10 managers in the last four years of his ownership at Serie A club Cagliari.
While he remains an obscurity in the world of football management, he is highly-regarded when it comes to developing youth players, and a solid academy set-up at Leeds will allow him to integrate some of the club's youngsters into the first-team.
Considering Hockaday's hardline approach to management and a squad that very much requires a real disciliplinarian to get them into shape, it could be just what the club need. And from what can be gathered from McDermott's reign under Cellino, it would suggest that the Italian likes to have a manager who won't cause a stir when it comes to transfer policy.
The jury is out on Hockaday until Leeds face a tough trip to Milwall on 9 August, and it remains to be seen whether he has the credentials to manage such a big club.
Until then, Leeds fans face an anxious wait to see if he is the right man to take them forward.
Reuse content