The prospect of Leeds United being plunged into administration, and consequently into a relegation battle, loomed last night after controversial Italian businessman Massimo Cellino was barred by the Football League from taking over the Championship club.
The Italian has been funding Leeds while his potential ownership was being assessed and is believed to have put £6m into the club. Now the owners, Gulf Finance House Capital, face the probability of having to repay Cellino as well as take over the day-to-day costs themselves.
The Bahrain-based GFH Capital, which bought Leeds from Ken Bates only 15 months ago, is believed to have spent £40m on the club but shows little sign of being both willing and able to invest any further.
Cellino, through the company Eleonora Sports, agreed to buy a 75 per cent stake in Leeds from GFH Capital last month. Brian McDermott, who took over as manager a year ago, was promptly fired, only to be reinstated when it was realised the Sardinian did not yet have the authority to sack him. The club has subsequently been in limbo – with results suffering – while the Football League considered whether Cellino passed its "owners' and directors' test".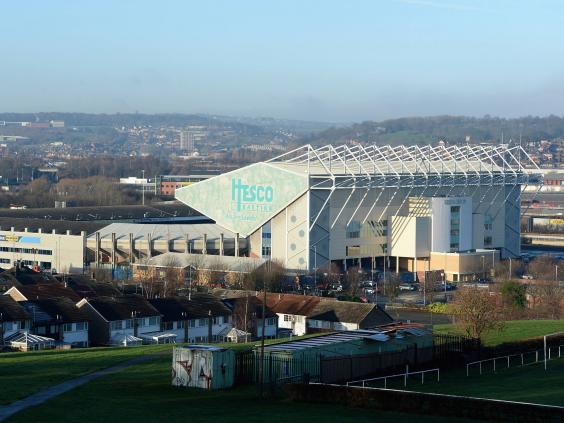 In 21 years as owner of the Italian club Cagliari, Cellino, who made his fortune from agricultural interests, worked through 35 managers. Yet of more concern to the League was a number of court cases he had been involved in. Two previous criminal convictions were considered "spent", but one was ongoing and referred to an alleged failure to pay duty on a luxury yacht.
Last week Cellino lost the case. His lawyers argued that as he was appealing against the verdict, and in England it would have been a civil case, this did not disbar him. The League, after consulting specialists in Italian law, thought otherwise. Yesterday its board voted "unanimously" to disqualify the 57-year-old.
The Football League said: "Having fully considered the matter, the board agreed unanimously that the decision of the Italian court does constitute a disqualifying condition under its owners' and directors' test, the relevant disqualifying condition being that Massimo Cellino has been convicted of an offence involving acts that would reasonably be considered to be dishonest."
Leeds said they were "disappointed" and added: "The board and executive management of the club will continue discussions with the Football League and Eleonora Sport to find a solution that is suitable to all parties. Our shareholders continue to support the club directly or through additional investments, as has always been the case."
Cellino said: "I'm not a dishonest man. If they say I did this, I am stupid. Why would I do something like this? Because I am a fool – I am stupid.
"I am not a dishonest crook. If I made a mistake, it was not on purpose. I'm shocked, I'm very shocked. I feel like I will disappear. I am so ashamed of myself, you have no idea. It's not about the money at the moment."
While Cellino considers whether to appeal, GFH Capital must decide whether to fund the club while it finds a new buyer, or allow it to go into administration. That would lead to a 10-point deduction, which would place Leeds, who lie 13th in the Championship, just three places above the relegation zone.
Meanwhile, McDermott tried to get on with preparing the team for tonight's visit to Bournemouth. He said: "We have uncertainty here and it is not easy and it has been going on for an awfully long time. It is concerning and it is difficult but I am concentrating solely on the game."
Reuse content