The World Cup could be heading to Macclesfield. The East Cheshire town has put forward a bid to host the Fifa tournament in an effort to clean up the tarnished reputation of the world governing body and bring the fans – and dogs – back to football.
Published on Macclesfield Town's official club website, a complete breakdown of stadium availability, capacity – including the number of canines allowed in – and when it was opened has been made available to Fifa in order to try and bring the World Cup back to England for the first time since 1966.
All the iconic names located in Macclesfield are there, from The Moss Rose Stadium where Town play their home games to the Bollington Cross Playing Fields, where 120 fans and eight dogs can turn out to watch the best players in the world duel it out.
Contenders to replace Sepp Blatter as Fifa president
Contenders to replace Sepp Blatter as Fifa president
1/6 Michel Platini

Current president of Uefa. Voted for the Qatar World Cup, which makes position somewhat difficult. Asked Blatter to resign before elections.

Getty Images

2/6 Prince Ali Al-Hussein

The Jordanian was the only contender against Blatter when the elections took place. Managed to pick up 73 votes from the Fifa executive committee to Blatter's 133. Has already confirmed he will stand again.

PA

3/6 David Gill

The former Manchester United chief executive refused to take up his place on the Uefa executive committee after Blatter's re-election. 'My professional reputation is critical to me and I simply do not see how there will be change for the good of world football while Mr Blatter remains in post,' he said at the time.

Reuters

4/6 Luis Figo

Former Real Madrid and Barcelona player announced himself as a candidate for the most recent election but pulled out in protest at how it was being run, saying the process was 'anything but an election'.

AFP/Getty Images

5/6 Jerome Champagne

Also announced himself as president contender but failed to gain the minimum five nominations required. The Frenchman is a former Fifa deputy general secretary and has been a fierce critic of Uefa.

GETTY IMAGES

6/6 Michael van Praag

Dutch FA president was also a contender for president before pulling out in order not to split support between himself and Price Ali.

GETTY IMAGES
The world's media have also been catered for with free WiFi at Macclesfield Library which will be maintained throughout the duration of the tournament, and with the 2026 World Cup due to take place from Thursday 11 June to Sunday 12 July, fans can expect a toasty average of 14.1 degrees Celsius.
However, FA chairman Greg Dyke and his cohorts won't be receiving any lavish watches like they received from Fifa only to have recalled due to mass criticism for the £16,000 price, as Macclesfield have allocated £40 for gifts to be given to members upon their arrival in Cheshire.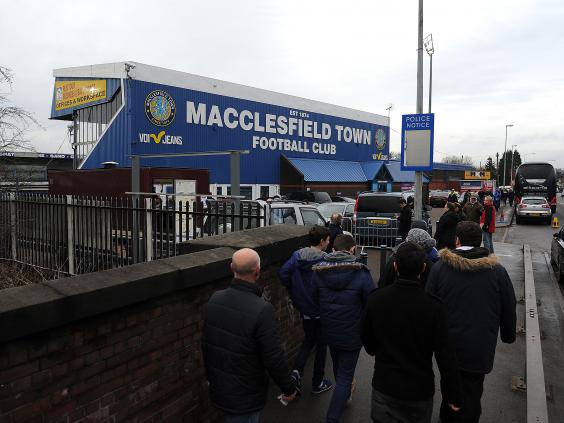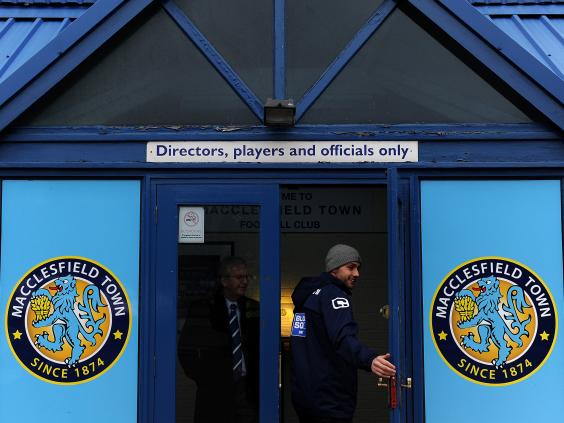 You can view the full World Cup bid here, and you'll have to get your plans in early – there's only six hotels in Macclesfield and 16 B&B's to snap up.
Reuse content