Malky Mackay insisted as he was presented as Wigan Athletic manager today that he is a "better" and more rounded individual, who has learned a lasting lesson from the storm caused by his racist and sexist text messages.
Wigan owner Dave Whelan indicated that the club has inserted a clause in Mackay's one-year rolling contract to protect the club against future action against Mackay by the Football Association, which is investigating a large body of documents detailing his email and text communications while Cardiff City manager.
Whelan said that he had carried out his own investigation into Mackay – who is undertaking an education programme – and accepted that the 42-year-old was a changed man. But the Kick It Out anti-racism campaign claimed that the Scot – who  has been out of work for 11 months – should not be allowed back into the game before the FA has completed its investigation.
"Wigan Athletic have disregarded the ongoing investigation being undertaken by the FA, and any potential punishment Mackay may face, by taking the decision to appoint him," Kick It Out said. "We need to see leadership, and a respect for the processes in place, shown by football club owners to demonstrate how seriously they take tackling issues of exclusion, prejudice and discrimination."
The Wigan MP Lisa Nandy said she had withdrawn her threat to boycott the club if Mackay was appointed, though Whelan said he wanted to introduce her to the club and Mackay. "I have invited our MP, the lady, I have invited her to any football match she wishes to come to," Whelan said of Nandy. "Whether she'll take it up or not, I don't know. I hope she will. We can try and give her some help. She is invited. She is a friend."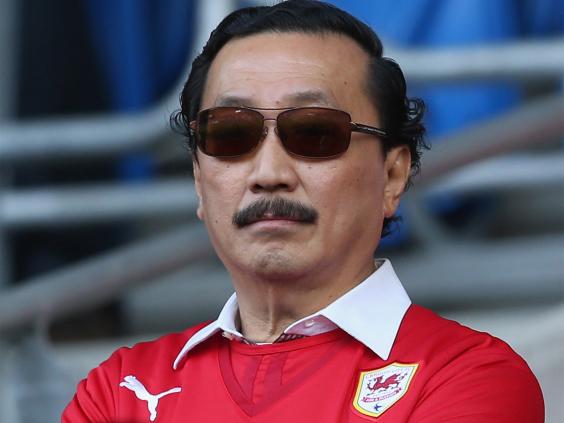 Mackay interrupted his new chairman's discussion of the three offending text messages – "that were private," the 77-year-old said – which he had sent, to insist that  content in both private and public correspondence should be held up to the same  scrutiny.
"I had made a mistake," Mackay said. "It is a transparency I want in me helping [the FA] out in any way I can, absolutely.
 "I now know that [whether you communicate] in public or private, it doesn't matter. I shouldn't have done it, I made a mistake and I'm moving  forward. I'm taking steps to learn from it.
"Whatever they decide to do, they're going to do and I respect that. And when it comes to the time when we talk then we do that and I'm a big man who stands up and takes what comes from that. I've got full respect for the FA and what they decide to do going forward.
"I made mistakes. I'm absolutely not racist. I have taken on an educational programme in terms of diversity and that will be ongoing. I will continue to learn and educate myself going forward."
The FA, which holds a board meeting on Thursday, indicated that it could offer no time-frame on when it would conclude its investigation into Mackay's conduct, though Whelan said that he did not believe there would be more repercussions for the new manager. "I can't see the FA investigating it," he said. "He's been up front, he's said he's done that, I'm very sorry. He sent three texts that were private which should never have been disclosed anyway. We all do things sometimes that we think, 'I shouldn't have done that'."
Mackay said he had been in contact with the FA over its investigation of a dossier of evidence presented to the governing body by Vincent Tan, the owner of his former club Cardiff City.
He also said that his diversity education would continue. "That will go on for me, that will be ongoing and I will make sure it keeps going to make sure it gets better as far as that is concerned," he said.
"I have been in football for 18 years, I have never had an issue with one of [my players.] My door is open, I am close to the players day to day and every one of them will be able to come and chat with me. I have a close-knit group period in terms of my last five years' track record."
Reuse content