Leeds United president Massimo Cellino has revealed his short-term plans for the club during an interview with Italian media.
Speaking to La Gazzetta dello Sport, the 58-year-old outlined the objectives he wants to achieve in the next six months.
Cellino, the former Cagliari owner, plans to purchase Elland Road after discovering that the three-times champions of England are paying £1.5m-per-year to rent it out.
"In Italy I was no longer allowed to run a club, but I didn't want to just throw my experience away," he said.
"In England I am given the chance to work more seriously. Our objective is to prove we are able to do well in England and reconstruct a prestigious club like Leeds.
"It has been devastated by a financial crisis and money burned away in spades. Our main capital is represented by the fans, as few clubs in England can boast a following like ours."
Also revealing that Benny Carbone, who was employed as a 'special consultant', left the club 'due to family problems', the Leeds chief is looking towards the future under new boss David Hockaday.
"He (Carbone) couldn't give his all and here I need people 100 per cent committed. I can't allow discounts and must be even more demanding with the Italians.
"We want to buy Elland Road by December, as it's madness to pay £1.5m per year to rent out the stadium. We want to own our home."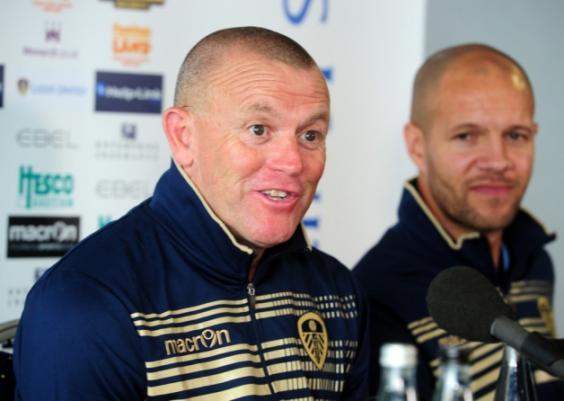 Hockaday, on the other hand, has revealed that he was offered the job after demonstrating his tactical abilities with pots of salt and pepper.
"I was invited to attend a meeting in London," the former Forest Green Rovers manager said.
"Before I turned up, I did not know which club was involved, only that they were looking for an English coach with ambition.
"I had a chat with the ­president, talking about nothing but football, and in the course of that meeting, he offered me the job.
"He knows football inside out, his knowledge of the game is phenomenal. I really enjoyed our conversation, and we seemed to share the same ideas about many things.
"And, yes, we did use the salt and pepper pots as props."