Nottingham Forest manager Stuart Pearce has revealed the pride he will feel when he leads his new side out against Blackpool on the Championship's opening weekend.
The 52-year-old returns to the City Ground after making 401 appearances as a player before taking temporary charge in 1996.
Today's clash against Jose Riga's depleted Seasiders marks his first competitive game back in the East Midlands and the former England under 21s manager couldn't hide his excitement while talking to the Nottingham Post.
"I will be very proud. I will be so proud, in fact, that I popped to the club shop and brought two ties," he said. "I have a choice of which one I am going to wear.
"It is a fantastic opportunity for me to come to this club. It is not just another job. I would be lying if I said it was. It's a club that means a great deal to me."
This season holds added significance for Forest supporters after Leicester City's promotion to the Premier League while other rivals Derby County reached the play-off final at Wembley last season.
"There are very few jobs in football which can evoke as much passion in you. Some are just jobs. Others are a bit special.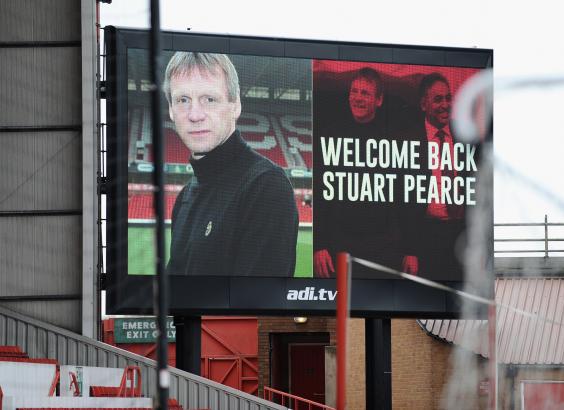 "I am fortunate, in my lifetime, to get the chance to manage this club for the second time. My attachment with England as well, is something that stoked up passion in me.
"I have been very fortunate to represent either a club or a country that I am very proud of.
"Internally I will be very excited," he confessed. "Externally, people might be questioning if I am asleep," he joked. "You have to detach yourself from the emotion. Internally, I will be very excited. It is a great occasion, but it is the first of 46 we have ahead of us.
"I have had some big games in my time, as manager and player. This will rank alongside those."
Reuse content