What Brian Clough's reaction might have been does not bear thinking about. In the 10 years since the managerial genius died, the region where he delivered two League titles, two European Cups and four League Cups has enjoyed one solitary season in the Premier League – and the East Midlands can scarcely take any pride in Derby County's lowest-ever tally of 11 top-flight points in 2007-08.
Yet after years of being the poor relations to the likes of Aston Villa, West Bromwich Albion and Birmingham to the west, and even being eclipsed by Lancashire's presence in the Premier League (Blackburn, Bolton, Burnley, Blackpool and Wigan), something is stirring in the east. On Friday night, Leicester City, four points clear of the rest in the Championship, entertain fourth-place Derby in an eagerly-awaited promotion encounter, while Nottingham Forest are also handily placed in the play-off places and have plenty of money to spend. Could the balance of power in the Midlands be about to shift? And if so, why?
The simple answer would be ambition. Both Leicester and Forest have suffered the ignominy of League One life in the past decade but are now being bankrolled by rich owners committed to regain their place in the Premier League.
In the three and a half years since the Thai-based Srivaddhanaprabha family bought out Milan Mandaric, Leicester have spent big under Sven Goran Eriksson, realised the error of their ways after a then-record Championship loss of £30m only delivered a ninth-place finish and flourished under the more prudent direction of Nigel Pearson. The pressure is high to clinch promotion this season – Leicester owe their owners roughly £75m and pay an eye-watering eight per cent interest on most of that – but in buying back the King Power Stadium in the autumn the Srivaddhanaprabhas gave every indication they are committed to the long-term.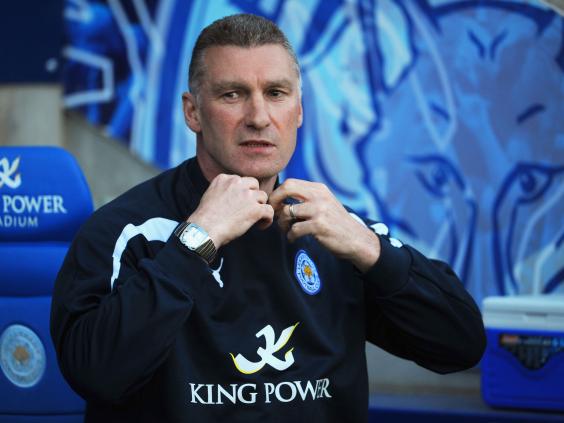 Looking forward to Friday's showdown with Derby, Pearson said: "It's a massive game for us because we've worked exceptionally hard to put ourselves in this situation, and it's got the added spice of being a local derby. It'll be interesting because both teams will want to play attacking football, so it'll be fascinating to see who is able to impose themselves on their opponents."
After the untimely death of former owner Nigel Doughty in 2012, Forest have also landed on their feet in the brash form of Kuwaiti multi-millionaire Fawaz al Hasawi, who has backed a transfer outlay of close to £10m in the last 18 months. That largesse came at a price as managers Sean O'Driscoll and Alex McLeish were rapidly and rather ruthlessly dispensed with, the latter incensed this time last year when a deal to buy George Boyd from Peterborough was blocked by reported doubts on high about the striker's eyesight.
Nevertheless, the return of Billy Davies – "King Billy'" to some adoring fans at the City Ground – convinced Hasawi to keep spending and Jamie Paterson (£1m) Djamel Abdoun (£1.5m) Jamie Mackie (£1m) and Kelvin Wilson (£2.25m) arrived in the summer with the owner talking about Forest ultimately challenging for a third "European Championship".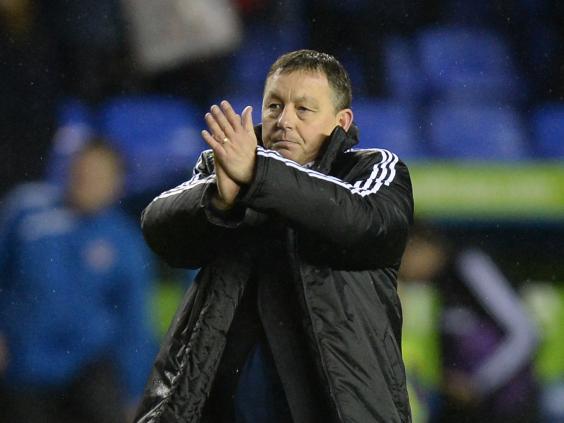 The outlay has not been so extravagant at the other end of the Brian Clough Way where Derby, under American owners GSE, have slowly rebuilt after millions were wasted in transfers and contracts during their traumatic season in the Premier League. Many Rams supporters were beginning to complain about a lack of vision but the arrival of new chief executive Sam Rush at the start of last year has injected some energy into the club and it was Rush who took the bold decision to dispense with manager Nigel Clough immediately after a 1-0 defeat to Forest in September and bring back Steve McClaren.
The effect was instant. Clough had brought in some talented players, including Craig Bryson and the precocious Will Hughes in midfield, along with Chris Martin up front. But it was McClaren who got them organised and with the help of several astute loan signings – right-back Andre Wisdom from Liverpool, striker Simon Dawkins who they have now signed outright from Spurs and Manchester United's young centre-back Michael Keane – Derby won eight out of nine league games to burst into the top six.
In their last league game Derby slipped to a 1-0 defeat at home to Wigan, which gives added importance to their next match. "We are looking to see what reaction we show and what our mentality is like," McClaren said. "It's a huge test for us. They are the form team and have a good balance. The game could be a cracker. Nigel Pearson has done a brilliant job."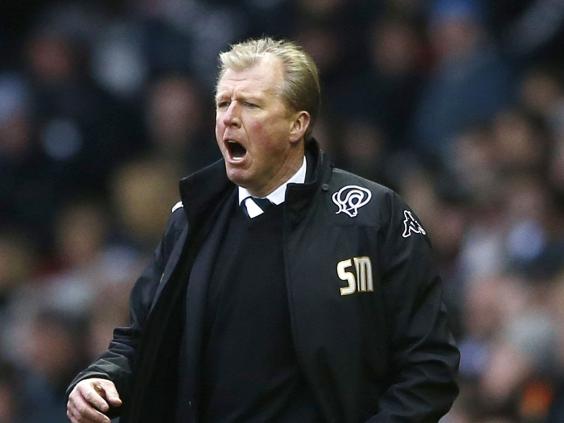 Hopefully, they can set the standard for the promotion run-in. While Queen's Park Rangers and Burnley will be heavily involved in the shake-out, Leicester, Derby and Forest all entertain strong hopes of going up.
The stakes are high though. Leicester's financial model is based on reaching the Premier League and a number of their key players including Kasper Schmeichel, Wes Morgan, Lloyd Dyer and David Nugent are out of contract in the summer. Derby also fear that the likes of Hughes and Bryson will leave if they fail to go up.
Meanwhile, a siege mentality has developed at Forest with Davies refusing interviews and several reporters and newspapers being banned from the City Ground. Throw in the fact that Davies, a fairly combustible figure at the best of times, is a former Derby manager who left under a cloud and you have the makings for a gripping and explosive end to the East Midlands season. Cloughie would no doubt approve.
Reuse content