Morocco has been stripped of hosting the African Nations Cup and banned from the competition after it requested a postponement of the tournament due to fears over the Ebola outbreak.
The Confederation of African Football's (CAF) executive committee took the decision at a meeting in Cairo on Tuesday and decided to keep the dates as planned for January and February next year.
CAF will now decide between several other bids from nations keen to host the African Nations Cup finals in Morocco's place.
A CAF statement said: "Having firmly and unanimously notified its decision to keep the competition on the dates indicated, the executive committee confirmed that the Orange Africa Cup of Nations 2015 will not take place in Morocco.
See the Ebola outbreak mapped
See the Ebola outbreak mapped
1/7 25 March 2014

This outbreak of the Ebola virus first emerged in the Guéckédou region of Guinea, at a crossroads with both Liberia and Sierra Leone

2/7 31 March

On 31 March the WHO confirmed the outbreak was now international, spreading first into Liberia's northern-most Lofa region

3/7 27 May

The virus spread to Sierra Leone at the end of May - just as agencies were hoping the worst was over

4/7 27 July

In Sierra Leone the virus boomed, and then it spread to Nigeria when the Liberian diplomat Patrick Sawyer flew from Monrovia to Lagos

5/7 9 August

The Nigeria cases sparked fears around the world, and there have now been deaths in Spain and Saudi Arabia involving people who had travelled to West Africa. The numbers of cases continue to rise

6/7 17-20 September

In mid-September, Senegal confirmed its first case linked to the Ebola outbreak, a development the WHO described as a top priority emergency. Numbers of cases continued to grow exponentially in Guinea, Sierra Leone and Liberia, as experts warned they could number one million by January if not contained

7/7 8 October

Two cases of Ebola have now been reported in the US and Europe - the first times the virus has been contracted among health workers outside Africa
"Accordingly, and following the refusal of the Moroccan party, the executive committee has decided that the national team of Morocco is automatically disqualified and will not take part in the 30th edition of the Orange Africa Cup of Nations in 2015."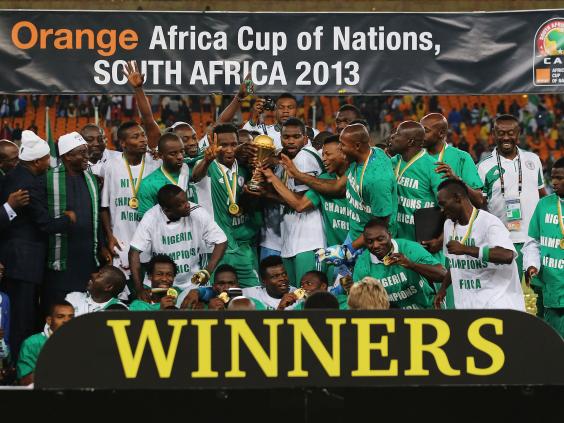 Possible replacements as hosts include Algeria, Angola, Egypt and Nigeria.
CAF's statement added: "The executive committee took note of receipt... of some applications of national associations confirming their desire to host the 2015 competition on the dates agreed.
"These applications are currently under review, and the executive committee will finalise the selection of the successful national association shortly and confirm the place and date of the draw of the final tournament at the same time."
More to follow...
Reuse content