Roy's central midfield just didn't work
Anyone who watches Premier League football week in and week out would surely agree that England are a better team than they showed in the bitterly disappointing games against Italy and Uruguay, which have now led to elimination from the World Cup.
We should have been technically better, which for me meant having an extra technical player in that midfield. I wrote before the tournament that I would have had Adam Lallana in there but Jack Wilshere could have done a job, in a way that neither Jordan Henderson nor Danny Welbeck did. And this may be a minority view but Frank Lampard must be really upset that with his record and experience he could not even get on the pitch at any stage when we needed a goal or a bit of quality. That crucial central midfield area just didn't work for us.
What may seem little things can make a difference at this level. I saw us lose possession from throw-ins, for instance. In fact the number of times we turned over possession was just too high.
The other thing that has been bugging me was a feeling that somehow everything was just a  bit too nice, too relaxed. Sometimes a little bit of conflict – just the right amount – whether among the players or staff, can be productive. I don't imagine Jimmy Greaves felt too good in 1966 when he was fit to play and Sir Alf Ramsey decided to keep Geoff Hurst in the side; Sir Alf, who had already tried three different wingers in the first three games and discarded the lot.
Uruguay 2 England 1 player ratings
Uruguay 2 England 1 player ratings
1/22 Fernando Muslera

Saved well from Rooney in the second half, but rarely tested. 6/10

Getty Images

2/22 Martin Caceras

Kept Welbeck quiet for long periods and was solid in the tackle. 6

Getty Images

3/22 Jose Gimenez

Youngster showed no nerves in his first World Cup start. 7

Getty Images

4/22 Diego Godin

Extremely fortunate to stay on the field following a first half foul on Sturridge, having already been booked. 5

Getty Images

5/22 Alvaro Pereira

Battled well at left-back and showed great heart to continue having been knocked out by Sterling's knee. 7

Getty Images

6/22 Alvaro Gonzalez

Offered plenty of support to his Caceres in keeping Sterling and Welbeck under wraps. 6

Getty Images

7/22 Egidio Rios

Veteran showed his experience in battling well in midfield. 6

8/22 Nicolas Lodeiro

Fitted in well in midfield, and started the move that brought Uruguay their first goal. 7

Getty Images

9/22 Cristian Rodriguez

Went close to scoring a first half screamer, but faded as the game went on. 6

Getty Images

10/22 Edinson Cavani

Has been poor in front of goal this World Cup, but set up the opener with a delightful cross for his strike-partner. 7

Getty Images

11/22 Luis Suarez

Clearly not fully fit, but that didn't hamper his finishing. The Liverpool striker has two chances in front of goal and buried them both with deadly efficiency. 8

Getty Images

12/22 Joe Hart

Blameless for Suarez's goal and generally impressive against Uruguay's early pressure. Reacted sharply to two difficult Suarez corners to his near post. 6

Getty Images

13/22 Glen Johnson

England needed quality from their experienced right-back and Johnson, who struggled at first, delivered it with the cross for Rooney's goal. 5

Getty Images

14/22 Gary Cahill

Not as responsible as Jagielka for the goal and generally kept his head above water until the second goal, when he was caught off-guard by Suarez. 5

Getty Images

15/22 Phil Jagielka

Has struggled to contain Luis Suarez in the past and last night was no different, as he lost the Liverpool striker who peeled away from him to score. 4

Getty Images

16/22 Leighton Baines

Worked hard up and down the left-flank but, as in the Italy game, his final-third quality was not quite as good as it needs to be. 5

Getty Images

17/22 Steven Gerrard

England needed leadership and control in the middle but Gerrard was poor again, failing to keep the ball and losing the ball for both of Suarez's goals. 4

Getty Images

18/22 Jordan Henderson

Ran hard without the ball but failed to make much of a contribution going forward as England lacked ideas in the middle of the pitch. 5

Getty Images

19/22 Raheem Sterling

Not as impressive as he was against Italy, Sterling did try to run at opponents, with not much success. The first to be taken off. 5

Getty Images

20/22 Danny Welbeck

Tried to stretch Uruguay, running in behind, but England could not get him the ball quickly enough and he failed to use well it when they did. 5

Getty Images

21/22 Wayne Rooney

Restored to his preferred No 10 role, Rooney looked eager and although nothing came off at first, he persevered for the late tap-in. 6

Getty Images

22/22 Daniel Sturridge

Far less impressive than against Italy, less incisive with his movement, less responsible with his hold-up play and less dangerous in the penalty area. 4

Getty Images
That's one of the reasons why I said before that John Terry should have been there. Not just for his tournament experience and partnership with Gary Cahill but for the little bit of geeing-up and devilment that would not have gone amiss in those two games and maybe in training sessions too. From the outside it all just looked a little bit too cosy.
England must learn to control possession
What now, for Tuesday's game against Costa Rica? The "nice"  option might be to reward the squad players with a game and give all the younger ones a bit more  experience. My preference would be to put out a team with the best possible chance of winning the game. A victory to get some credibility back is the most important thing, whereas a third successive defeat would do nothing for the young players' confidence or the country as a whole going into the next European Championship campaign. Think how long it took to get over the last World Cup. Travelling round the country this past few days, as well as listening to all the radio phone-ins, the mood is clearly not very good.
Longer term, we've got to find the right style and specifically the way to control possession. In the Uruguay game we completed more than twice as many passes as the  opposition and had 62 per cent of the possession, yet never seemed to have control. One part of game- management that we haven't got right, especially in hot or humid conditions, is resting while in possession, keeping the ball and making the  opposition work, then attacking sharply with pace. It all looks a bit frantic. That's when you need a Terry, a Lampard, a Coloccini like we have at Newcastle, to put their foot on the ball, make an extra pass and slow one or two of the other guys down.
FA chairman Greg Dyke has come out and backed Roy Hodgson and that's probably right, even if, like me, you feel that the balance of the team has not been right, especially with the wide players. I'm not picking on Welbeck but I didn't feel he was right in that wide role, any more than Wayne Rooney was in the first game. Roy stuck with Welbeck because he played a big part in qualifying and then had a good game in the final warm-up against Honduras but he's really a centre-forward and in my opinion needs to be told to focus on that.
Roy will be a better manager for the experience, painful as it may have been. What we need from Mr Dyke and the FA amid all the opinions and debate is some action on how we are going to find and develop that great player or two. Because another lesson from the two games is what a difference one genuinely world-class talent like an Andrea Pirlo or a Luis Suarez makes.
Some pundits have been criticising the Premier League for its style of play and having too many foreign players, but I think that's unfair. The England players are all regulars for their club and as well as benefiting from playing and training alongside stars from all over the world, it means they should know all about a Suarez or a Mario Balotelli when they come up against them at international level. So there is no reason why the likes of Raheem Sterling and Lallana, who are the way forward, should not continue to develop. I also hope Rooney has a good season as it's not right that he should bear the brunt of the criticism.
Impressive defence of South American teams
It was always expected that the South American teams would do well in their own continent, as they traditionally have, and we can add Mexico and Costa Rica to that. There is naturally their familiarity with conditions, plus tremendous crowd support, but what has struck me is the quality of the defending. Have a look at them in particular in one-on-one situations, where they generally look so strong, fit and focused.
Take away that untypical second-half collapse by Uruguay against Costa Rica and they have all been excellent, as reflected in the number of goals conceded. And look at someone like Gary Medel, a little midfielder for Cardiff, who slots into the middle of a back three for Chile and runs the show.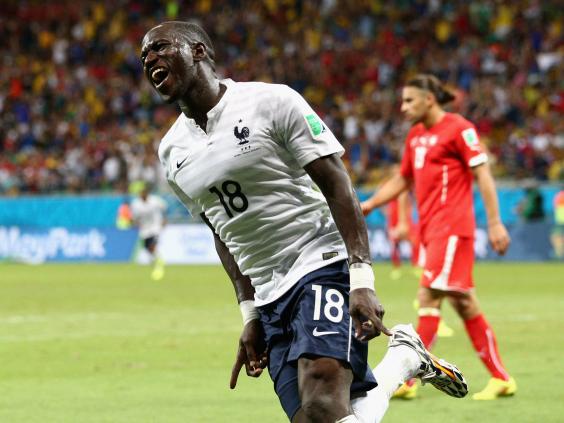 Medel was excellent in seeing off Diego Costa and Fernando Torres as Chile ended Spain's lingering hopes. So if there is to be a serious European challenge, then Germany, France and Holland look the best bets, while Italy need a draw against Uruguay to progress and Belgium will be well on the way if they beat Russia today.
If any Newcastle supporters are now following France, they will have been as delighted as I was to see Moussa Sissoko given a start against Switzerland and scoring as well. We're always telling him just to pass the ball into the net and that was exactly what he did.
Watch out, the US can become a major player
A game that could be worth staying up for is tonight's 11 o'clock kick-off between Portugal and the United States. As I feared, Portugal were too dependent on Cristiano Ronaldo in their opening game with Germany, while the US did well to beat Ghana. With a huge population and continual improvement in Major League Soccer, they are a country to watch. All the reports we get on American players praise their professionalism, attitude and athleticism. What most lack at the moment for Premier League standard is the highest level of technical ability but I think we will see more and more of them coming through.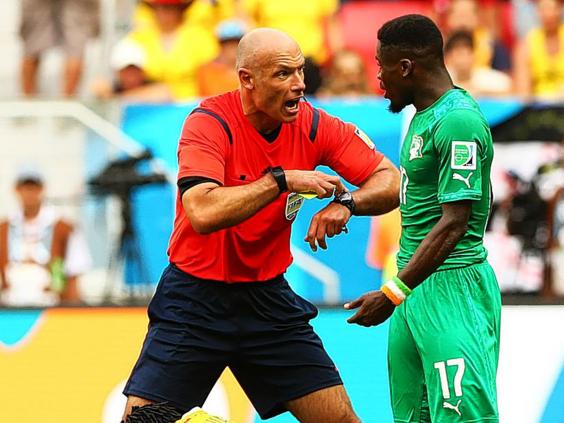 Refs mainly ok but please could they punish diving
English referee Howard Webb and his team seemed to have a comfortable time in charge of the match between Colombia and Ivory Coast, which underlined that, apart from the odd high-profile mistake, the referees have been how we like it – largely anonymous. My only complaint would be a few dives that haven't been punished with a yellow card as they should. You hope Fifa would crack down on that. It was impressive how quickly the goal-line technology worked when Bryan Ruiz headed in his goal off the underside of the bar for Costa Rica against Italy – a bad break for England that time, as opposed, of course, to 1966 in a similar incident.
Reuse content