When Mark Sampson took over as England manager he sat us all down and delivered a presentation outlining his objectives for us as a team. One of Mark's aims was to make the team exciting, and for the fans to want to come and watch. Another of the points that came up on the screen was to fill a stadium with more than 25,000 people.
This was more then what we got back in 2005 at the Etihad when we walked out to play Finland in the opening game of the Euros, which we hosted that year. So we thought '25,000, wow, that would be nice!'
The thing is with Mark he is so enthusiastic he could tell you to go run laps of a pitch for 30 minutes and you would do it. The way he puts things across to you, its so hard not to buy into everything he says, his outlook on things is so captivating. Even so, I think leaving that meeting back in La Manga at the start of the year the team all thought that it would be amazing to get a crowd of that size again in this country for an England game, but we were not sure it would happen for several years.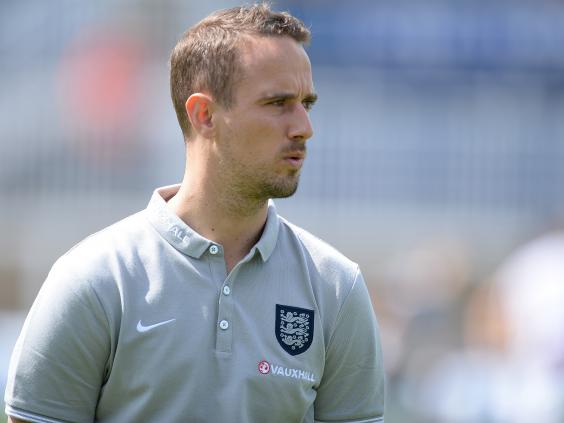 Less than 12 months has passed and, not only will this England team be walking out in front of 55,000 spectators, we will be doing this at none other than Wembley stadium! This truly is the icing on the cake to top off a fantastic year for women's football in this country with England winning all ten qualifiers, scoring 52 goals and conceding just one, to reach the 2015 World Cup in style and the FA Women's Super League coming down to a final-day shoot-out involving three teams before Liverpool retained their title.
It was a dream to be part of the 2012 Olympics and play at Wembley then. I will never forget that day. However, hand on heart, walking out at Wembley in an England shirt will definably top that. It is, literally, something I dreamed of when playing in the local football cage back in the East End where I grew up with my brother. The only girl amongst the neighbourhood boys I would score a goal and run around celebrating as if I was at Wembley, when really I was on a concrete five-a-side pitch with the A13 traffic as my pretend fans in their cars, playing a game of Wembley fives, as we called it.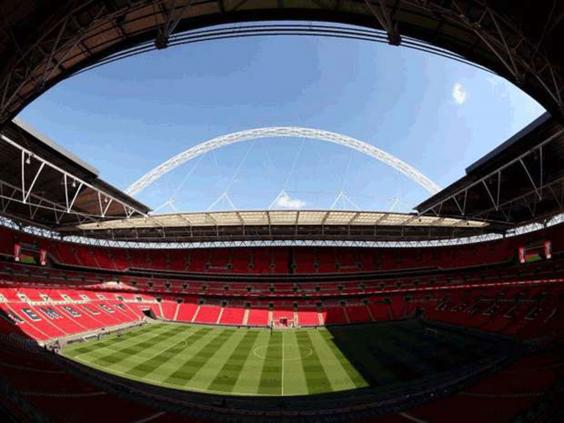 I never gave up on that dream. Even when people would ask me as a kid they would laugh at my answer. 'A girl, a footballer? You will grow out of it', they said. But I knew where my passion lay. Why would anyone give up on something that truly is their passion in life?
I have travelled the world playing football and met some wonderful people along the way. Sure, there have been ups and downs as with anything in life, but I am always so grateful for what football has given me and this is a crowning moment. I don't often say this to myself, but I am proud of my perseverance and achievements. Heading up to St George's Park this week with a little smile on my face I thought how glad I am I never grew out of that dream.
Playing Germany at the best of times is not easy, doing so at Wembley in front of a crowd like this will spur them on more. But what Mark has done with this team is give us belief in ourselves. Ultimately this is preparation for the World Cup, so as a team we cannot let the occasion get to us. We need to use this to see how we cope when all eyes are on us because this is much more then just a friendly. This game is about changing the perception of women's football in this country. It's about thanking everyone who has belief in this team and is part of the crowd on Sunday. It's about being role models for the next generation coming through. 
Talking of which the women's game could not ask for a better role model than my England roommate Karen Carney who is in line to follow Wayne Rooney's achievement last week and win her 100th cap on Sunday. Personally I think she should be praising me for putting up with her moaning for ten years – but joking aside I would like to congratulate Karen on this amazing feat.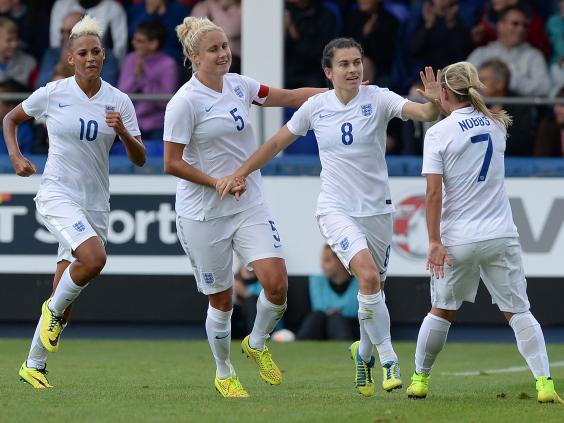 At 27 Karen has many years ahead of her, and I hope I have too. I was 30 last month but Mark has rejuvenated me as a player this year: I'm enjoying my football and I want to push on to a new level and be ready come the World Cup. If I get the nod on Sunday it's about remembering that kid playing in the football cage, her dream and her passion. It's about going out on the big stage and living that and not letting it pass her by.
Alex Scott plays for Arsenal Ladies. She has won 116 caps for England.
Reuse content