While Lionel Messi has finally started to stamp his class on this tournament, Switzerland's Xherdan Shaqiri has at last found the back of the net in impressive style, with a hat-trick against Honduras in the team's last group game.
That 3-0 win, of course, put the Swiss through to the last 16 where they meet Messi's Argentina tomorrow – and comparisons will inevitably be made.
Shaqiri is the same height as Messi and has a similarly low centre of gravity and, while he has some way to go to match the feats of the prolific Argentina forward, the 22-year-old playmaker gives Switzerland a genuine threat up front.
Argentina midfielder Javier Mascherano said his team would be keeping a close eye on Shaqiri, who plays for Bayern Munich but has been linked with a move to the Premier League. "The Swiss are an orderly team who like to play good football and have top players," he said. "Shaqiri and [forward Haris] Seferovic are in good form and we're going to have to be very careful."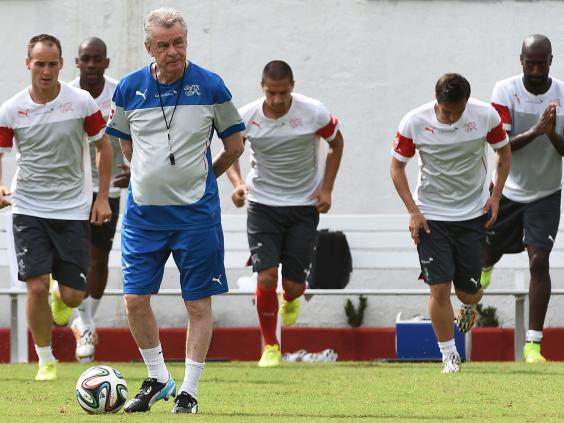 The Switzerland coach, Ottmar Hitzfeld, believes that by remaining organised his team could make their first quarter-final appearance since they hosted the finals 60 years ago. The Swiss have never beaten Argentina, drawing two games and losing four.
"We are the clear outsiders but we have nothing to lose and much to gain," he said. "In one game, anything is possible," added the German coach, who will step down after the World Cup.
Switzerland are hoping the large Brazilian contingent expected in the crowd at the Corinthians arena in Sao Paulo will be backing them against the hosts' arch-rivals Argentina.
"I think we will definitely have the support of the Brazilian fans in the stadium," goalkeeper Diego Benaglio said at the Swiss training camp in Porto Seguro. "You can feel the rivalry between Brazil and Argentina here."
 While Argentina's defence will look to shackle Shaqiri, Switzerland's back line has an arguably tougher task in shutting out an inspired Messi.
The 27-year-old, whose stuttering international career before this World Cup was the only blip in an otherwise stellar career, has set about putting that right with four goals in Brazil so far. He also scored his first international hat-trick the last time Argentina and Switzerland met, in a friendly in 2012.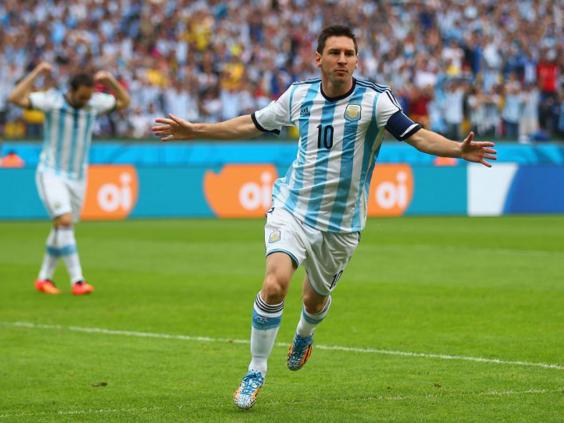 "We are preparing just as we do for any other game. However, it's clear that it will be difficult to completely take Messi out of the game," Benaglio said.
Argentina have relied heavily on their No 10's talents – he has scored four of the team's six goals in three narrow wins. None of their victories have been particularly comfortable, and only an injury-time winner from Messi ensured the three points against Iran.
Argentina will be without the injured Manchester City forward Sergio Aguero, with Ezequiel Lavezzi set to take his place in a continued three-man attack also comprising Messi and Gonzalo Higuain of Napoli.