Alexis Sanchez has been brandished a "cry baby" following his reaction to Uruguay's physical approach in the Copa America that has been tarnished by an incident between Edinson Cavani and Gonzalo Jara.
Sanchez was able to celebrate come the end of the Copa America quarter-final between Chile and Uruguay after Mauricio Isla's late winner secured a 1-0 victory for the tournament hosts, with the Uruguayans reduced to nine men come the full-time whistle.
However, 29-year-old Jara, who previously played for West Brom, Brighton and Hove Albion and Nottingham Forest, was caught on TV provoking Uruguay striker Cavani following a confrontation between the two, in which the Chilean "inserted his finger into Cavani's anus".
After referee Sandro Ricci spoke to the pair to try and dissolve the feud, Jara went back towards Cavani and shockingly tried to put his finger in Cavani's anus, with the Paris Saint-Germain responding by glancing the face of Jara.
Despite the little contact between Cavani's hand and Jara's chin, the Chile international flung himself theatrically to the floor, and Ricci issued a second yellow card to Cavani having already booked him in the first half for a foul on Arturo Vidal, meaning Cavani suffered the ignominy of being sent-off a year to the day after Luis Suarez bit Italy defender Giorgio Chiellini during the 2014 World Cup.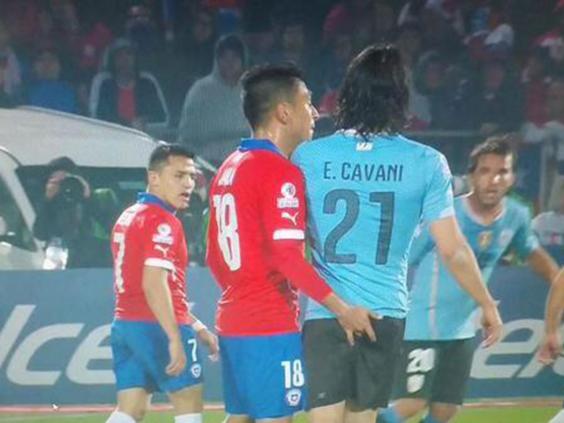 After the match, Arsenal forward Sanchez criticised the behaviour of Chile's opponents and believes that their approach is "not what football's about".
"They like to fight, argue, go forward all out; one player told me in the first half 'Move you wimp' - but then later he said to me: 'I am sorry'," Sanchez said.
"He said to me: 'That'll do, I kicked the s*** out of you'. And I said, 'Alright but you could have caused an injury and that's not what football's about."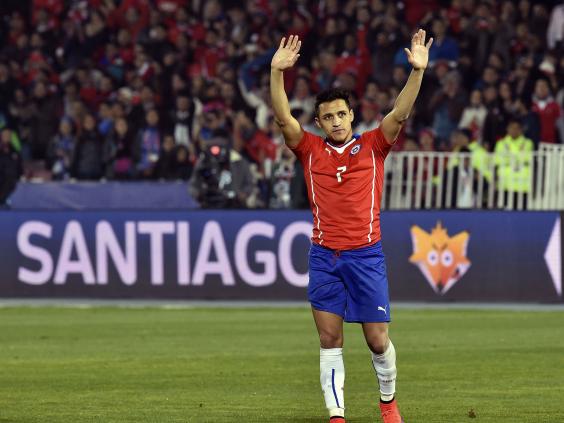 However, former Queens Park Rangers forward Javier Chevanton has hit out at the 26-year-old and repeatedly called him a "cry baby".
Que queres alexis sanchez sos un lloron dejate de hacerte El nombre si sos un lloron bastante maricon sos,hoy jugastes contra hombres,lloron

; javier Chevanton (@JChevanton) June 25, 2015
Writing in Spanish, Chevanton posted on Twitter: "What do you want Alexis Sanchez you're a cry-baby. Stop trying to be THE man because you're a cry-baby. Today you played against men, cry-baby."
Needless to say, neither team has come out of the encounter with their reputation intact, and it has since been reported that Jara has been banned for the remainder of the Copa America as a result of his actions.
Reuse content