Arsenal forward Alexis Sanchez has returned to training for the Chilean national side, despite suffering a hamstring injury early last week.
Instead of returning to Arsenal for a medical assessment, as requested by Arsene Wenger, the 27-year-old is believed to be back in training and could play some role in Chile's World Cup qualifier against Uruguay on Tuesday evening.
The forward was photographed with his right thigh heavily bandaged on Sunday as he undertook a light training session.
Wenger has expressed his dissatisfaction with Chile's decision to risk Sanchez for the side's clash with Uruguay, labelling it "suicidal".
"I believe that with a hamstring injury, we have to get access for our medical staff to the MRI scan to see what grade it is, how bad it is and make absolutely sure they don't make any suicidal decision that could harm his future for two or three months," Wenger told beIN Sports.
"That is absolutely important. It's a grey area between the national team and the club team and of course they look at their own results, which I can understand, but we have to preserve the health of Alexis Sanchez.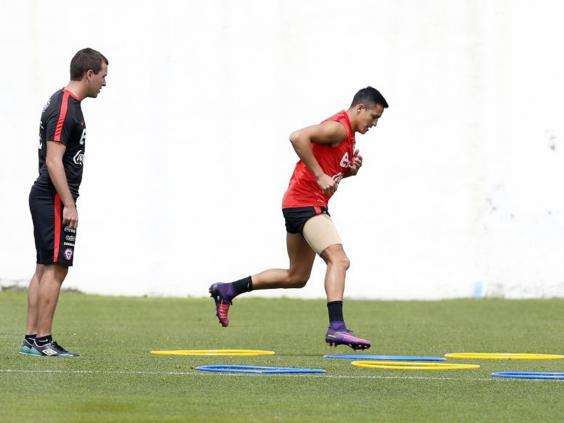 "He always wants to play and that's where it is a more sensitive case because he's always ready to play even when injured."
With Chile currently outside the automatic qualification spots for the World Cup, the national set-up will be hopeful that their star player can feature in Tuesday's crunch match.
Sanchez has been in fine form for Arsenal this season, scoring six times in 11 Premier League fixtures.