From Will Ferrell to President Barack Obama, there was no shortage of famous supporters behind the United States at the World Cup. Despite their valiant performance and passionate displays of support, Jurgen Klinsmann's side were eliminated after the 2-1 second round defeat to Belgium.
Eagle-eyed fans will have seen NFL star Andrew Luck in attendance to cheer on his nation, as the Indianapolis Colts quarter-back travelled to Salvador to watch the final last-16 tie. The 24-year-old, who was the first overall pick of the 2012 NFL Draft, was sporting his American national 'soccer' shirt, demonstrating further evidence that football is beginning to grip the nation across the pond.
Several pictures emerged of Luck at the Itaipava Arena Fonte Nova, however, on misinformed fan posted a picture mistaking the Stanford University graduate for all-time leading Olympic medalist Michael Phelps.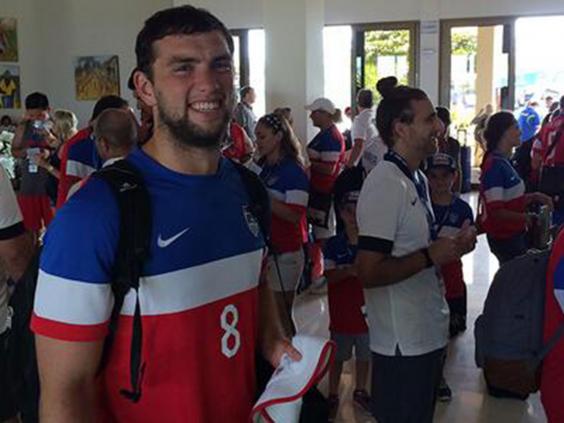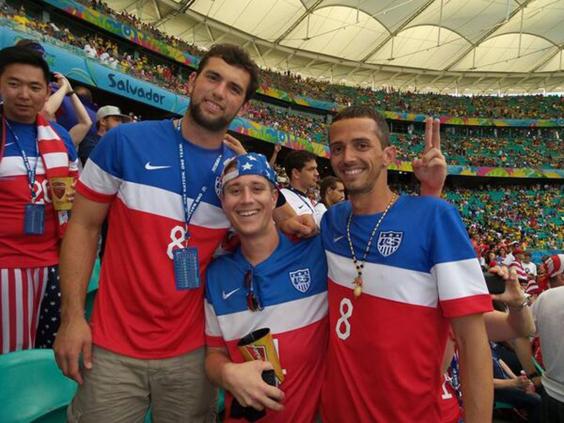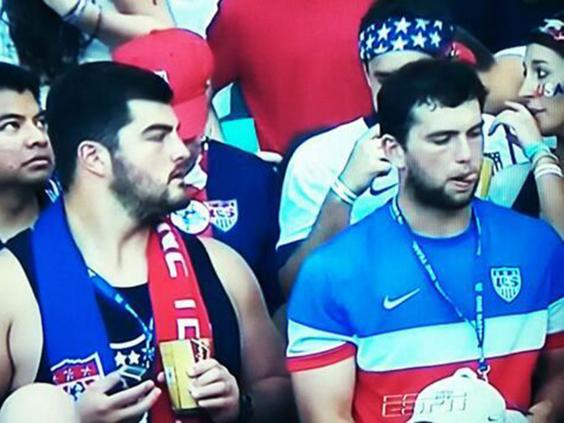 Despite the high profile support, the US bowed out of the competition, but fans will already be looking forward to the 2018 World Cup if this showing is anything to go by.
Reuse content