As the dust settles from Germany's monumental thrashing of Brazil, Mesut Ozil has taken to Facebook to offer his sympathy to the tournament's embarrassed hosts.
While the midfielder wasn't one of the stars of his side's semi-final stampede, he nevertheless played his part in what was ultimately a historic defeat.
Images of distraught Brazilians have flooded the internet, as a whole country comes to terms with being majorly embarrassed on the world biggest footballing stage.
However rather than gloat at his country's ruthless demolition of Brazil, Arsenal man Ozil has posted a message of support to his vanquished foe.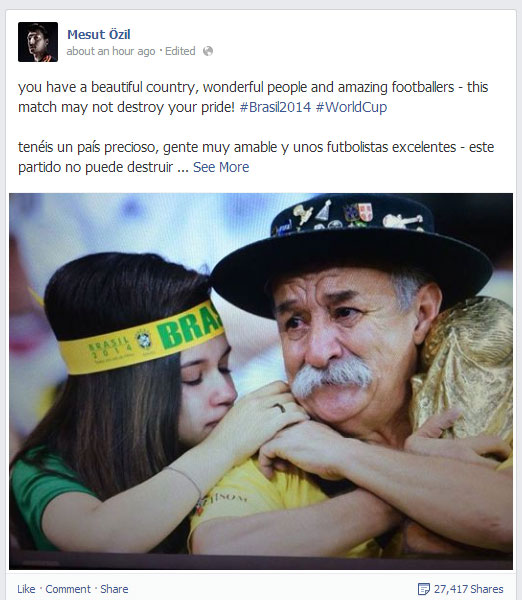 Following their 7-1 destruction of Brazil, Germany face either Argentina or the Netherlands in Sunday's final.
Reuse content