Brazil defender David Luiz has offered a tearful apology to his nation after the embarrassing defeat at the hands of Germany in the World Cup semi-final.
Luiz, who captained the side in the absence of Thiago Silva, was shocking in the heart of the defence as the hosts were thrashed 7-1 by their rampant opponents in Belo Horizonte.
Speaking in tears in a post-match interview on the pitch, Luiz apologised 'to all Brazilians' for the defeat.
"I just wanted to give some happiness to my people. To my people, who suffer so much already," Luiz told Rede Globo.

"Unfortunately we couldn't do it. I'm sorry, everyone. Sorry to all Brazilians. I wanted to see my people smiling.


"Everyone knows how important it was for me to make the Brazilian people happy, even if just because of football."
Luiz, the hero in the quarter-final for his brilliant free-kick, was at fault for a number of goals as Germany struck four times in six minutes and lead 5-0 at half-time.
Brazil goalkeeper Julio Cesar added that the side became 'lost' during that opening half.
"I think we got a little lost there and Germany noticed we were like that and managed to score the goals," said Cesar. "I'd rather we had lost 1-0 because of my mistake.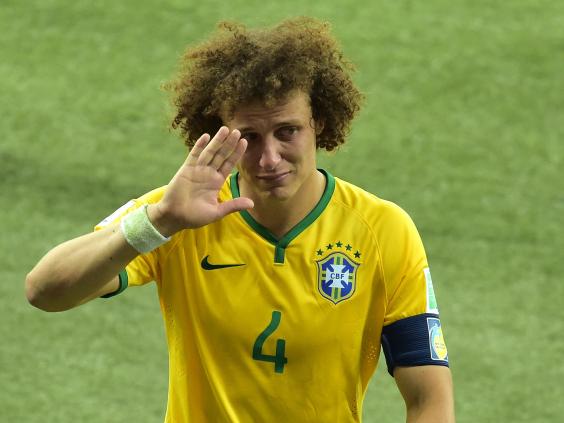 "To explain what happened now is complicated. This is a dream that ends, although not the way we hoped. 

"In my life, I've learned to be a man at all times. I won't shy away from anything, I'll take it on the chin. One day I'll give happiness to those people."
Reuse content