Having hit the net for Brazil so often during his career, World Cup-winning legend Bebeto appeared to sum up the mood around the national team ahead of the Copa America, which kicks off in Chile this week.
"We have to fix the impression left by the World Cup," the former striker said. "We have to rescue our football. If Brazil win the Copa America, many will forget that hard defeat."
Bebeto was, of course, alluding to that 7-1 semi-final humiliation against Germany in Belo Horizonte, but he wasn't directly referencing it. That in itself reflects something of a curious attitude in Brazil as regards confronting the reality of that result, and it is not necessarily a helpful attitude. After all the initial shock, it is as if the nation is still trying to repress the memories.
Take the comments of returned head coach Dunga. He has hit on a different side of the national mood, but one that is just as dominant. The manager is one of many in the country who insists that embarrassment was nothing more than a freak match, rather than a nadir that points to far deeper problems.
"What happened in the World Cup was something isolated," Dunga said. "Everyone talks about the need to recover respect, but Brazilian football is still admired everywhere, the Brazilian jersey is still being coveted a lot."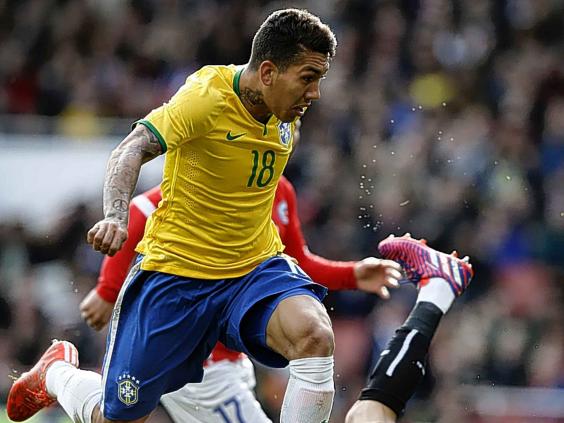 And yet, other than Neymar and a handful of others, there still aren't too many actual players in the Brazilian jersey that are, in Dunga's words, being coveted a lot. The core of the team is still much the same as Felipe Scolari's uninspiring World Cup side, and so is the general approach. It still feels like the same old industry of the past few years, far removed from the type of talent a country of that size and football culture should be producing. It says much that Robinho has been recalled, and Kaka is included in the back-up squad.
Then again, that safety-first reversion is what Dunga himself represents. After the 7-1 defeat to Germany, and Scolari's subsequent departure as manager, there had been some calls for the complete overhaul of the game in Brazil, and the kind of root-and-branch reform that the Germans themselves undertook after their own failure at Euro 2000. The emotion of that match didn't last, however, and Brazil just returned to the mental comfort of what they knew: they appointed the coach who had been in charge from 2006-10 – Dunga.
That was when Brazil's new pragmatism reached a peak, and that is not surprising given that the 1994 captain epitomises this entire attitude. He isn't trying to reinvent anything. Long-term reform, after all, could affect his short-term goal. "The pressure to win will always exist in Brazil," Dunga said recently. "The national team must remain competitive and winning at any cost."
For his part, the new boss is somewhat different to the old boss. He is better than the Scolari of 2014, and the steel Dunga gives sides will also give Brazil a much better chance of rectifying the World Cup by lifting the Copa America. He has already made some intelligent decisions:Atletico Madrid's excellent Miranda has been brought in to central defence, and Scolari's traditional big front-man has been cast aside for the pace of Roberto Firmino of Hoffenheim. It has all given Brazil more edge at the back and made them sharper up front. They have also been on a winning run in friendlies, and should easily escape a group which includes Colombia, Peru and Venezuela.
However, there are still the lingering questions over whether they have yet really escaped the effects of the 7-1 drubbing. Even if they do win this Copa America, will it really erode the evident problems in the country's infrastructure, when their best teams are being embarrassed by Argentine clubs in the Copa Libertadores? Have they wasted the opportunity for reform that the crisis of the 7-1 represented, and reverted to what is easy and comforting rather than what is hard but progressive? That is all the more pointed given that the Copa America is still generally seen in Brazil as preparation for the big prize of the World Cup.
Secondly, can the deep trauma of the German humiliation be waved away that quickly? It is possible we may see a delayed reaction. Winning a series of friendlies is one thing, but the big test is when you suddenly go one down to a good team in an on-the-line competitive game.
And there are more than a few good teams in this tournament, such as Colombia and Chile, as well as one very good team with their own significant unfinished business from Brazil 2014: Argentina and Leo Messi will want to make up for the disappointment of that final defeat to Germany, and have precisely the kind of profound talent that should be Brazil's preserve.
It is now 22 years since the Argentines last won a trophy and the feeling is they will never have a better opportunity. Messi has somehow moved on to an even higher level and is now in the form of his career. Sergio Aguero finally looks at full fitness; Javier Mascherano is in his prime protecting that defence, and even the back line has been solidified by moving Valencia's excellent Nicolas Otamendi into the centre.
It has deepened expectation, as manager Gerardo Martino acknowledged. "This group of players cannot finish their cycle with the national team without winning a title." the former Barcelona coach said.
That is what Brazil will likely have to overcome, as well as their own demons from last summer. There is still an awful lot to confront.
Reuse content