Rio Ferdinand says Roy Hodgson should play the young players in his squad in England's final game of the World Cup against Costa Rica.
The 35-year-old, who is a free agent after cutting ties with Manchester United, would like to see the England manager select some of the players expected to have a big future for the national side.
"I think it's a young squad so why not see what they're about," said Ferdinand, speaking to promote the launch of EA Sports' UFC game.
"I'd love to see [Ross] Barkley get a few more minutes, [Adam] Lallana too and I'd like to see Luke Shaw, Phil Jones and Chris Smalling as well.
"There's loads of them in the squad that would benefit from having a few minutes on the pitch."
Veteran midfielder Frank Lampard, 36, is expected to captain the side and Ferdinand would have liked to have seen Alex Oxlade-Chamberlain play, but the Arsenal man aggravated the knee injury which kept him out of the first two matches.
Despite England's failure in the tournament the defender says there are plenty of positives the players can take from the experience.
"I think looking at what I benefited from when I went to a World Cup for the first time round is what these young boys can take from it," he added.
Ferdinand won 81 caps in a 12-year England career, playing in three World Cups.
"Not just the football either, sometimes it's how you prepare yourself, what it means to be at a World Cup, the whole experience.
"So, I hopefully think for these young boys that are going to go a couple more tournaments in the future, they'll have this experience at this World Cup to draw on whether good or bad in terms of results, they've had a taste of it and it will be good for them."
Ferdinand blamed England's inability to take their chances as the reason for defeat in the matches against Italy and Uruuguay.
"We haven't taken our chances when they have come our way, and I think that was the difference between Suarez and Uruguay, Balotelli and Italy, they put their chances away.
"We haven't been as clinical as would have liked and I just think it goes down to the game against Uruguay where we were at a point where we could have closed that game out as a draw and we didn't manage to find a way to do that."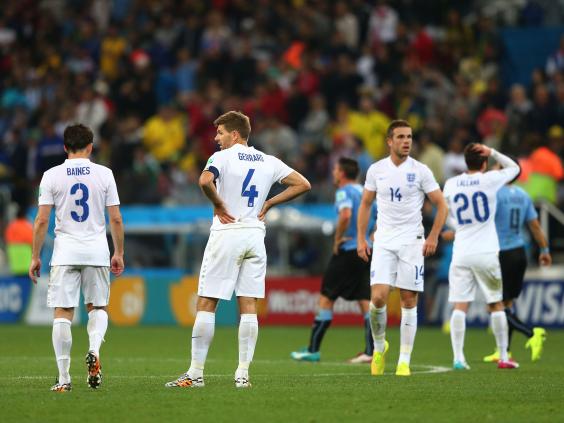 England's defenders drew criticism for the manner in which they conceded the goals against Uruguay. Luis Suarez lost Phil Jagielka for the first and a long punt from the goalkeeper followed by errors from Steven Gerrard, Jagielka and Gary Cahill allowed Suarez to score the winner.
Ferdinand said: "I think that the guys will be disappointed with the goals, there's no doubting that and at the end of the day, when you concede a goal, no matter how good or bad the goal is, you start questioning yourself. 'What more could I have done?', those types of questions the guys will be asking themselves no doubt because they're all good professionals."
The former West Ham and Leeds man made his England debut at just 19, and thinks that the Three Lions have some bright talents coming through in the position.
"The young players that are good that are coming through are Jones, Smalling, [John] Stones who are playing in the Premier League. Michael Keane has a good chance I think if he is developed right for Manchester United. Then there are another couple of defenders in the Championship that this season have done well, Jamaal Lascelles at Nottingham Forest has looked impressive. He looks very interesting, but it's different in the Championship to doing it in the Premier League so we'll have to wait and see if he can make that step up."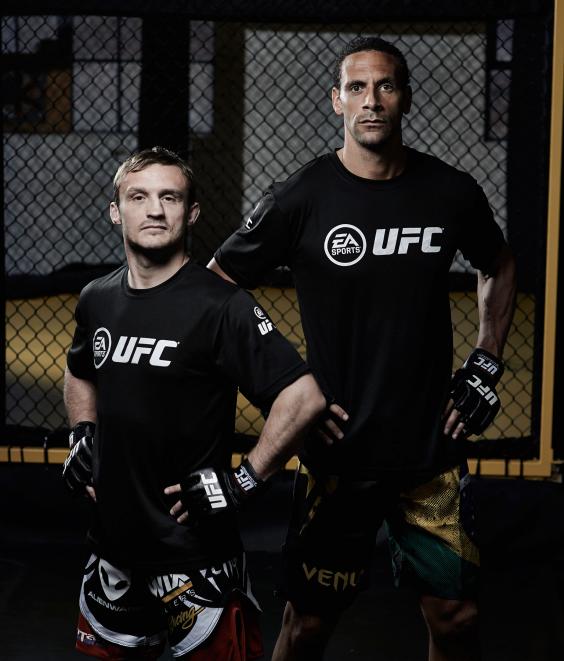 Wayne Rooney was again the focus of much attention during the tournament. England's No 10 finally broke his World Cup duck but couldn't fire the team to a positive result in either match. He was ineffective when played out on the left against Italy and though he moved into the middle for the Uruguay game, he wasn't at his best.
Rooney headed from close range onto the bar and saw a shot well blocked from Fernando Muslera - he might have scored both.
"I think in the Uruguay game he reacted quite well, in terms of he got in positions to score goals, he had a couple of chances that maybe he would have expected himself to do a little bit better in," said Ferdinand of his former team-mate.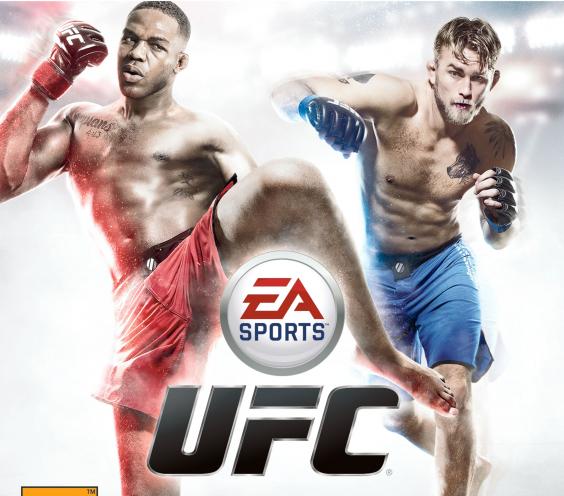 "On another day he would have banged that left footed shot in definitely. Then he still got in and scored a goal and he was our most productive player on the day in terms of getting chances and putting one in the back of the net, so I said he reacted in response to the first game where he didn't really look like scoring but at the end of the day, England will be judged and so will the players, and Wayne Rooney is our talisman and he will be judged accordingly. I'm sure he's man enough to take any criticism that is going to come his way if it does."
What happened when Rio Ferdinand put the gloves on and met UFC's Brad Pickett? Check out Rio's EA SPORTS UFC Training Camp at http://youtu.be/tAMvzSUqR4Q. EA SPORTS UFC is OUT NOW on Xbox One and PS4. #FeelTheFight 
Reuse content