Danny Blind has been appointed the new manager of the Netherlands national team after the shock resignation of Guus Hiddink earlier this week.
The 53-year-old, father of Manchester United midfielder Daley, has been an assistant for the national team since 2012. He played 42 times for the national team and won numerous trophies for Ajax, including the 1995 Champions League.
Dutch Football Association director Bert van Oostveen said: "We are pleased that after the departure of Guus Hiddink we have quickly - and in-house - found a suitable successor.
"We wish Danny, along with his staff every success."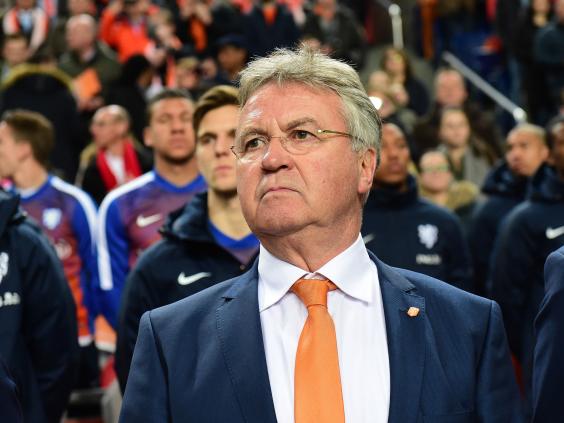 Holland are currently third in their Euro 2016 qualifying group after two defeats in their opening six matches, behind Iceland and the Czech Republic, but Blind is determined to turn things around.
"I'm going along with staff and players to work hard to qualify for the European Championships next year," he told the Dutch Association's website.
"That's my only goal, get to the European Championships. Now I do not look back, just reaching the European Championship counts."
Holland face a crucial match at home to Iceland on their return to action in September immediately followed by a trip to Turkey.
Additional reporting from PA