The story of the Blackstrap Molasses says everything about the way Danny Higginbotham made it to the top of British football and left his mark there.
It was one of those careers that did not always seem  destined for the bright lights. Higginbotham was useful, fearless, fast, a quick learner and possessed other broadly positive attributes which  suggested that he might make a good living out of football, though not a Premier League kind of living.
He joined Manchester United as a Red Devils-mad 10-year-old – he was brought up five miles down the A56 – but was released at the age of 21. The equanimity with which he accepted the decision bears out the impression that he knew he had travelled above his own station.
"I'd seen too many others outstay their welcome. I told myself I'd never do the same," he tells me of his release,  during a pause in the relentless schedule of fixtures  which have come with his career as a football analyst  and co-commentator.
Brutal, harsh – perhaps overly harsh – self-assessment has been a pattern. When Higginbotham passed the 11-plus but was denied his rightful access to Altrincham Grammar School for Boys, he accepted it in the way that his indignant parents could not. "I'd have lasted a month there," he says. "It wasn't for me. They wore blazers – I didn't want that!"
But Higginbotham's autobiography, published next week, is entitled Rise of the Underdog for a good reason. The defender, whose Saturday column in The Independent is part of his burgeoning reputation as one of Britain's shrewdest and most original analysts, discovered along the road which took him from United to Derby County, Southampton and briefly Sunderland, before he settled at his spiritual home with Stoke City, that what he lacked in stardust he could make up for in rigour and a work ethic. He turned over every stone in his resolve to make it in the game.
Which brings us to the Blackstrap Molasses. It is the story, told in the book, of how his father John, a traffic lights engineer, marched him into a herbal remedy establishment, having become convinced that the young Higginbotham had stopped growing in his second year at secondary school.
The specialist produced a list of medicines and pills, the cheapest item being Blackstrap Molasses, the £50, tar-like ointment generally used on horses' hooves. Higginbotham's father bought a jar and had his son drink it, diluted in hot water, every night for a year. "When it melts, the smell gets even stronger and it stank the kitchen out," Higginbotham relates in the book. "Over the next year, I shot up by about six inches, so of course my dad swears by it to this day."
Father, like son, left nothing to chance where young Danny's football career was concerned. He turfed his son out of the family home a few years later, albeit a temporary exclusion, with a "… and don't come back!" after catching him having a kick-around with mates at a floodlit car park when the then United trainee had been told not to play football outside the  sanctity of the club.
The pages of the book, co-written with the respected biographer and United expert Wayne Barton, reveals how United shared the same unyielding demands in their search for success. "The biggest thing they taught me was how to conduct myself," Higginbotham tells me. "But being there so young also took away the fear of pressure. From the age of 10 I was being told what it means to be a United player. Wherever I played after that, the expectation was less."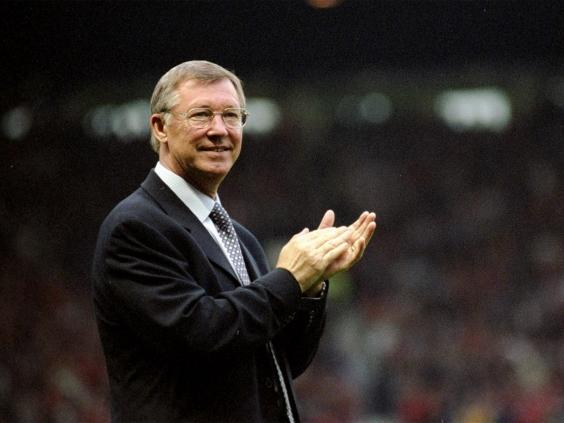 The picture he paints of Sir Alex Ferguson is of a more psychologically subtle individual than many appreciate. A few hours before Ferguson popped his head round the door at the Cliff training ground canteen and told Higginbotham he would be travelling to Barnsley for what would be his United debut, he had given him the contradictory impression that he would be doing PR appearance duties for the club and would, therefore, miss out.
"I don't know if there was an apprentice appearance or he was checking to see how I would react," Higginbotham writes. And there was the  telephone call Ferguson made to inform him that Derby were interested in him – a rejection which actually left him grateful. "To me, that was a  message that it would be  better if I left," he writes. "But I felt the manager had gone above and beyond what he had to do. Did he need to call me personally at my house? He could have got a coach to do it."
Any former United player will tell you about the struggle to rebuild a career after leaving that club behind. The landmines for Higginbotham included bad  professional advice, a self-confessed naïvety and a mixed bag of managers.
The bad advice came from the agent who bounced him into a contract at Southampton at far less money than he left cash-strapped Derby for.
The naïvety came at those moments when least expected, such as when Southampton manager Gordon Strachan was, rhetorically, demanding to know who should have been picking up the Birmingham scorer when the Saints conceded from a corner just before half-time in a match at St Andrew's. Higginbotham politely pointed out to the manager that the markers were illustrated on the tactics board behind him in the  dressing room.
And managers? Yes, the kind of mixed bag which are absent from the memoirs of the more gilded football careers. There was Jim Smith at Derby deciding that he would play 3-4-3 at Old Trafford in the midst of an almighty relegation fight on the basis of having seen a formation of ducks from the breakfast room on the morning of the match at the Cheshire hotel where the team were staying. Derby, amazingly, won the game and avoided relegation.
Southampton had their share. Steve Wigley finally summoning the will to castigate his players, only to return to the room a few minutes later and apologise; Harry Redknapp, who to Higginbotham's mind never had his heart in the task, having left Portsmouth for their bitter rivals in 2004. No wonder Southampton were relegated in 2005. Higginbotham had left by then after his attempt  to rectify that contractual situation with George Burley, Wigley's replacement, caused an irrevocable disagreement. The Scot responded to the player's enquiry about wages by asking for snippets of his hair, needed to establish which vitamins players were short of.
And then, between a brief and gloriously extended spell at Stoke, the 2007-08 season with Roy Keane at Sunderland; a rediscovery of some of the Old Trafford demand for excellence which, as the extracts of the book published on these pages tomorrow will reveal, taxed players to the point of breaking and,  perhaps, beyond.
There was something incredibly appropriate about Stoke being the place where Higginbotham finally found security and success after five nomadic years following his Derby exit. "I remember  people calling me when I was driving there, saying 'What are you doing?'" Higginbotham reflects now. "But Tony Pulis respected me and made me feel wanted straight away. No one has taught me more than he did on how to improve my game and to get the most out of the  ability I have."
The relentless self-analysis has translated comfortably into Higginbotham's new career, broadcasting for BT Sport, TalkSport and MUTV, as well as with columns for this newspaper, in which he has accurately predicted the tactical outcome of such games as Liverpool v Manchester United, United v Arsenal and Manchester City v Barcelona, and provided shrewd assessments of Everton, West Ham and others. "I've learnt more in the last year, tactically and analytically, than when I was playing," the 36-year-old says. "I don't want to be known as an ex-footballer. I don't want to look back."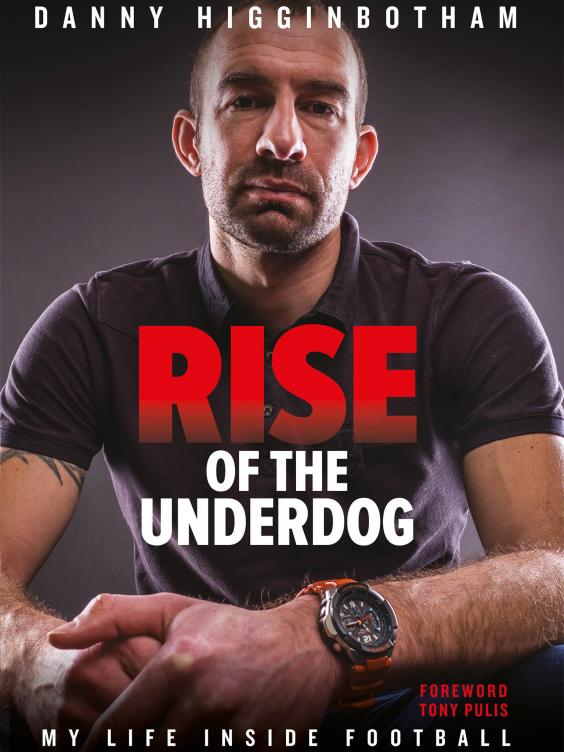 His autobiography defines the underdog as "a less powerful person or thing that struggles against a more powerful person or thing". The struggle makes his story all the better in the telling.
'Rise of the Underdog – My life Inside Football' by Danny Higginbotham is published on 10 April (Trinity Mirror Sport Media. RRP £16.99)
Tomorrow: An extraordinary season with Roy Keane, a manager like none other, and other extracts from 'Rise of the Underdog'
Danny's journey
Born 29 Dec 1978, Manchester
Club career:
1997-2000 Man United
1998-99 Royal Antwerp (loan)
2000-03 Derby
2003-06 Southampton
2006-07 Stoke
2007-08 Sunderland
2008-13 Stoke
2012 Nottingham Forest (loan)
2012 Ipswich (loan)
2013 Sheffield United (loan)
2013-14 Chester
2014 Altrincham
Three caps for Gibraltar
Honours:
Intercontinental Cup 1999
FA Cup finalist 2003, 2011
Reuse content