Five players who did their Brazil 2014 chances a world of good:
Adam Lallana
The Southampton midfielder changed the match against Denmark when he came off the bench for the final 32 minutes. Having made two appearances in recent months – and suffering two defeats in the process – this was the performance his recent Saints form has deserved. Having been a possible inclusion in the 23-man squad, it now looks like his place is nailed on if he can maintain this level of performance.
Luke Shaw
Went into the 'battle of the left-backs' at a slight disadvantage when Ashley Cole was named in the starting line-up, and when the 107-capped veteran gave a solid display in the first half, it was down to Shaw to show what he can offer. Immediately, he showed a desire to get forward, reliability and calmness in defence, and a natural understanding of the game that you rarely see. Another two months on bench-warming for Cole, and Shaw could be on his way to Brazil.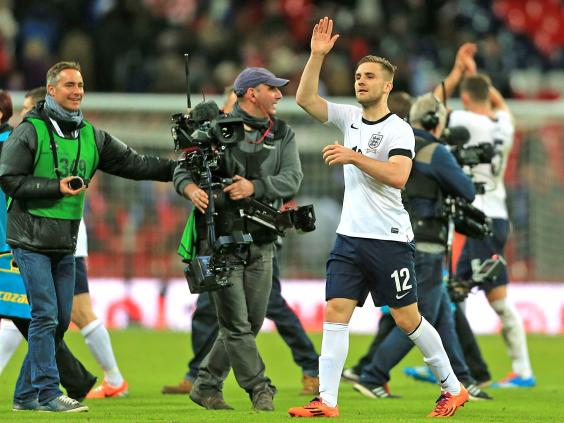 Raheem Sterling
Sterling's recent displays for Liverpool have been none too shabby, but there was a question lingering over his head as to whether he could cut it on the international stage. On the basis of Wednesday night, he can. Providing width, pace and the ability to cross a decent ball where others can't looks to have given him a strong case for inclusion in Roy Hodgson's squad.
Daniel Sturridge
Quickly becoming England's go-to man, which is made all the more impressive given that Wayne Rooney is in the same side. Where the latter failed, Sturridge excelled, and he currently stands as the most threatening striker England has to offer. That could change by May, but at least Sturridge looks set to continue his development and learning curve rather than fall away.
Andy Carroll
Despite not even being picked in the 30-man squad for yesterday's friendly, Carroll may have seen his chances given a boost having seen England's lack of a cutting edge in front of goal. The Three Lions could (and should) have won by two or three goals, and while the impressive Kasper Schmeichel kept them at bay, Hodgson's side were certainly missing something up-front. Carroll now has 10 games to show Hodgson that that missing ingredient is him.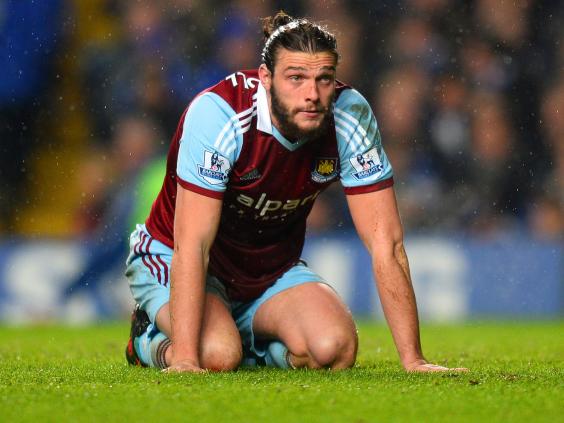 Five players who saw their Brazil 2014 chances dented:
Jordan Henderson
He may be Liverpool's in-form central midfielder, but he is yet to produce the goods on the international stage. It's worth mentioning that he has really pushed on from this time last season and could yet become a key figure in England's World Cup campaign, but he will want to avoid performances like yesterday's where he was absent without leave for large periods of the game.
Ashley Cole
Reminded everyone of what he is capable of with a good showing in the first 45 minutes, but he will have squirmed from the England bench when Shaw showed what he is capable of. Has done enough to give Hodgson a headache over his selection, but he really needs to play more often than he is currently being afforded by Chelsea manager Jose Mourinho.
Ross Barkley
His injury robbed him of important playing time in January, and Everton manager Roberto Martinez admitted that he may have rushed him back for the Merseyside derby. However, the teenager has featured from the bench recently and he was left among the reserves at Wembley. While Lallana is shining, Barkley could be losing a grasp on his World Cup dreams.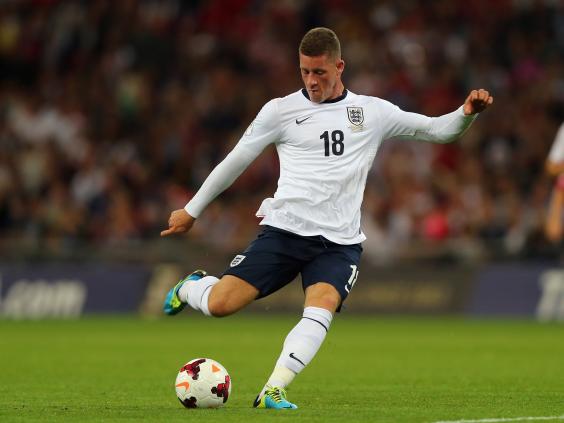 Frank Lampard
Used sparingly but to full effect by both Chelsea and England this season, Lampard will have found himself in unfamiliar territory when he spent all 90 minutes sitting on the sidelines. With the competition for places at its fiercest in the central midfield, could Lampard really be left at home for the journey to Brazil?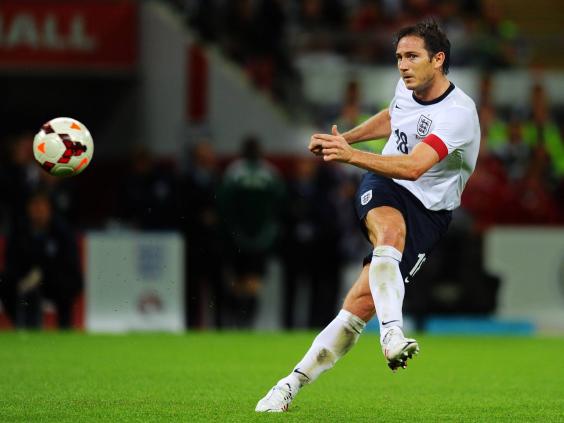 Ben Foster, Fraser Forster and John Ruddy
Two of these three will travel to Brazil with the rest of the squad, but on last night's viewing they won't be doing much else than soaking up the carnival atmosphere. In an international friendly against an inferior opponent such as Denmark, and with Joe Hart assured of the number one shirt after his blip in form earlier this season, Hodgson could have given one of Hart's understudies a much-needed run-out. Instead, the Manchester City stopper played all 90 minutes, and Foster must be questioning what exactly he came out of international retirement for.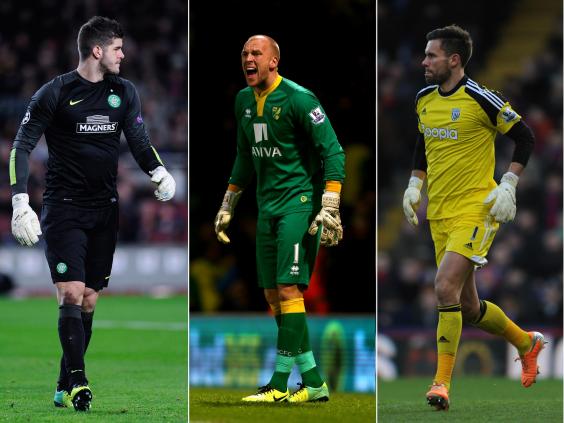 Reuse content