After losing to Italy in Manaus this Saturday, England must face up to the fact that they will almost certainly need to win both their remaining games if they are to qualify for the next round.
With Copa America winners Uruguay and tournament surprise package Costa Rica to come, Roy Hodgson does not face an easy task if he is to turn England's fortunes around.
Here we look at five issues the England boss needs to address...
1. Be bold, but not impetuous
Much was made of the fearlessness of England's youth and the early shot from Raheem Sterling that flashed into the side-netting laid down a marker.
However, too many players were tempted to follow suit, especially as the match wore on and England became frustrated by the Azzurri's deep defence. Gianluigi Buffon may have been absent but his replacement, Paris St Germain 'keeper Salvatore Sirigu, is no mug and he made sure when he parried, as he did often, the rebound went well away from danger.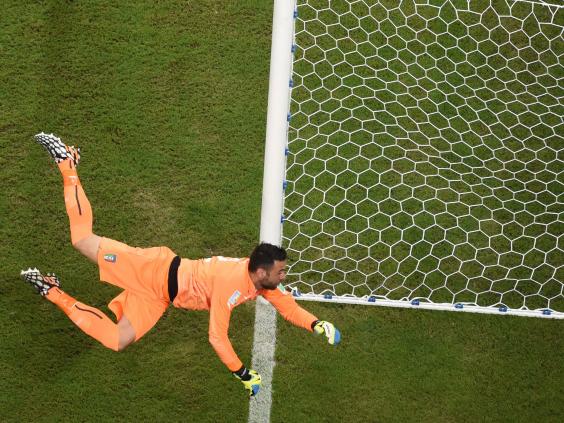 The Brazuca flies true, but too many of England's shots were from unfeasible distances and taken when there were better passing options.
Better decision-making comes with maturity – Cristiano Ronaldo used to shoot whenever he could see the goal – but that takes time. For now Roy Hodgson has to find a way to temper his young guns' impetuosity, while retaining their adventure.
2. Up the tempo in attack
Given the conditions in Manaus it was understandable both teams slowed the game down at times, but in the last half-hour, when Italy circled the wagons, England's passing tempo was too slow.
They had good width, especially when Antonio Candreva's departure enabled Leighton Baines to push on, but too often of their passing was sideways in direction and ponderous in execution.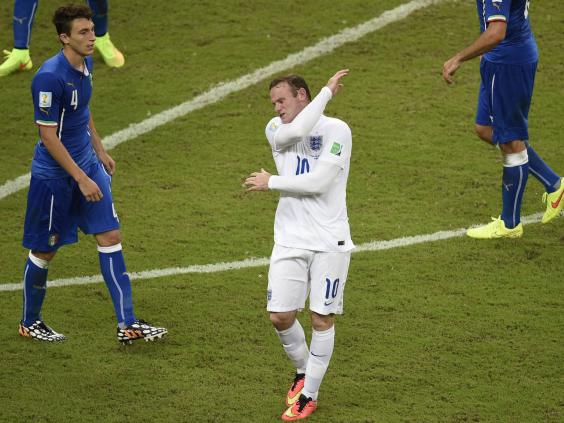 England constantly recycled the ball in front of the Italian lines but too rarely sought to play it in behind them. Space was tight, but quick one-touch passing, allied to good movement, could have created chances.
Not that this was unexpected. Cesare Prandelli had his tactics spot on. He must have watched England against a ten-man Honduras in Miami a week prior and thought, 'if they cannot get break them down, they will never open us up if we draw back'. He was right.
England 1 Italy 2 player ratings
England 1 Italy 2 player ratings
1/22 Joe Hart

Didn't stand a chance for either goal, but almost at fault for another. 6/10

GETTY IMAGES

2/22 Glen Johnson

Never really exposed, but never entirely uncomfortable. 5

GETTY IMAGES

3/22 Gary Cahill

Partially at fault for both goals, and generally struggled with Balotelli. 5

GETTY IMAGES

4/22 Phil Jagielka

Sometimes caught out, but in the right place for Mario Balotelli's chip. 6

GETTY IMAGES

5/22 Leighton Baines

Repeatedly exposed and never got chance to display his attacking abilities, other than one superb slipped pass for Rooney. 5

GETTY IMAGES

6/22 Jordan Henderson

Putting him right beside Gerrard made England, and the player, look a little flat. 6

GETTY IMAGES

7/22 Steven Gerrard

Typically effective in attacks, less dependable when forced to defend. 6

GETTY IMAGES

8/22 Danny Welbeck

A productive showing that dismissed doubts over whether he should start. 7

GETTY IMAGES

9/22 Raheem Sterling

The player who best defined some of the new optimism around England. 8

GETTY IMAGES

10/22 Wayne Rooney

One fine assist, a lot of futile play. Poor. 5

GETTY IMAGES

11/22 Daniel Sturridge

A Gary Lineker-style finish to a cap a fine World Cup debut. 7

GETTY IMAGES

12/22 Salvatore Sirigu

Stepped in for the injured Gigi Buffon and then stepped up, making some excellent saves. 7/10

Getty Images

13/22 Matteo Darmian

A good performance, even if his pace wasn't as penetrative as usual. 7

Getty Images

14/22 Andrea Barzagli

So dependable, and perpetuating a fine line of Italian defenders. 8

Getty Images

15/22 Gabriel Paletta

The hair might be thinning, but the former Liverpool player made his own presence felt. 7

Getty Images

16/22 Giorgio Chiellini

Some cynical challenges, and still doesn't look entirely comfortably at left-back. 6

Getty Images

17/22 Claudio Marchisio

A brilliantly precise finish, a productive performance. 7

Getty Images

18/22 Daniele De Rossi

The necessary aggression amid so much Italian elegance. 7

Getty Images

19/22 Marco Verratti

Barely misplaced a ball, and played a key role in the first goal. 7

Getty Images

20/22 Antonio Candreva

An utterly exceptional cross for Balotelli's goal, and a surprise he was taken off. 7

Getty Images

21/22 Andrea Pirlo

The clever passes are too plentiful to remember, but the dummy for the opening goal impossible to forget. 7

Getty Images

22/22 Mario Balotelli

Frequently a threat, occasionally wasteful, but ultimately the match-winner. 7

Getty Images
3. Should Wilshere start against Uruguay?
One of the players most capable of playing the quick one-twos around the box that penetrate tight defences is Jack Wilshere and there were signs, as he drove towards the Italians on Saturday night, that his fitness is coming on.
Wilshere makes things happen in a way that Jordan Henderson does not. However, he is also more likely to concede possession and be caught upfield when opponents break. Uruguay do not, however, have an Andrea Pirlo to police.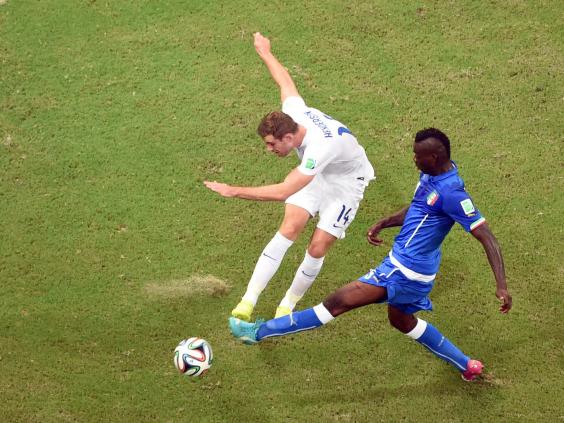 Indeed, their midfield was one-dimensional against Costa Rica and far more rigid than England's. Wilshere's inclusion is probably a risk worth taking.
4. How to protect the flanks?
Coaches call it the 'short-blanket syndrome' Just as a short blanket cannot keep both shoulders and feet warm, so few midfields possess a mix of players capable of protecting the back four and supporting the front players.
This was England's problem on the left on Saturday night. A narrow midfield was deployed to cramp Pirlo (with limited success) but that meant space was left on the flanks, which Candreva and Matteo Darmian exploited to the full.
Less than three minutes had gone when Pirlo fed Candreva who drew Leighton Baines and fed Darmian. It was the portent of a long night for Baines who was given insufficient support by his left-sided attacker, whether it was Wayne Rooney or Danny Welbeck.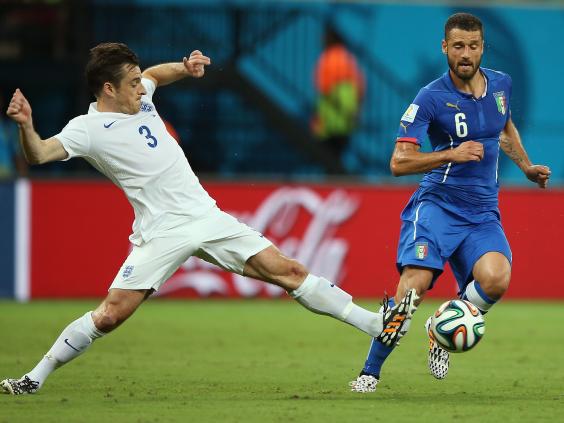 However, England's goal came after Rooney made use of the space left by a Darmian sally so there were plusses as well as minuses.
Adding another attack-minded player in Wilshere will exacerbate England's defensive vulnerabilities, but Uruguay's overlapping may be limited. They will be playing a stand-in right-back in place of the suspended Maxi Pereira and on the left Martin Caceres, like Giorgio Chiellini on Saturday, is by nature a centre-back.
Uruguay do have width in midfield, but unless Luis Suarez plays, which seems unlikely, their attacking movement is not as intelligent as Italy's
5. Who is fresh for Uruguay? 
Barely an hour had gone when the first England player succumbed to cramp (Sterling) and several followed. This was worrying when Italy's older side seemed largely untroubled.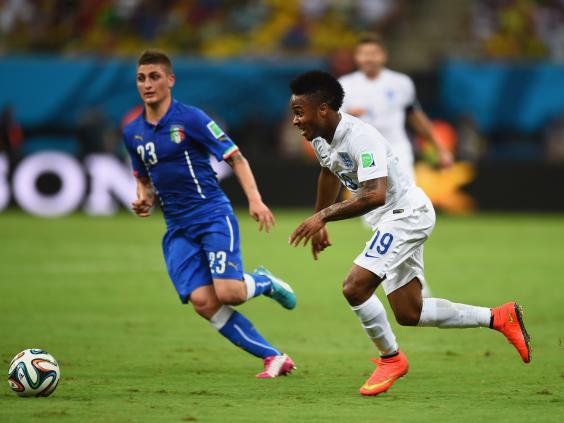 Hodgson will have to assess carefully how quickly his players have recovered from their Amazonian ordeal and select a starting XI accordingly. The judgement has become more complicated by Saturday's results. England's defeat, and Costa Rica's victory, means key players cannot be rested from the third group game as qualification will hinge on it - unless, of course, England lose to Uruguay on Thursday, and Italy and Costa Rica draw on Friday, in which case England will be out.
Reuse content