Roy Hodgson says that his highlight of 2014 was the sympathetic and warm reception he and his England players received from their travelling fans after they drew 0-0 with Costa Rica in Belo Horizonte, exiting the World Cup final without winning a single game.
The England manager endured a terrible summer at a tournament from which his side were eliminated six days after playing their first game, a defeat to Italy. In an interview with the Football Association's in-house television channel, Hodgson said that the best moment was the reaction to the team at a point when he and his players feared a hostile response.
England had already been eliminated before the Costa Rica game, in which Hodgson played a largely experimental starting XI. He said: 'If there was a highlight of the year which totally revived my faith in the average man's appreciation of football and his desire to support his team, it would be the experience in Belo Horizonte.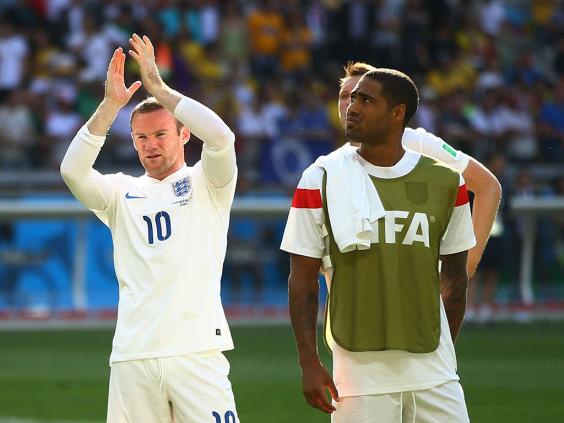 "When we played that 0-0 with Costa Rica … the fact we went to the fans to thank them expecting them to not be terribly grateful for our thanks. The reception we got there was quite incredible. If you said 'Tell me one thing in 2014 that has had a major effect on your life', I would say it was that."
Hodgson said that England's run of six wins from six since the tournament, including four in Euro 2016 qualification, had justified his faith in a young generation of players.
He said the retirement of Steven Gerrard, Frank Lampard and Ashley Cole from international duty has "forced us to look at who is available and many of those young players available are the young ones. Luckily they have repaid our faith them."
He added: "We have our feet on the ground and we have work to do. We know we can improve and the players are working hard to make certain we become a solid and unified team as can possibly be."
Reuse content