England's golden generation have moved on and, in the wake of Monday's triumph in Basel, are no longer mourned, but there is one quality they possessed that Roy Hodgson is finding hard to replace.
Between them midfielders Steven Gerrard, Frank Lampard, David Beckham and Paul Scholes scored 81 international goals. While that total includes 14 penalties and several free-kicks, it is still an impressive return.
By contrast the quartet that represented England in midfield in Switzerland – Jack Wilshere, Jordan Henderson, Fabian Delph and substitute James Milner – have scored one, by Milner against Moldova in 2012. As England were 3-0 up at the time it was not very significant.
Delph is only just embarking on his international career, and Wilshere and Henderson are still in the early stages of theirs, but even this trio has gone more than 2,000 minutes combined without an international goal. More worryingly their club form does not suggest this is just a matter of still settling into the international arena, as each average nearly 10 games a goal at club level.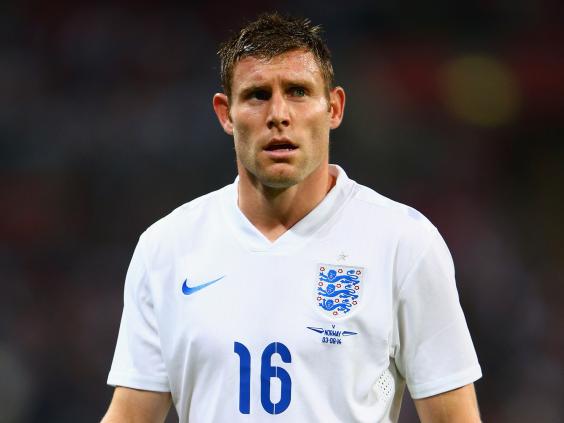 Teams can win without goals from midfield, and England currently have a forward line in which every member is a regular scorer. Nevertheless, having a midfield that chips in can make the difference, as World Cup winners from England in 1966, France in 1998 and Spain in 2010 have found.
In the modern game, based on their international track record, a German midfield of Bastian Schweinsteiger, Sami Khedira and Toni Kroos would average a goal every other game between them. A French trio of Yohan Cabaye, Blaise Matuidi and Paul Pogba is almost as good, while Italian veterans Daniele de Rossi and Andrea Pirlo are in double figures for the Azzurri.
Some teams, like Spain in recent years, lend themselves to midfield goalscorers. More typically "English" would be the Chelsea sides for whom Lampard scored so heavily, with the ball played forward to Didier Drogba, then laid back for him to shoot from the edge of the area. But Lampard, like Bryan Robson and David Platt before him, also scored many goals by being prepared to run in behind the opposing back four to seize on any loose balls, flick-ons, rebounds and parried saves.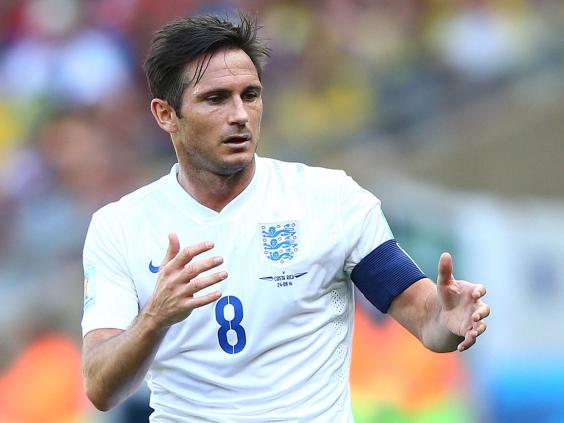 Of the current England midfielders, only Alex Oxlade-Chamberlain has shown he could be a regular international scorer. Adam Lallana and Ross Barkley ought to have goals in them, but the latter is more likely to be used in the role occupied on Monday by Raheem Sterling than in midfield, while it is not entirely clear where Lallana would fit into Hodgson's diamond. He is perhaps more suited to  4-3-3. Meanwhile, Henderson and Tom Cleverley get into good positions, but their  finishing lacks composure.
They, Wilshere and Delph may improve, but before then Hodgson will have to find a place for Oxlade-Chamberlain, or rely on his forwards continuing to deliver.
--
The goalscoring record of midfielders currently playing and available to England
Alex Oxlade-Chamberlain 774 minutes played-3 goals scored
Kieran Richardson 168-2
Gareth Barry 3666-2
James Milner 2722-1
Michael Carrick 2050-0
Jack Wilshere 1149-0
Tom Cleverley 843-0
Jordan Henderson 820-0
Adam Lallana  440-0
Ross Barkley 340-0
Fabian Delph 111-0
Reuse content