Roy Hodgson has said that he expected Harry Kane to play for England Under-21s in the European Championship this June and that he would rather the striker did not travel to Australia for a post-season friendly with Tottenham Hotspur.
Kane, 21, was the only uncapped player named in Hodgson's senior squad for the Euro 2016 qualifier against Lithuania a week's time and the friendly against Italy in Turin four days later. Come the summer Hodgson will defer to Gareth Southgate to ensure the Under-21s have the best possible chance of winning their first European title since 1984.
That is further complicated by the fact that Spurs have scheduled a friendly in Australia against FC Sydney on 30 May, the same day as the FA Cup final. The England manager said he could not endorse one of the players travelling for 20 hours to play a friendly game with an important range of internationals coming up.
Hodgson said: "Personally speaking, playing for England at Under-21 level at a tournament is more important than a friendly in Australia. I would be very hypocritical if I didn't give that answer. This business about being 'tired', I think you've got to be very careful on that. Yes, he's played quite a lot of games, but he's not played any more games than Wayne Rooney, Jordan Henderson, Joe Hart, Gary Cahill, and lots of other players.
"What you are really saying is that you are now actually a bona fide Premier League player, you're playing every week, you're one of the first names on the team sheet, which isn't always the case with these boys. Therefore, if he needs a rest, there's a great opportunity when the season ends, before our Under-21s get together, to give him a rest.
"You can't expect me in good faith to say: 'Oh no, I understand he shouldn't be resting for the Australia trip, he should be doing that and then resting when the Under-21s pitch up.' I can't go along with that."
The senior team have a Euro 2016 qualifier in Slovenia on 14 June, a week after they play Republic of Ireland in Dublin. The Under-21s play their first tournament game against Portugal on 18 June. Hodgson said he would speak to Spurs' manager, Mauricio Pochettino.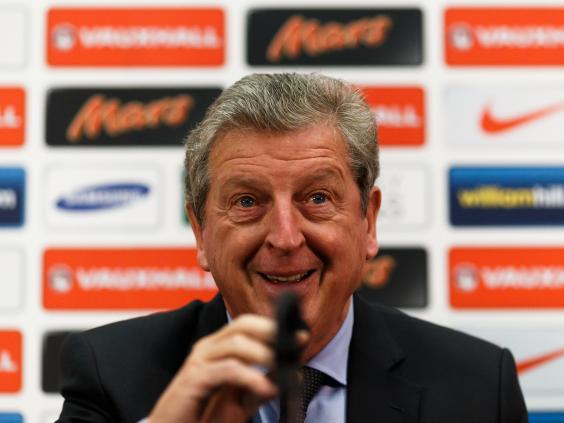 Hodgson was determined not to be drawn on Wayne Rooney's kitchen boxing with Phil Bardsley that apparently left the England captain out cold. "In 39-plus years [coaching], I am sure plenty of things have happened, but when it comes to things like this they go in and out of my mind very quickly," he said. "Football matches and performances stay with me a lot longer than these type of incidents."
Hodgson selected Andros Townsend, Ross Barkley and Luke Shaw in the squad in spite of their indifferent club form of late, and overlooked Ashley Young, one of Manchester United's in-form players. He said he owed it to certain young players to show a degree of loyalty to them during dips in form.
Hodgson also revealed the squad had been sent personalised videos since the last meeting in November, in which the team's performance analysis manager, Andy Scoulding, has put together clips pertinent to their position. This was in place of a meeting Hodgson had hoped to hold, which had to be abandoned because of a lack of suitable dates.
England squad
J Hart (Man City), F Forster (Southampton); L Baines,  P Jagielka (both Everton),  G Cahill (Chelsea), N Clyne (Southampton), K Gibbs (Arsenal), P Jones, L Shaw, C Smalling (all Man Utd), K Walker (Tottenham); R Barkley (Everton), M Carrick (Man Utd), F Delph (Aston Villa),  J Henderson, A Lallana (both Liverpool), J Milner (Man City); A Townsend, H Kane (both Tottenham), W Rooney (Man Utd), R Sterling, D Sturridge (both Liverpool), T Walcott, D Welbeck (both Arsenal).
Reuse content