The former England manager Glenn Hoddle thinks he has has solved the Leighton Baines-Ashley Cole left-back conundrum for Roy Hodgson – play them both.
Hodgson has been alternating his left-backs in recent matches , with Everton's Baines starting against Chile on Friday, and Chelsea's Ashley Cole back in the starting XI to face Germany at Wembley tonight.
Follow the latest news and score from England v Germany by CLICKING HERE.
Hoddle, who led England to the second round of the 1998 World Cup, claimed that if it was down to him he would play them both down the left side, with Baines higher up the field in front of Cole.
"I'd play Baines in front of Cole. I think we lack a natural left-footer in the last third," Hoddle told talkSPORT. "I do believe Baines has got more ability than Cole in delivering balls in the last third so they could dovetail and Baines could fill in for Cole.
"I would have a look at that before we go into the World Cup, without a shadow of a doubt."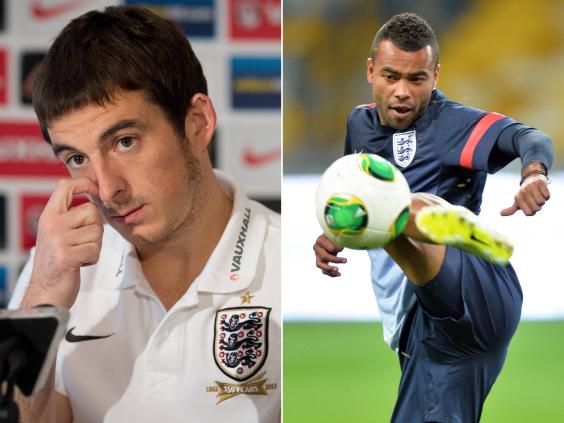 Hoddle also spoke of his admiration for Baines' Everton team-mate Ross Barkley, and says he would not have hesitated in starting the midfielder against Germany. The 19-year-old, who has two caps to his name, will start the friendly from the bench.
"I would like to see Barkley in there if he is fit. You have got to give this lad some experience of playing against top, top quality teams," Hoddle said. "I think this kid could be a real good player going forward.
"I said before we have of winning the World Cup, but it is a slim one and it is all about [preparing for] the Euros."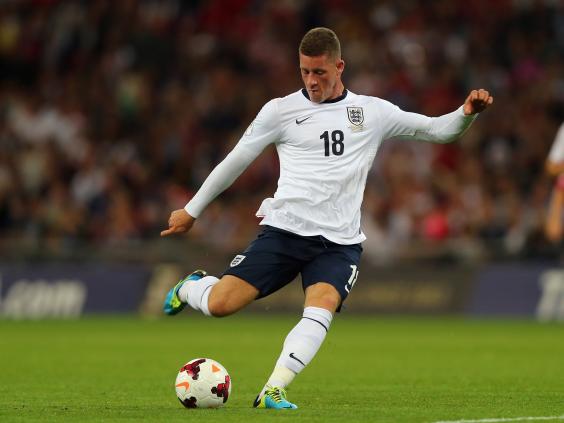 Reuse content