England are not the only side hoping that youth will be their secret weapon in Manaus. Cesare Prandelli's Italy are also planning to surprise England with players who were not there when the teams last met, at the Euro 2012 quarter-final in Kiev.
The old spine of the Italy team, that Marcello Lippi put together to win the 2006 World Cup, is still the same. England, as they are very well aware, will have to find a way through Andrea Pirlo and Daniele De Rossi in midfield, Andrea Barzagli in defence and Gianluigi Buffon in goal.
But this Italy team is about more than just the old masters. There could be as many as four players in their early twenties starting tomorrow night. While Mario Balotelli is, as far as he possibly can be, a known quantity there will be players whom England have never faced before.
World Cup 2014: The best animal mystics in Brazil
World Cup 2014: The best animal mystics in Brazil
1/8 Nelly the elephant

Paul may have got all the headlines glory but Nelly the Elephant has a much better record. Nelly has been making predictions since 2006 and has a stellar record across the Women's World Cup, 2010 World Cup and Euro 2012, making 30 of 33 correct predictions. Nelly also predicted that Bayern Munich would beat Borussia Dortmund in the 2012 Champions League and has a famous backer in World Cup winner Sepp Maier, who said: "I share Nelly's predictions, that we will draw against Portugal and win against the USA and Ghana. So we'll stay in the tournament."

Getty Images

2/8 Alf gentoo penguin

The National Sea Life Centre Birmingham's newest residents put their necks above the parapet for the group stages. Not content with just predicting one team or the other, the Gentoo penguins have also been predicting draws. By standing on one of three rocks Alf, the colony's leader, has predicted a win for Brazil and a draw for England against Italy. But Pablo, who has been challenging Alf for his leadership, predicted a win for Italy against England (he was right).

SeaLife Centre

3/8 Chinese pandas

These young pretenders have been selected by a panda conservation centre in the Sichuan province of China. With the national team having not made it to the tournament, the pandas could find the spotlight difficult. They haven't even decided on a method yet, though it could involve eating foods in containers marked with a national flag, or climbing a tree with a flag.

Getty Images

4/8 Big Head the Turtle

Unsurprisingly, this Brazilian loggerhead turtle has picked the nation of his birth to be victorious in the tournament's opener - the 25-year-old was given a choice to eat fish hung from either a Brazil flag or a Croatia flag.

AP

5/8 Shaheen the camel

The Dromedary Camel is yet to make his first prediction but will do ahead of the World Cup opener on Thursday. Deep in the desert of Dubai Shaheen makes his prediction by kicking the ball into nets marked with a team's flags.

Gulf News

6/8 Predictaroo

The eastern grey kangaroo formerly known as Flopsy is being looked after at Australia Zoo by Bindi Iriwn, son of wildlife expert Steve. Predictaroo also picks teams from identical bowls of food emblazoned with the flags of the two teams.

Australia Zoo

7/8 Citta the Elephant

Citta the Elephant didn't perform in her home nation of Poland, much like the hosts in 2012. She predicted the three opening group games wrong and although made up for it in the group stages by predicting every result right, she failed at the last hurdle by predicting Italy to beat Spain in the final. Like Nelly, Citta predicted the results by kicking a ball.

8/8 Paul the Octopus

The cephalopod who started it all, Paul became a worldwide storm after a run of correct predictions in Euro 2008. He was wrong in the final, but returned well at the World Cup 2010, correctly predicting that Spain would be the winners. Paul died in his Oberhausen tank in October 2010, aged two-and-a-half.

GETTY IMAGES
At right-back there is Milan's 21-year-old Mattia De Sciglio but the most exciting three could play further forward: Paris Saint-Germain midfielder Marco Verratti, Napoli winger Lorenzo Insigne and Borussia Dortmund striker Ciro Immobile. These three, aged 21, 23 and 24 respectively are among European football's most impressive talents. Their young careers first converged some time ago.
Those three players – all in the mix to start in Manaus – were playing for Serie B side Pescara three years ago on the Adriatic coast. They were only together for one season, before going their separate ways in 2012, but it was a remarkable year in which they fired the club to promotion with brilliant attacking football.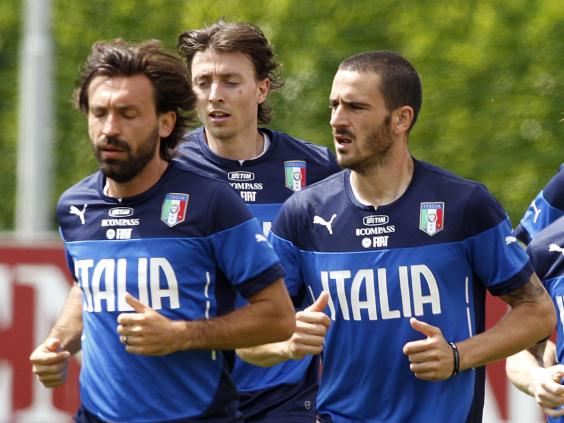 Pescara have only played in Serie A for six seasons in their history, but the trio of youngsters were inspired by playing under legendary Czech coach Zdenek Zeman.
Zeman has been working for nearly 30 years in Italy, getting his teams to play thrilling inventive attacking football but never quite staying anywhere long enough for sustained success. He took over at Pescara in the summer of 2011, inheriting the precocious talent of Verratti, a local boy and youth academy graduate. He took Insigne on loan from Napoli and Immobile on loan from Juventus.
The three combined brilliantly, as Pescara won promotion through sheer weight of goals. They scored 90 in 42 games. Immobile was top scorer with 28 goals, while Insigne managed 18. None of them, though, played for Zeman's side in Serie A. Verratti was sold to PSG, Insigne returned to Napoli while Immobile moved to Genoa.
From there the trio – none of whom went to Euro 2012 – have done enough to force their way into Prandelli's plans for this World Cup. Verratti has won consecutive French titles and marked himself out as one of the bravest and most gifted midfielders in the game, always showing for the ball for the good of the team.
With his brilliant touch, his chessboard vision and his control of play, Verratti is thought of as the natural successor to Pirlo but he is likely to line up alongside the Juventus legend tomorrow.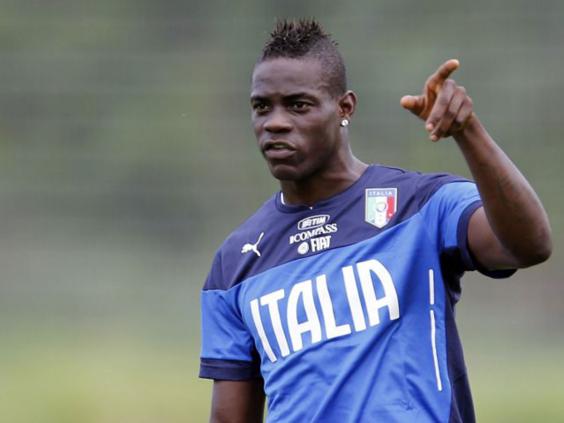 Immobile has been in the form of his life this season, adding the Serie A top-scorer title to his Serie B award from 2012. His 22 league goals for Torino, his selfless running and his threat on the break earned him a £16m move to Borussia Dortmund,  but also a place in Prandelli's thoughts.
A hat-trick by Immobile against Brazilian club side Fluminense in a friendly on Sunday night might just give him the edge over Balotelli, the presumed likely starter through the middle. (Balotelli is six months younger than Immobile but, unlike his rival, has featured in international and Champions League football for four years now.)
Prandelli is likely to play  4-3-2-1, and while Antonio Candreva is favourite to start, he is competing with Insigne on the left. The little Neapolitan only forced his way into the squad late on, with Riccardo Montolivo injured and Giuseppe Rossi not fully fit, but he has shown for Rafael Benitez's Napoli side that he has the confidence, the nerve and the ability to score from nothing. He scored twice in the Coppa Italia final last month and would not be fazed by anything he faces in Brazil.
These three stars have just 13 full caps between them. Prandelli did not take them to the Confederations Cup in Brazil last summer, as they went to Israel instead, taking Italy's Under-21s to the final of the European Championship. Immobile scored in the final – which Italy lost 4-2 to Spain – and Verratti was named in the team of the tournament, but their progress has only quickened in the 12 months since.
All of Italy is thrilled for them, and hopes that they play, but so is a 67-year-old from Prague. "I am very happy for my boys, I'll be cheering for them," said Zeman this week. "They are not only good at football, they are good guys. They gave me so much and I hope I have given them something. They are my pride of today."
Reuse content