Should England open with a turgid draw tomorrow history suggests they should be encouraged. Their most successful World Cups began that way.
The 1966 triumph began with England unable to break down a Uruguayan team who barely left their half. "This was a bad English team," declared Vittorio Pozzo, coach to Italy's 1934 and 1938 champions, after the goalless stalemate.
The 1990 semi-final run started with a 1-1 draw against Jack Charlton's Republic of Ireland so dire La Gazzetta dello Sport stated: "No football, we're English." A verdict closer to home was even more forthright: "The Sun speaks its mind. Bring them home."
In theory what England cannot afford to do tonight is lose. Only 15 per cent of teams defeated in their opening game have reached the second stage, and less than nine per cent since the tournament was expanded to 32 teams in 1998. England, however, progressed on the two occasions they lost their opening match, in 1962 to Hungary and 1986 to Portugal.
England: Group D team profile
England: Group D team profile
1/5 How they qualified

England topped their qualifying group, but it wasn't without a struggle. Roy Hodgson's men were unbeaten across ten games, but a few too many draws left them needing two wins from their last two games against Montenegro and Poland to secure automatic qualification and avoid the dreaded play-offs. An Andros Townsend-inspired side dispatched Montenegro with ease and even though Poland put up more of a resistance in the final game, England emerged 2-0 victors. For a national side who have been known to crumble under the pressure of big games in the past, England's calm professionalism at the back-end of qualifying will provide much needed confidence for what will be a challenging tournament in Brazil.

2/5 Manager: Roy Hodgson

Appointed England manager in May 2012, Roy Hodgson had little over five weeks to prepare before his first game of that summer's European Championships. His preparation for this World Cup has been much more measured and has included bringing in psychiatrist Dr Steve Peters to work on the mental side of the game. Hodgson has been praised for his man-management skills but will have to deliver tactically if England are to have any chance of success in Brazil.

3/5 Star player: Wayne Rooney

He has never scored at a World Cup, is under huge pressure and has even had to endure calls for his omission from the team against Italy – but the fact remains that Wayne Rooney is England's star player. At just 28, the forward has a vast amount of tournament experience and is just two goals away from becoming England's fourth highest all-time goalscorer. Manager Hodgson will know that an in-form Rooney is up there with the best of them, and if the Manchester United man can hit the heights he is capable of in Brazil, he will be key to his country's chances.

4/5 Emerging talent: Raheem Sterling

Much has been made of the young talent in this England squad – Raheem Sterling is perhaps the brightest. The winger played an integral role during Liverpool's excellent season, with his pace, skill and strength, despite his slender frame. He hasn't started any of the three World Cup warm-up matches, but even if he's on the bench against Italy to begin with, his impact as a substitute could be huge.

5/5 How they line-up (4-5-1)

Hart; Baines, Jagielka, Cahill, Johnson; Henderson, Gerrard, Sterling, Rooney, Lallana; Sturridge
Only twice have England failed to progress from the group stage. In 1950 only the group winners went through; though England began by beating Chile they subsequently lost to the United States, infamously, and Spain. Eight years later, they began with a draw against the Soviet Union, finished equal second with them, then lost a play-off.
The best beginning was in 1982 when Bryan Robson scored after 27 seconds to put Ron Greenwood's team en route to a 3-1 win over France. More recently England have begun slowly, with a 1-1 draw with Sweden in Japan in 2002, a leaden 1-0 win over Paraguay in Germany, and the 1-1 draw with the US in South Africa, which ultimately sent them to face a vibrant young German side in the second round. Maybe a turgid start is not such a good omen.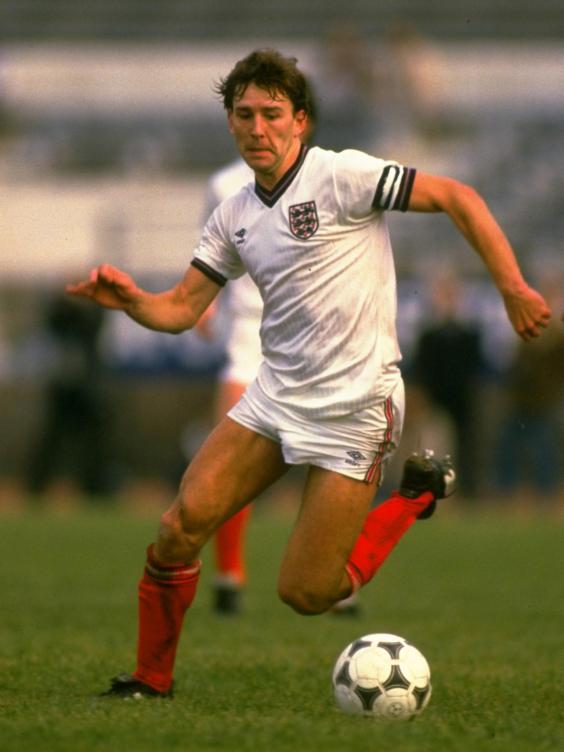 Green is the colour
The sight of the Manaus pitch apparently being sprayed with green paint will have stirred memories for Brazil's most famous footballer. When Pele made his debut for New York Cosmos, 39 years ago tomorrow, it was at a ground that was little more than a parks pitch. At half-time Pele refused to go out for the second half as there was "a green fungus" on his legs. Cosmos officials had to reveal they had doused the pitch with a green paint-and-water mix that morning to hide the bare patches.
Lies, damn lies and statistics
Aided by fumbling goalkeeping and a very generous referee Brazil got there in the end on Thursday night, but after 25 minutes things were not looking good. At which point, on screen, came the statistics: Possession, Brazil 68 per cent, Croatia 32 per cent; passes completed, Brazil 154, Croatia 42; passing accuracy, Brazil 82 per cent, Croatia 60 per cent. All meaningless. The only statistic that mattered was in the top left-hand corner: Brazil 0 Croatia 1.
Metrics have a part to play in understanding modern football, but the level of sophistication needed to interpret the data usefully requires a degree in mathematics.