Whether it was the prospect of wearing a jersey instead of a suit, or chasing down Jimmy Greaves in the all-time England scoring ledger, or simply filling his boots against San Marino, Wayne Rooney could not have been in better mood ahead of the European qualifier at Wembley.
There was even an endorsement of his old Manchester United captain Roy Keane's autobiography that sets out in vivid detail the catalogue of disputes and conflicts that defined his career. 
"We were very close. He was a nice genuine honest guy," Rooney said. "I can't comment on the book but I thought he was a good leader and a good captain. He was good to me in the years I played with him.
"The thing that surprised me was his passing. He's the best I've played with at getting the ball into the forwards. He was demanding on pitch but off the pitch he  was a nice guy and spoke to everyone." 
The irony of coupling a defence of Keane with the honour of topping Greaves while sitting out a domestic ban for violence was lost on the England captain, though he did express his disappointment at the mistake he made in hacking down Stewart Downing that keeps him out of the United team until November.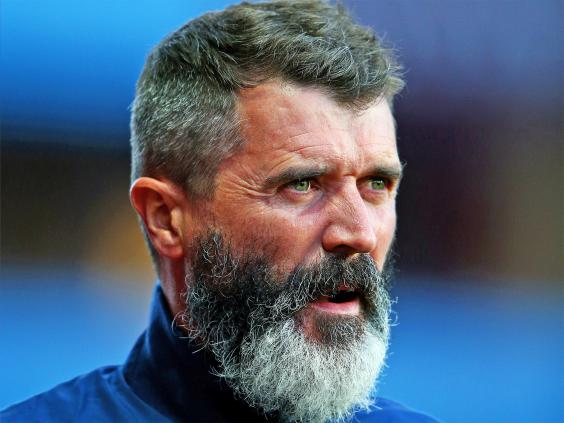 Absence makes the heart beat faster. Though he does not consult the abacus before each international fixture he is aware of the numbers – he is only three behind Greaves (44), and has the opportunity to dethrone even Sir Bobby Charlton (49) and smash the England scoring records in this qualifying cycle.
Greaves and Charlton are to Rooney distant figures appropriated through videos half a century old. For the wizardry of Greaves in the box and the athletic beauty of Charlton in full stride Rooney relies in this setting on the testimony of the England manager, whose eyes glazed when invited to describe Greaves to an unsuspecting audience.
"I've seen clips of Jimmy Greaves and Bobby Charlton," Rooney said. "It's there for me to overtake them all. There's no denying it," he said. "Jimmy Greaves is there and if I can overtake him this week, in the coming weeks, the coming months that would be great. It's not something going into the game [I'm] thinking: 'Oh, I've got to beat Jimmy Greaves' record to get close to Bobby Charlton.' I'm wanting to do well for the team and if I can score goals then great and the most important thing for us is to perform well and to win the games.
"I never dreamt I would be England's leading goalscorer. It will be massive for me, a huge honour. My family will be proud. Hopefully, I will be sat here one day as the leading scorer, but right now the game tomorrow is the most important thing."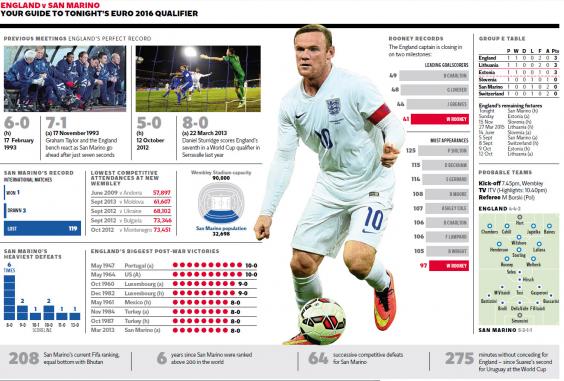 Click HERE to view full-size version of graphic
Rooney's relaxed demeanour was in keeping with the demand of an international fixture against a team containing only two professionals. "We know they are not at the level we are. It is important to put in a good performance. If we do that I'm sure we will win comfortably.
"The process is really important for us, and the first goal. It took 35 minutes to get the first last time [San Marino at home] then we got four.  You have to be patient but the difference is the tempo we have been training at, if we take that into game they will struggle to contain us."
Despite the obvious questions prompted by the red card against West Ham, Rooney claims to be maturing, helped by the captaincy bestowed by club and country. In moments of repose, and the media session he delivered here would be an example, it is not too much of a stretch to believe him.
"I've made errors in the past. You progress with age. I came into the football world as a young lad. You mature. I feel that I'm in a comfortable position now. The captaincy helps for club and country. I try to set a good example. Hopefully, my team-mates can benefit from that.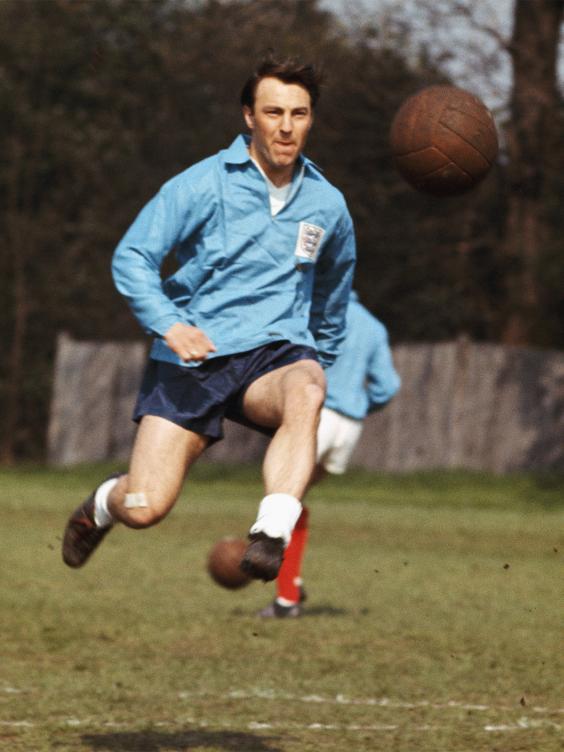 "I'm disappointed with the red card and missing games. I didn't try to hurt him, just tried to stop a counter-attack and mistimed it. I accept it."
Should he bridge the gap to Greaves over 90 minutes at Wembley, there will be some who might discount the legitimacy of the plunder. They would be right, but then there is weight to the argument he makes that scoring in England is distinction enough. Besides, over the length of a career representing England in this fruitless epoch Rooney has been running largely uphill and into the wind.
"To me there is no difference if you score goals against San Marino or Brazil, you are scoring goals for England. I'm proud to do that."