What a difference a win makes. Especially one away to a team ranked fourth in the world.
It is fair to say that the mood as Scotland approached Gordon Strachan's fourth match as manager, against Croatia two months ago, was darker than the country's shirts. Successive defeats by Wales and Serbia had terminated any hopes of snatching even a play-off place from a strong World Cup qualifying group and the domestic game seemed to have reached a new low.
Yet the weakened squad thrown together not only inflicted Croatia's first competitive home defeat since England won there five years ago but, by all accounts, deserved to do so. "It was a very good performance as well, they played exceptionally," said Craig Brown, who as manager between 1993-2001 took charge of more matches (70) than any other Scot. "It's interesting now that after that good result and because it's England away, there's only one player injured. Normally you reckon five or six. That tells a tale, everyone wants to play now."
Indeed, the mood around the hotel in St Albans was what might be described as Jock-ular. Practice at Watford's training ground in the morning had gone so well that it was deemed unnecessary to undertake another session at Wembley last night and there were no further injuries, leaving Strachan plenty of options, albeit mainly from the Championship and lower reaches of the Premier League.
"We've got enough to put out a good side," he said. "And if we can keep the nucleus of this squad fit we'll be not too bad." The Croatia victory, he added, "made my summer a lot better, that's for sure." His first holiday as an international manager would have been a long drawn-out one without it.
What particularly impressed him in Zagreb was the players' discipline and he will be telling them today, Auld Enemy or not: "Don't get carried away with the passion and fighting and scrapping and 'You took land off us hundreds of years ago.' I always felt in an Old Firm match, the first team that lost its temper lost the game." There was no showing of Braveheart scheduled at the hotel.
Strachan makes the point that when Celtic and Rangers were at their peak, the national team would have anything up to a dozen players with abundant experience of European competition, which is no longer the case; Motherwell, Hibernian and St Johnstone – three-quarters of this season's contingent – are already out of the Europa League.
Brown, who led Scotland to their last two tournament appearances, in 1996 and 1998, nevertheless believes there are some promising youngsters coming through, who have not yet been snaffled away by less impoverished English clubs. "The best young player I think, now in the senior squad, is James Forrest of Celtic, a Theo Walcott type of flying winger. [Russell] Martin and [Grant] Hanley did well against Croatia at centre-half, which was a bit of a problem position. Then there's good experience in midfield with Scott Brown and Charlie Adam. [Shaun] Maloney from Wigan was playing very well last season and Kenny Miller's still around.
"So there's some optimism. But players come in cycles. You get a clutch of very good players at one time, then there's a fallow period. Fifteen years ago we had very good Under-21 and youth teams. The influx of foreign players didn't help at all when lots of clubs were bringing them in, which delayed progress. But if you're good, you come through anyway."
And as Strachan could not resist noting, in tune with the mood of the day: "Anyway, we've got Andy Murray."
Pitched battles: Scotland at Wembley
31 Mar 1928: Wembley Wizards
Scotland's first Wembley win ended 5-1. Alex Jackson scored a hat-trick as the visiting team became known as the "Wembley Wizards".
15 Apr 1961: Magnificent nine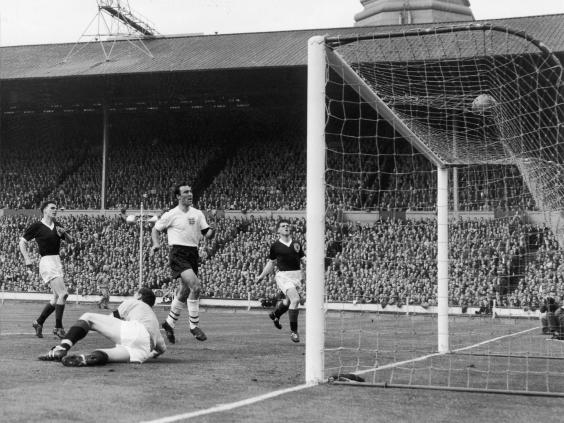 England recorded their biggest victory over Scotland, winning 9-3. Jimmy Greaves scored a hat-trick (pictured), while Johnny Haynes and Bobby Smith got two apiece. (Picture credit: Getty)
15 Apr 1967: Champions beaten
Scotland's 3-2 victory was perhaps their most famous at Wembley; England were on a 19-game winning streak following their World Cup win. Scottish fans labelled themselves "unofficial world champions".
4 Jun 1977: Pitch invaders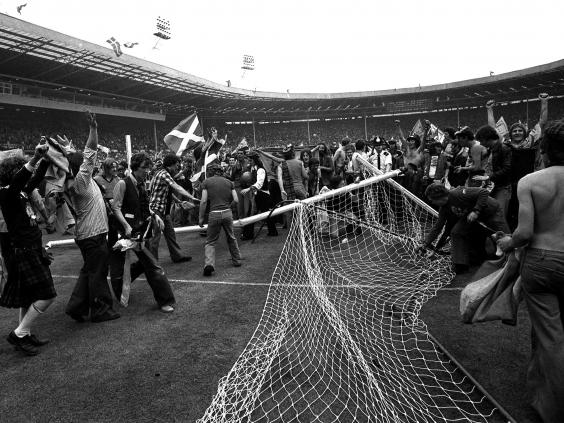 Scotland won 2-1 through Gordon McQueen and Kenny Dalglish and Scottish fans invaded the pitch and tore down the crossbar in celebration. (Picture credit: PA)
15 Jun 1996: Euro-smash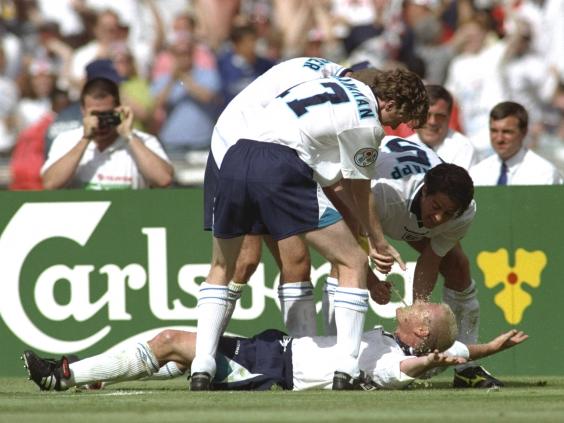 Gary McAllister had a penalty saved by David Seaman in this European Championship group game in between goals from Alan Shearer and a solo effort from Paul Gascoigne for Terry Venables' England. (Picture credit: Getty)
17 Nov 1999: Academic victory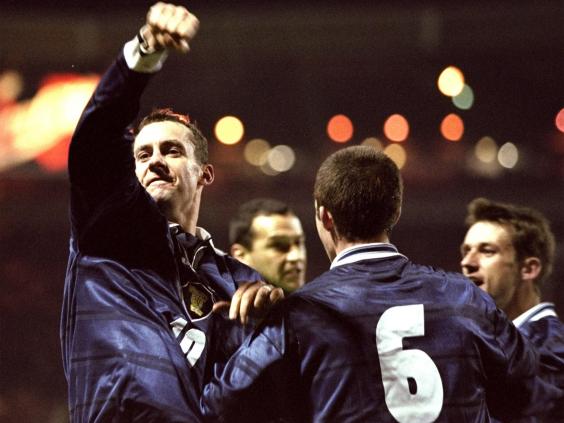 Don Hutchison scored the only goal as England squeezed into Euro 2000 2-1 on aggregate in the last meeting between the two teams. Paul Scholes' double had given Kevin Keegan's side a first-leg advantage. (Picture credit: Getty)
Jez Davison
Reuse content