It says something about the nation's relationship with its football team that close to 88,000 people will turn up at Wembley to watch England take on the team currently ranked 176th in the world on Saturday evening.
Perhaps it is the prospect of a goal-glut against Malta, one of the global game's undisputed minnows, that is prompting so many to turn their backs on the X-Factor, but the last time England faced up to so-called international cannon fodder, they were humiliated by Iceland at Euro 2016, so nothing can ever be taken for granted where the Three Lions are involved.
The virtual sell-out at Wembley is a remarkable state of affairs, however, considering the past three months.
During that time, England have seen off two managers, suffered that ignominious defeat against Iceland in Nice and their supporters have been on the wrong end of rampaging Russians in Marseille.
The captain, Wayne Rooney, has become the national punch-bag, with the Manchester United forward claiming to have been 'battered' and 'slaughtered' in the wake of his performance in the 1-0 victory in Slovakia under Sam Allardyce.
And Allardyce, who should have been preparing for the ultimate honour of managing his country at Wembley for the first time, will instead be licking his wounds in a bar overseas after losing his dream job following an undercover newspaper sting.
For any supporter considering giving up on England, they would have ample justification to do so on the back the last 3-4 months.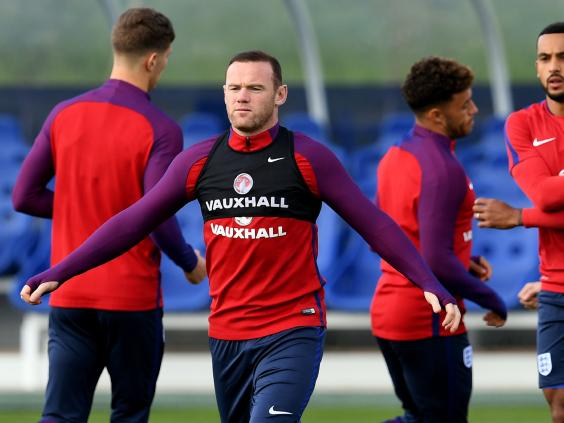 But their enduring loyalty – maybe even blind loyalty – should be the foundation stone on which interim-manager Gareth Southgate begins to piece together the rubble.
Southgate could probably get away with replacing God Save the Queen with Things Can Only Get Better when his players line up for the national anthem ahead of the game, but there should be a sense of renewal, of a new wind blowing through the England team from this point on.
And Southgate can drive away the dark clouds by instilling a more carefree, nerveless attitude in his players and allowing youth to flourish in his team.
With Euro 2016 and the managerial upheaval in their wake, England really do find themselves at Ground Zero. Can it really get any worse?
Anything is possible with England, so another lurch towards the abyss can never be discounted, but Southgate at least has the opportunity to create a legacy for himself and the team if the next four games do prove to be the sum of his involvement as manager.
Back in November 2000, Peter Taylor used his one and only game in charge of England to hand David Beckham the captaincy and select six players eligible for the Under-21s in his team against Italy in Turin.
It did not quite work out for Seth Johnson, one of the six, but Gareth Barry, Jamie Carragher, Rio Ferdinand, Keiron Dyer and Emile Heskey all went to on to become international stalwarts over the next decade.
And as for Beckham, he retained the captaincy for the next six years, going on to wear the armband on no fewer than 59 occasions.
Southgate may not have a Beckham or Ferdinand at his disposal, but he does have Marcus Rashford, John Stones and Raheem Sterling developing at a rapid pace.
Sterling's calf injury rules the Manchester City winger out of the World Cup qualifiers against Malta and Slovenia, but Stones and Rashford are fit and ready and both should be in the starting line-up on Saturday.
Stones, signed by Pep Guardiola at City because of his similarities to a young Gerard Pique, was restored to the starting XI by Allardyce and Southgate would be foolish to take him out again.
And while Allardyce omitted Rashford from his squad for the Slovakia game, the Manchester United teenager's hat-trick for Southgate's Under-21s against Norway last month showcased just what a precocious talent England have in their hands.
Rooney and Michael Owen were both England regulars by the time they reached their nineteenth birthday – Rashford turns 19 on Halloween – and Southgate should not even think twice about thrusting Rashford into the team this weekend.
With Sterling injured, a place down the right flank would appear the obvious answer, but why not play Rashford through the middle?
Harry Kane's injury rules the Tottenham forward out, so with neither Jamie Vardy or Daniel Sturridge tearing it up at Leicester and Liverpool respectively, Rashford is the most in-form forward in the country.
The ball is in Southgate's court. He can be bold and look to the future, or he can leave the team mired in the doom and gloom of 2016.
Fortunate favours the brave, however, and as a man who strode forward to take penalty against Germany at Euro 96, Southgate can never be accused of lacking courage.
Reuse content