A win is always a win, but Gareth Southgate will reflect on his first game in temporary charge of England with more questions than answers following an uninspiring 2-0 victory against Malta at Wembley.
One of which will be why almost 82,000 supporters turned out to watch a team which now only succeeds in letting them down at every opportunity.
The fans at least went home happy to have seen England claim another three points in their World Cup qualification campaign, but it would be a deception on the scale of the Emperor's New Clothes if anyone within 'Team England' were to suggest that this performance was a step in the right direction.
Wayne Rooney, fortunate to escape a red card for a first-half foul on Andre Schembri, did nothing to justify his selection in midfield, Southgate's attacking players missed countless opportunities to score and there was a worrying lack of dynamism and adventure from a team still clearly suffering a Euro 2016 hangover.
Thankfully for Southgate, first-half goals from Daniel Sturridge and Dele Alli secured victory, but 2-0 against Malta was simply not good enough. Just imagine what the likes of Germany, Spain or France would have done to such limited opponents.
Still, a win gives Southgate something to build upon, but England will need to be so much better if they are to avoid a setback on the road to Russia when they face Slovenia in Ljubljana on Tuesday.
While the old adage of there being no easy games in football was borne out spectacularly by Iceland at Euro 2016, Malta are perhaps the exception to the rule.
England coasted to a 5-0 victory against the Maltese on their most recent visit to Wembley in May 1971 and there has been little improvement during the intervening 45 years, with Pietro Ghedin's team currently ranked joint 176th in the Fifa World Rankings alongside the might of Laos.
They have not won since ending a 20-year wait for a World Cup qualifying victory against Armenia in 2013 and their most recent outing ended with a 5-1 home defeat against Scotland, so Southgate really could not have hand-picked softer opponents for his opening night.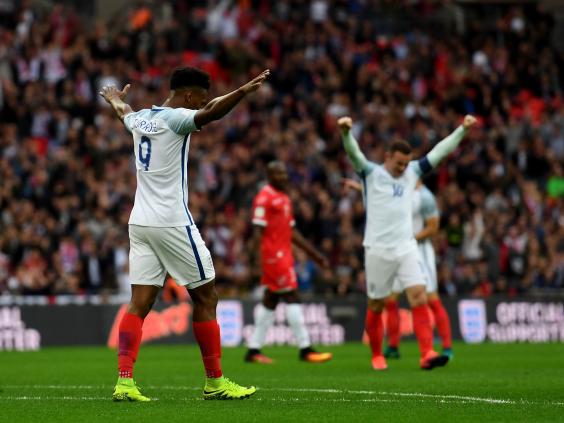 But this game was not about how many goals England could score against one of the global game's weakest nations, it was about producing a cohesive performance, one which would hint at a sense of direction and progress ahead of the more demanding Group F encounters with Slovenia and Scotland.
By choosing to start to 18-year-old Marcus Rashford on the bench, Southgate perhaps missed the opportunity to be as 'brave' as he had urged his players to be, but there was at least a debut for Jesse Lingard in midfield.
Eric Dier's failure to make the starting line-up was another eyebrow-raiser, with the Tottenham midfielder, a rare positive from England's Euro 2016, forced to make way for Wayne Rooney in the heart of midfield.
Rooney's inclusion had been confirmed by Southgate on the eve of the game, with the interim manager keen to throw his backing behind his captain, but his selection appeared nothing less than indulgence, with the Manchester United player doing little to suggest he will become indispensable in a deeper role.
Where to start? Rooney, 31 in three weeks' time, lacks the mobility to move the ball around quickly enough against quality opposition and there seems to be a confidence issue creeping into his game, with him rejecting any opportunity to receive the ball and run forward.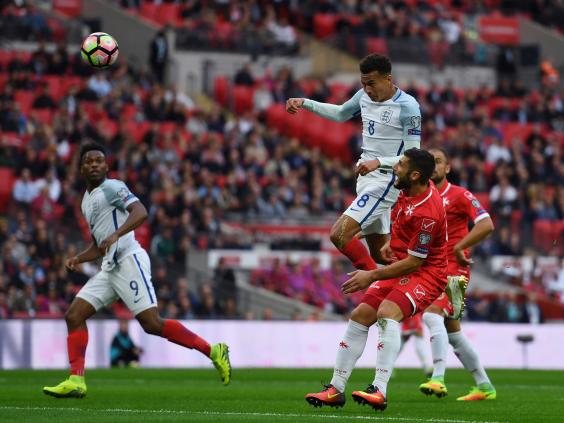 It was telling that England's best midfielder, best player perhaps, was Rooney's partner Jordan Henderson.
The Liverpool captain did everything Rooney failed to do – there were runs forward, purposeful link-play between himself and the forwards, and a steady stream of dangerous balls into the penalty area – two of which led directly to goals in the first-half.
Yes, Rooney sprayed balls from side-to-side, switching the play on numerous occasions, but the opposition was Malta.
More experienced opponents will quickly nullify Rooney by denying him the time and space to make such passes, and once that happens, what else will he have to offer other than memories of a glorious past?
It is a sad state of affairs for England's all-time leading goalscorer, but this team is moving on without him, with Dier and Alli likely to be the solutions in holding midfield and in the number ten role sooner rather than later.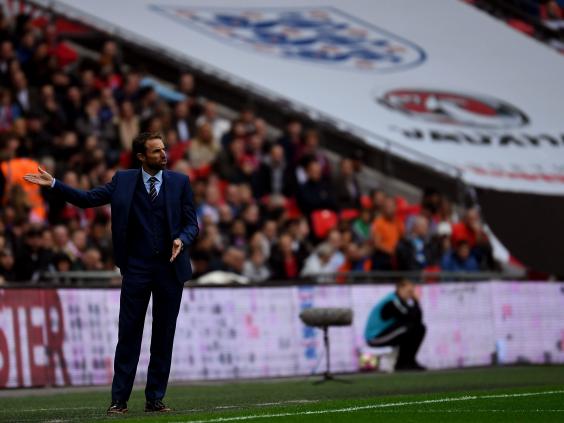 How soon that is depends on Southgate and whether he is prepared to call time on Rooney's international career.
Still, while England are winning, there will be less urgency to do so and Southgate's were never going to be denied victory against Malta, despite the visitors' determined start to the game.
Once England's greater quality and fitness were allied together, Malta began to crumble and their resistance would have been broken sooner but for the heroics of goalkeeper Andrew Hogg – born just down the road from Wembley in Kingston-upon-Thames.
The 31-year-old spared Malta from a hammering, making a series of crucial saves to deny Rooney, Sturridge, Lingard, Alli and Theo Walcott.
There were also some bad misses – Sturridge sent a right foot shot high and wide from three yards – before the Liverpool forward opened the scoring on 29 minutes with a clever header from Henderson's cross from the right.
Sturridge appeared too far out when Henderson picked out his Anfield team-mate, but he stooped to head the ball and send it beyond the grasp of the helpless Hogg.
Southgate celebrated with a pumped fist on the touchline, out of relief as much as anything else, but with their noses in front, England could now put the game to the bed.
It was not quite so simple, however.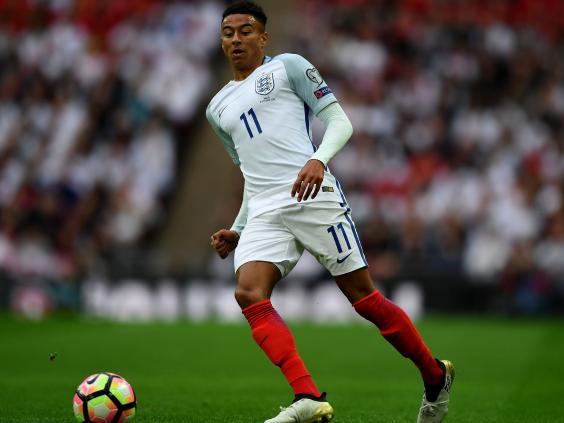 Lingard saw a header saved from a Sturridge cross and Gary Cahill shinned the ball wide of the post from six yards as England's finishing repeatedly let Malta off the hook.
Alli did make it 2-0 on 38 minutes, when after having a header from Henderson's cross saved, he beat Hogg from close range with the rebound.
But the anticipated goal-glut did not materialise, with Malta dropping deeper and deeper to protect their narrow losing margin.
Rooney had a free-kick tipped over the bar on 53 minutes and Walcott wasted a glorious chance eleven minutes later when shot straight at Hogg following Alli's pass.
Rashford was introduced in favour of Walcott, who had once again failed to make a difference in an England shirt, but Malta continued to frustrate, to the extent that they even forced Joe Hart into a save on 81 minutes when Andrei Agius volleyed towards the near post.
When Alli missed a sitter from two yards moments later, it summed up England's disjointed performance.
Reuse content