England vs San Marino is probably going to be boring. England will win, San Marino won't get beyond the half-way line and everyone getting home on the Underground after will be miserable.
But it could have been different. Here are 10 ways Roy Hodgson and the FA could have made this a match for the ages.
Played a legends XI
No player has ever reached 50 international goals for the Three Lions – why not give them a chance? A forward three of Sir Bobby Charlton (49 England goals), Gary Lineker (48) and Jimmy Greaves (44), would surely have provided enough firepower to take apart the 204-th ranked team, joint-worse, in world football. Some of the other World Cup winning team should be included, while those who suffered near misses – such as the 1990 World Cup squad – could be give one last hurrah in front of the Wembley crowd.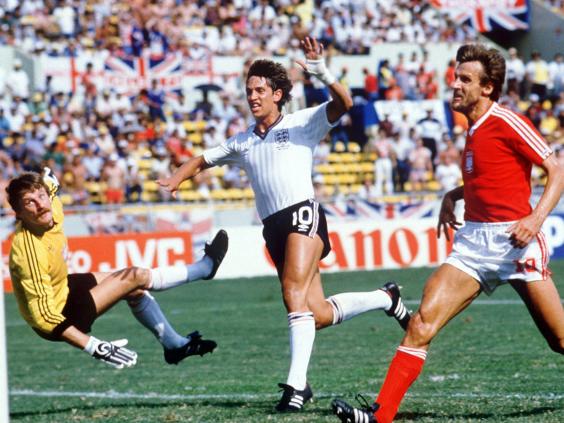 Played an uncapped England XI
These days England caps are handed out pretty easily; James Milner has 50. Famously Manchester United captain Steve Bruce never won an England cap in his playing days (he'd probably skipper the side these days given the lack of talent at the back) while the likes of John Lukic didn't either. There are certainly plenty of current players who deserve a call up to the first team. Curtis Davies and Mark Noble have stood out for their clubs this season, as has Liam Moore at Leicester. To be fair, Hodgson handed Fabian Delph and Calum Chambers debuts in the last set of fixtures.
Played a Championship XI
The championship is one of the most-watched leagues in world football and as Leicester and Burnley players have been showing (not so much QPR) there is plenty of talent in England's second division. A team featuring the cream of the Championship crop would hand a group of players who may never get a chance otherwise, to play at Wembley in front of a big crowd.
Picked the men England forgot
Other the years plenty of mercurial talent has slipped through English grasps without ever properly being harnessed. These maverick talents – Glenn Hoddle, Matt Le Tissier, Stan Bowles, Paul Gascoigne, among others – should have played a bigger part in the history of the Three Lions; this could've been the chance.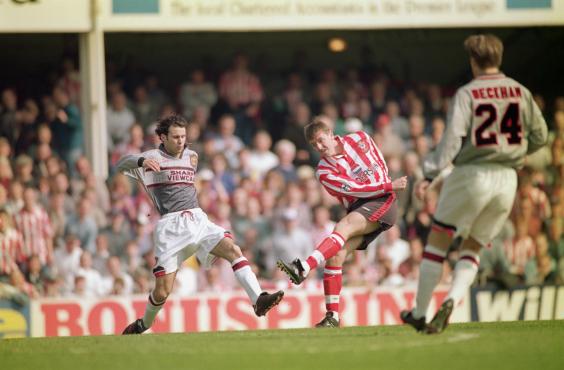 Picked the England C team
The C team is made up of players from non-League football and managed by Paul Fairclough. With San Marino made up of part-timers with a couple of professionals in lower levels, this would have made the game instantly competitive. To keep it fair Fairclough could have chosen one pro from the first-team – would he go for the attacking talents of Wayne Rooney or the defensive solidity of Joe Hart?
Given Graham Taylor redemption
The former England manager was hounded out of the job and given the moniker 'Turnip' and embarrassingly San Marino took the lead within seconds back in 1993. But Taylor always seems like a good sort when doing punditry so Hodgson should have handed him the reigns to give the former Watford and Aston Villa a shot at redemption with the national team.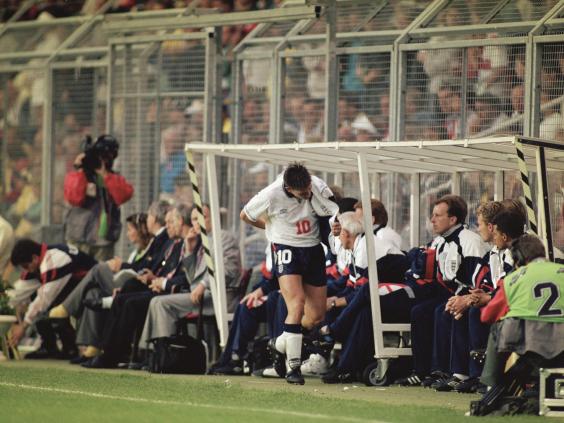 Switched positions
Wayne Rooney always seems to be going in goal during training sessions for club and country, Gary Cahill has scored some excellent goals over the years and Leighton Baines seems to like attacking and not bother with defending. Well here's the chance, all change please.
Given San Marino a 3-0 head-start
It wouldn't have mattered as England average 6.5 goals against the Sammarinese each time they play them and have won the four matches by an average score of 26-1. San Marino are going to defend from the first whistle, at least they would have something proper to defend.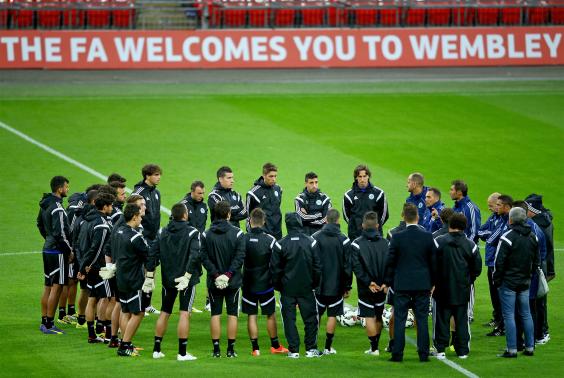 Held a raffle
We're running out of ideas, but the chance to win something is always enticing. They could have held it in Joe Hart's 18-yard box, the ball won't be going anywhere near there.
Played our game of Bingo