England take on San Marino at Wembley on Thursday night. The Euro 2016 qualifier is a fixture that struggles to get the pulse racing.
There is no doubt England will win the contest - over the four games in which they have met, England hold an aggregate score of 26-1. And if there's not much of a contest, there's not much point in watching. Or is there?
We at The Independent have devised a game of bingo, ensuring if you tune in for the 7.45pm kick-off you'll have something to keep you entertained - and awake - for the full 90 minutes.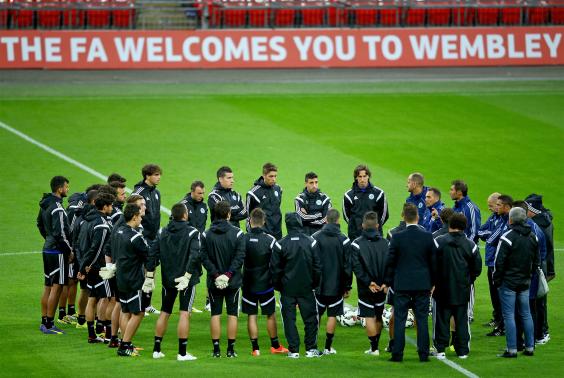 THE GAME
CLICK HERE FOR A PRINTABLE COPY OF THE INDEPENDENT'S BINGO AND SEE HOW MANY POINTS YOU CAN SCORE!
There are 12 bingo squares to cross out.
Prior to kick-off, where marked on the bingo card, you must insert your selections for certain events - such as time of first goal, first scorer etc or tick the provided options.
If/when the event happens, cross out the box.
Play alone, and see where it places you on our England fan ranking.
Play with friends - with the winner being the one with the most boxes crossed out.
Reuse content