San Marino are the worst team in international football – well at least the joint worst.
Along with Bhutan, Pierangelo Mazaroli's team are ranked 208 th and bottom of the Fifa World Rankings.
Since 1990, when they became a part of Fifa, San Marino have taken part in every qualification campaign for the World Cup and the European Championships and have failed to win a game.
Indeed they have only ever won one match, a 1-0 victory against fellow minnows Liechtenstein in a friendly in April 2004. In their history they have played 123 matches, with one win, three draws (Liechtenstein, Latvia and surprisingly Turkey) losing 119; those matches have yielded just 20 Sammarinese goals with 531 against.
San Marino, with a population of just over 30,000 people with 1,500 of those registered as footballers, is the second smallest country in Fifa and the smallest in Uefa – to put that into context Wembley holds 90,000 and the towns of Crawley, Chesterfield, Exeter, Cambridge and Scarborough each have more than 100,000 people living in them.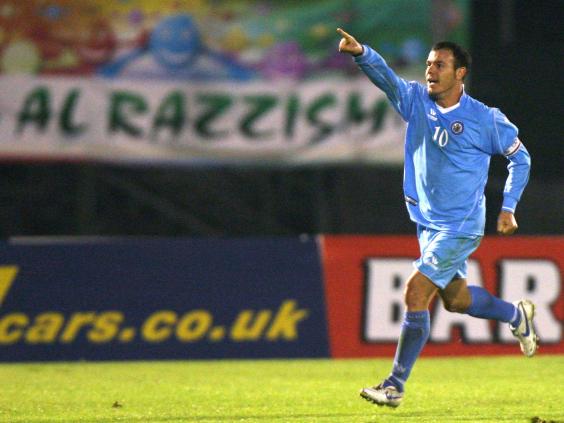 Famously they took the lead in Graham Taylor's last match as England manager in 1993 after just seven seconds; the Three Lions, who failed to qualify for the 1994 World Cup, went on to win the game 7-1 but the damage had been done.
Just two of the players in the current squad are professional, the rest have day jobs outside of football; their number includes accountants, students, factory workers, lawyers, office clerks, bar owners and retail workers.
Roy Hodgson's team put thirteen past Thursday night's opponents in their last two matches and the manager will be hoping for something similar from Wayne Rooney and Co.
Who are their main men?
Andy Selva
When speaking about the minnows, you have to start with their captain and star, Andy Selva. Now 38, the striker is the record goalscorer for San Marino with eight goals and scored the winner in the game against Liechtenstein – though his last international goal came in 2008. Selva has played his football in the heady heights of Serie B for Hellas Verona, where he scored eight goals between 2009 and 2011. He had retired from football in November last year, but made a comeback and also works coaching youngsters.
Aldo Simoncini
The 28-year-old stopper has previously been named the San Marino footballer of the year but also conceded 13 goals against Germany and holds the dubious record, along with twin Davide, of being the only set of twins to score an own goal in the same international game, against Sweden in 2010. Simoncini is the undoubted No 1 with 39 caps; he is also an accountant.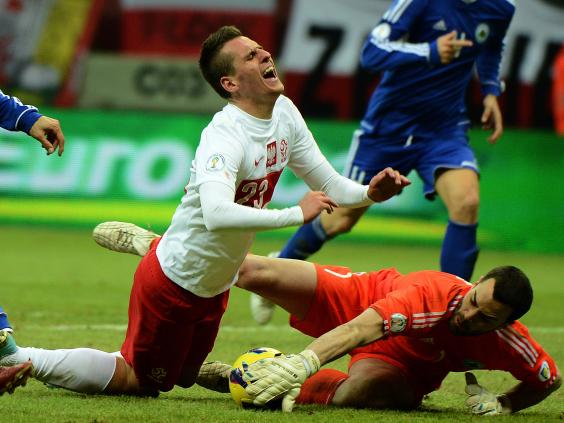 Mirko Pallazi
The defender will be tasked with marking whoever lines up on England's left but as the only professional in the backline – with Italian fourth division club Rimini – will be expected to hold down his flank.
Alessandro Della Valle
The centre-back became a national hero when he scored against Poland in a 5-1 home defeat in September last year, his header from a free-kick (already 5-0 down) was the first competitive goal the side had scored in five years. Known for his feisty nature he has tried, and failed, to wind Wayne Rooney up during the last two meetings. He also works in a ceramics shop.
Alex Gasperoni
The most experienced midfielder, the 30-year-old, who owns a company that fits lighting in farm buildings, was part of the Tre Penne side that beat Shirak FC of Armenia in the first qualifying round of last season's Champions League – the only win in the competition by a Sammarinese side to date.
Reuse content