In spring 2012, during the hiatus between being appointed England manager and taking up the reins, Roy Hodgson took time out from finishing the season with West Bromwich Albion to meet Wayne Rooney.
Hodgson revealed this week he was curious, even concerned, to find out what Rooney's attitude was to playing for his country. 
"I was interested in what am I going to meet?" he said. "Will it be someone who is burning to play? Or someone who will take it as' well, I'll do you a favour for a bit longer if it suits me'. I met the man who was burning to play, and that is the way he has been all along."
Against Slovenia at Wembley on Saturday Rooney will, barring injury, make his 100 appearance for England, 27 of them under Hodgson, six wearing the armband, the last four as permanent captain.
Estonia 0 England 1 player ratings
Estonia 0 England 1 player ratings
1/12 Joe Hart

Another quiet night for England's No 1. A spectator for the most part in Tallinn, though his distribution was wayward at times when required. 6/10

2/12 Calum Chambers

Often sloppy on the ball but matches like this will stand him in good stead for the future, especially when being played out of position. 5

3/12 Gary Cahill

Fast becoming Mr Dependable in England's backline. Always in the best position, and gave Estonia's forwards no chance during rare attacks. 8

4/12 Phil Jagielka

A slightly subdued performance but made up for that with a couple of well-timed challenges. Not over-worked but solid alongside Cahill. 5

5/12 Leighton Baines

Plenty of time and space to attack, with his passing as slick as his hairstyle. Rooney should have put away left-back's cross in the first half. 7

6/12 Jack Wilshere

Despite his starting position as the deep-lying midfielder, he constantly looked to set England on the attack. A couple of delightful through-balls. 9

7/12 Jordan Henderson

Steady from the Liverpool midfielder, with some great movement but the 24-year-old lacked incision with his final ball. Can do better. 6

8/12 Fabian Delph

Often found himself reverting to left-back as cover for the adventurous Baines who was always looking to get forward. Replaced after 61 minutes. 5

9/12 Adam Lallana

The attacking tip of Hodgson's diamond. Linked up well with Rooney, Henderson and Wilshere and made promising runs into dangerous areas. 6

10/12 Wayne Rooney

His celebration was one of pure relief after his missed chances began stacking up. Stepped up with fine free-kick when it mattered. 7

11/12 Danny Welbeck

Sluggish. The Arsenal man just could not get going at all in Tallinn. Heavy in the touch. Had to drop back to get any involvement in the game. 4

12/12 Best of the bench: Alex Oxlade-Chamberlain

His pace posed some problems as the clock wound down, and he came close to setting up Rooney for a late second which the captain couldn't finish. 6
During that time he has had, as Hodgson admitted, 'attracted the headlines' and 'had his fair share in terms of ups and down', but the England manager said he felt 'that had hardened him' and Rooney 'is in a very good place at the moment'.
"He has been a very good player over the past couple of years and since he has been made captain I think he has taken an even further step, both at Manchester United and with us. The big question is as one of the few seniors left in the team, absolutely guaranteed a place, the same at Manchester United, I worry the sense of responsibility is going to weigh him down.
"We do all we can, myself and the coaching staff, to make sure that will not happen with us, but when you take something seriously, it is all very well telling someone to 'leave your problems behind and don't worry about them', to 'get on with your life'; it is easy to say, but very hard to do sometimes.'
"He's really taken on this job as captain with enormous seriousness. He's studied and talked a lot with Steven Gerrard, because Steven was in a similar position really: he hadn't had a lot captaincy before I decided to make him captain, so Wayne had a lot of chats with him about what's needed. He talks a lot with [Hodgson's assistants] Gary [Neville] and Ray [Lewington], with regard to this video scouting and video analysis that we do, making certain everyone's buying into that. He spends a lot of time with the younger players. With me he's very good. If there's anything he thinks I should be made aware of, he makes me aware of it.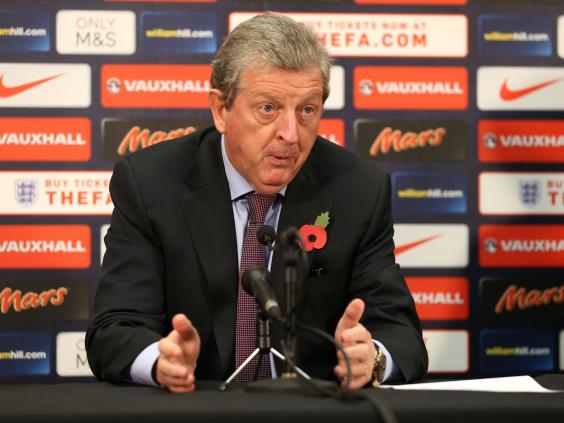 "Every time he gets on the field, he really does work hard. I mean, even when are not playing as well as I think we can play, it's very rare that I can look at him and think 'You're not working hard enough'. He may not always be playing to the highest level of his ability – like other players: we have our really good days and some days we play a little less well. Luckily up to now we've been winning so it's okay. But certainly, I would defy anyone to fault his work-rate, his desire."
Rooney was 29 last month and, said Hodgson, Peter Shilton's record of 125 England caps is within his grasp. "If we are generous and give him another five years, which is not beyond the bounds of possibility, he should beat Peter's record, but I'm not certain Wayne is a person who goes to bed at night dreaming of beating Bobby Charlton's goalscoring record, or Peter Shilton's number of caps. I believe he just wants to keep playing and do the best job he can for England for as long as possible. We'll all have to wait and see how long that is."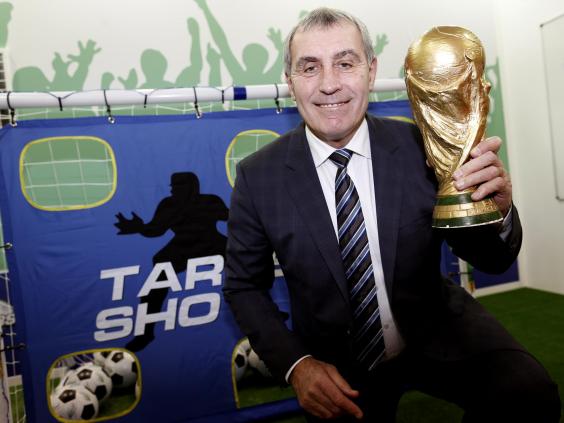 Eleven years after his England debut Rooney still comes in for criticism from people who seem to think he should be on a par with Lionel Messi or Cristiano Ronaldo. Hodgson clearly appreciates Rooney for who he is, which is a very good player, if not a truly great one, and a valuable asset for England. Not everyone sees it that way, but, as with Paul Scholes, one suspects many will once he's retired.
Reuse content