The route to the England squad has not been smooth for Nathaniel Clyne but at 23 the Southampton right-back is further proof for young English footballers that a degree of perseverance can work wonders.
He has replaced Glen Johnson in the squad for Saturday's European Championship qualifier against Slovenia and next week's friendly against Scotland, having been called up for the first time last month. Not a bad outcome for a young man once told he was too small to play for Arsenal.
Clyne has made the right-back spot at Southampton his own during their outstanding start to the season, and over the next week he should have his first senior cap. At St George's Park he reflected on a life that has taken him from Stockwell in south London, via Tottenham Hotspur and Crystal Place to a club second in the Premier League and a place in the national squad.
Last season he shared the right-back role with Calum Chambers, whose £16m move to Arsenal in the summer was sanctioned partly on the basis that Southampton regarded Clyne as their first choice. He was called up for the San Marino and Estonia qualifiers and was unfortunate that Roy Hodgson selected Chambers for both when it felt like an ideal starting place for Clyne.
"The manager [Hodgson] obviously thinks highly of me and I'm being credited for my performances from Southampton," Clyne said. "If you play well you get called up. I'm not that surprised I've kept Glen Johnson out of the squad. I feel like I'm playing really well, and if I get a chance to play I'll try and prove it."
He grew up on the Somerleyton estate between Brixton and Stockwell and is a graduate of the Afewee Academy, a not-for-profit organisation that tries to take young men from areas where organised crime is rife and give them a safe environment in which to play football. Sean Scannell, once of Palace, now at Huddersfield Town, is another old boy and there have been informal links with both Arsenal and Spurs.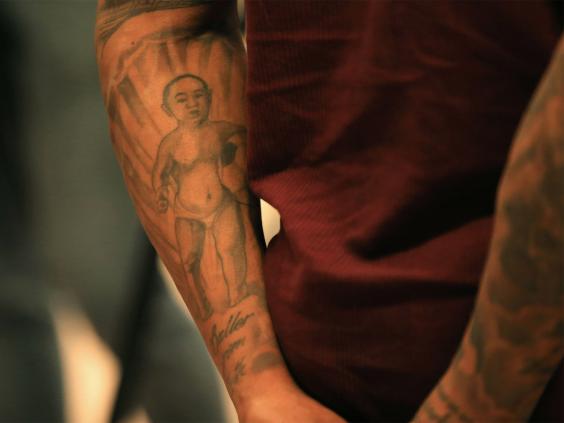 Clyne was regarded as too small by Arsenal and when the travelling to Spurs' Essex base became onerous he switched to his local club, Palace. He left for Southampton in 2012 when his contract expired, having already established himself by then in the England Under-21s. This season he has been part of the best defence in the Premier League, with Ronald Koeman's team conceding just five goals in 11 games.
"Our defensive record at Southampton is down to hard work on the training ground – everyone knows their position," he says. "And it's about hard work on the pitch as well. The attackers come back and help as well so there's a great togetherness in the team.
"When everyone was going [at Southampton] and we weren't getting any replacements in I feared the worse, but when we started getting players in during pre-season I felt much better. We've got a great team spirit and togetherness. The manager has done really well to bring good players in and knit us all together. We're playing good football and hopefully it will continue.
"That [Euro 2016] is my aim. That's what I'm going to keep pushing for. If I keep putting in performances and gaining experience like this it'll make me a better player, which hopefully will get me into that Euros squad."
He says he is good friends with Chambers, who may not be an England rival for long if he is moved back to his preferred role at centre-half. Taking the place of Johnson, with 54 caps, is no small matter.
Clyne has his life history tattooed on his left arm, now a standard feature for the modern player. There is Stockwell Tube station, various more recognisable London landmarks and a chubby baby with a ball under his arm which, he says, represents his destiny. We will know the trend has gone too far when Roy Hodgson has the Croydon skyline on his arm.
"I'm proud of where I'm from," Clyne says. "I grew up in Stockwell, which wasn't bad. I knew a lot of people and was quite popular, so when it comes to games now I have to give out a lot of tickets. When I was at the academy in Brixton they explained to me that I was really good, better than the other kids. That's when I realised I could be a professional."
Golden cap for Rooney before Slovenia game
Wayne Rooney will be presented with his 100th England cap by Sir Bobby Charlton before the Euro 2016 qualifier against Slovenia at Wembley on Saturday, a departure from protocol which usually dictates that players get the commemorative golden cap after their 100th game.
Previous recipients of the 100th caps – Steven Gerrard, Frank Lampard and Ashley Cole – have all waited until after their 100th appearance for the presentation. Speaking to BBC Five Live, Roy Hodgson said that Rooney's "turbulent" career had made him stronger.
Hodgson said: "He has had to suffer the slings and arrows because of the times when he has not been able to be the saviour of English football. Having built him up to a very high level they have worked very hard to knock him down again. That has given him an incredible strength."           
Sam Wallace
Reuse content