Roy Hodgson wants to hold clear the air talks with Brendan Rodgers after the pair's conflict took another twist on Thursday.
Hodgson and Rodgers have endured a strained relationship ever since the Liverpool manager accused the England boss of exacerbating Daniel Sturridge's thigh injury by mis-handling the striker's recovery from September's international against Norway.
The pair clashed again last month over another Liverpool star - Raheem Sterling.
Rodgers was annoyed with Hodgson for going public with the fact that Sterling asked to "sit out" England's Euro 2016 qualifier against Estonia.
"He (Sterling) said, 'I'm feeling tired, I'd rather sit this one out'," Hodgson told BBC Radio Five Live after the 1-0 win in Tallinn.
Estonia 0 England 1 player ratings
Estonia 0 England 1 player ratings
1/12 Joe Hart

Another quiet night for England's No 1. A spectator for the most part in Tallinn, though his distribution was wayward at times when required. 6/10

2/12 Calum Chambers

Often sloppy on the ball but matches like this will stand him in good stead for the future, especially when being played out of position. 5

3/12 Gary Cahill

Fast becoming Mr Dependable in England's backline. Always in the best position, and gave Estonia's forwards no chance during rare attacks. 8

4/12 Phil Jagielka

A slightly subdued performance but made up for that with a couple of well-timed challenges. Not over-worked but solid alongside Cahill. 5

5/12 Leighton Baines

Plenty of time and space to attack, with his passing as slick as his hairstyle. Rooney should have put away left-back's cross in the first half. 7

6/12 Jack Wilshere

Despite his starting position as the deep-lying midfielder, he constantly looked to set England on the attack. A couple of delightful through-balls. 9

7/12 Jordan Henderson

Steady from the Liverpool midfielder, with some great movement but the 24-year-old lacked incision with his final ball. Can do better. 6

8/12 Fabian Delph

Often found himself reverting to left-back as cover for the adventurous Baines who was always looking to get forward. Replaced after 61 minutes. 5

9/12 Adam Lallana

The attacking tip of Hodgson's diamond. Linked up well with Rooney, Henderson and Wilshere and made promising runs into dangerous areas. 6

10/12 Wayne Rooney

His celebration was one of pure relief after his missed chances began stacking up. Stepped up with fine free-kick when it mattered. 7

11/12 Danny Welbeck

Sluggish. The Arsenal man just could not get going at all in Tallinn. Heavy in the touch. Had to drop back to get any involvement in the game. 4

12/12 Best of the bench: Alex Oxlade-Chamberlain

His pace posed some problems as the clock wound down, and he came close to setting up Rooney for a late second which the captain couldn't finish. 6
Rodgers hit back shortly after, denying Sterling had said such a thing.
The Liverpool manager said in an interview with TalkSPORT: "It's grossly unfair how the kid has been put on the back pages for something he clearly did not say."
The saga took another bizarre turn on Thursday when Hodgson denied ever saying that Sterling had told him he did not want to take part in the game in Tallinn.
"I never said that Raheem said he was too tired to play," Hodgson said.
Video: Premier League preview 
"He did play. He came on and got us the free-kick which won the game.
"I said he said he was too tired before training and as a result I left him out of the team."
Regardless of what Hodgson did actually say, he was unhappy to hear Rodgers' version on national radio.
"In actual fact, Brendan is wrong to do that," Hodgson added.
"Unfortunately I have 30 witnesses to that extent and Brendan was not there.
"If that is all it is, he got the wrong end of the stick and I would be happy to put him right and I would be happy to talk to him about it."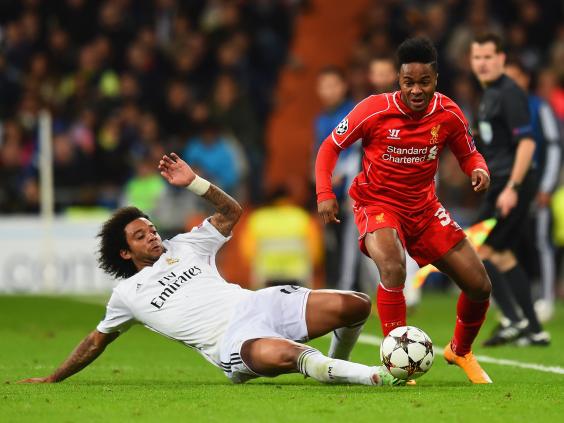 Hodgson insisted he enjoyed a "fine" relationship with Rodgers, but Press Association Sport understands the Liverpool manager has not picked up the phone to speak to Hodgson despite several attempts by the England boss.
The pair have exchanged texts, but Rodgers again did not return Hodgson's call when he rang him on Wednesday night to inform the Liverpool manager he had left Sturridge out of his squad for the upcoming double-header against Slovenia and Scotland to help him recover from injury.
"I left a message for him only last night. Basically it was to tell him that I understood Daniel Sturridge was not fit and there was no need to call me back," Hodgson added.
"It was just to let him know I understood Daniel Sturridge was not fit for these games, so in any questions I was going to get today then the answers I was going to give he would understand them and be happy with, hopefully."
The whole saga is a bit of a mess, particularly when Liverpool supply so many players to the national team these days.
The person Hodgson feels sorry for most is Sterling, who was criticised following the Estonia match.
"I feel very, very sad about that, about the way it blew up," Hodgson said.
"But as far as I'm concerned it's passed. Raheem and I are fine, I think my relationship with Brendan is fine, though some are disputing that, but I feel our relationship is fine."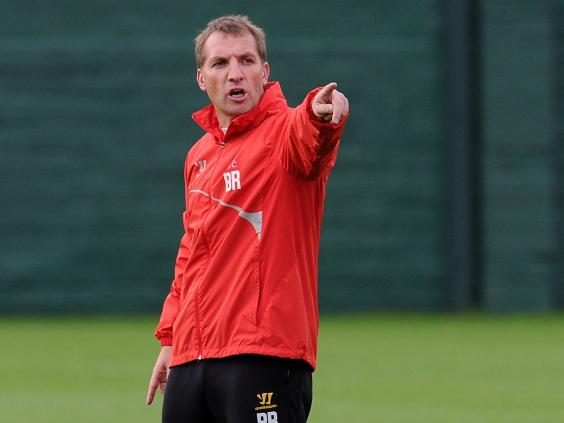 Hodgson is sure Sterling will be able to move on from the episode too.
"I think he will be stronger now," Hodgson said.
"It's part and parcel of being a top player today. If you break into the team at 19 and everyone immediately says: 'You are fantastic, you are a wonder player.' Unfortunately, it won't take too long before people start doubting it in some way over something that happened.
"He is strong, he's a strong character, very strong."
PA
Reuse content