Joe Hart has changed his approach to goalkeeping after a chastening summer for club and country. Hart had a disappointing Euro 2016, making high-profile mistakes against Wales and Iceland, before losing his place at Manchester City and being loaned out to Torino in Italy.
Hart is 29 years old but said on Monday that he is still constantly re-evaluating his game and trying to improve. After a European Championship of hyped-up behaviour but costly errors, Hart realised that he needed to calm down, and channel his passion better than he had done before. He has done that in Italy and, unsurprisingly, has recovered his best form.
"I am always trying to learn and adapt," Hart said. "Obviously Euro 2016 wasn't my finest hour. I needed to have a think about how I played and what I did, maybe change a few things. I spoke to the people that count, seeking advice."
That process included speaking to Gareth Southgate, and the suggestion was made that Hart needed to direct his mental energy so that he helped him to make better decisions, rather than worse ones. Southgate spoke with him about the importance of composure. Hart has taken that on board.
"I've got a lot of energy and a lot of passion," Hart said. "Arguably it could have been too much. There are different ways of channelling that. Being passionate and proud of your country is definitely a positive. But there's different way of channelling it. I've looked into that, and hopefully it will help. I am constantly trying to be the best I can be, and learning from things that didn't go too well is a way of doing that."
These should be the peak years of Hart's career, even having already won two Premier League titles and one FA Cup at Manchester City. But he has found himself at a team and in a league that he never expected, but which he is determined to make the most of. "I enjoy football either way," Hart said. "It was a situation, I just wasn't part of the team. You have to be able to deal with that."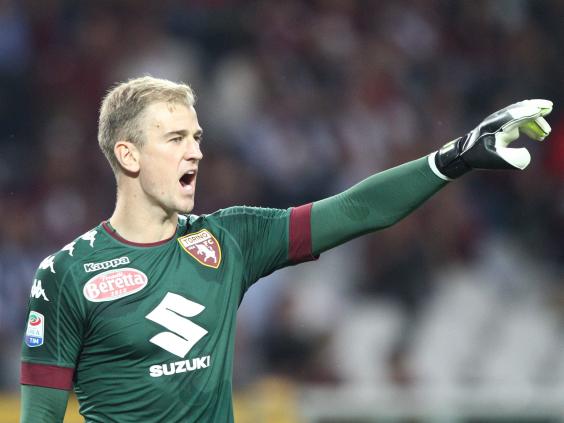 Now that Hart is at Torino, playing for Sinisa Mihajlovic, in seventh place in Serie A, he knows that he has a responsibility to deliver as one of their seniofr players. But he is enjoying it, after finding himself on the bench at City. "I need to be playing well," Hart said. "I'm at an age now where I've been playing football for long enough, and it's good to try and be as consistent as I possibly can. That's been my aim from day one. We all have ups and downs. I just want to try and stay at a good level, and keep having managers who pick me."
Hart has clearly already impressed the Torino fans, and a handful of youngsters came over from Turin to Wembley for England's 3-0 win over Scotland on Friday evening. Hart spoke about the "nice feeling" he had from them as well, as well as the affection he still has for Manchester City supporters.
Ultimately Hart does not know who he will be playing for next season – it is very hard to see how it would be City – but was relaxed and confident talking about his unsure future. Whatever happens to him he knows that he will be a better player for the experience of this year, from growing in response to his flaws.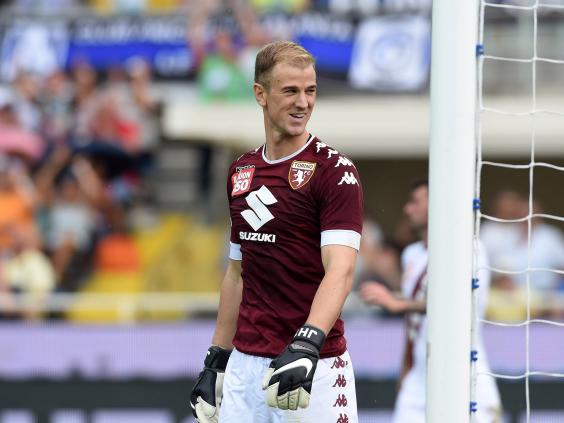 "I'm just enjoying my time in Torino," Hart said. "I've got two years on my [City] contract after this season. It's difficult to look too far ahead of that and, without passing the buck, it's not really my responsibility to think about. The City fans have always been fantastic to me and showed me a lot of support and it's a club I will always hold dear to my heart."
Hart has shown a bravery and an openness recently that not everyone knew he possessed. "I wanted to go abroad and try something new," he explained. "I look around and see in all our top teams in England, they've got players from everywhere, from absolutely all over. So I thought 'why not me, why can't I be that guy in the dressing room?' And I've enjoyed it."
Reuse content