Pictures of Xabi Alonso posing in lederhosen with a vat of beer at Munich's Oktoberfest might have been problematic for the younger Jack Wilshere. Not now. The cues that guide his behaviour are not of the lifestyle variety, rather entirely professional. What Alonso gets up to is pivotal for Wilshere, but only so far as it pertains to Bayern Munich and football.
Alonso has become Wilshere's professional obsession as he seeks to embrace the interchangeable midfield roles presently being developed in the new England order under Roy Hodgson. Wilshere was deployed at the base of the scrum against Switzerland, required to screen the back four as well as initiate attacks via the pass from deep. He returned to it in the second half against San Marino, revealing afterwards the influence Alonso enjoys in his education.
"I get the clips [of Alonso] through on my iPad," he explains. "They highlight key strengths. It's 20 to 25 minutes a clip. I've been watching a lot of him in the past couple of weeks.
"He broke the pass record in a game, 200 passes, that's ridiculous. From watching players like that you learn how clever and intelligent they are on the ball in that role.
"It comes back to being intelligent on the ball. Once you lose the ball it's 50 yards running back for the whole team, that's a long way. So it is important you use it intelligently. It is important to understand what happens if you lose the ball in dangerous positions. Higher up the pitch there are players around it who can win it back. I enjoy the role getting on the ball and using it, starting attacks."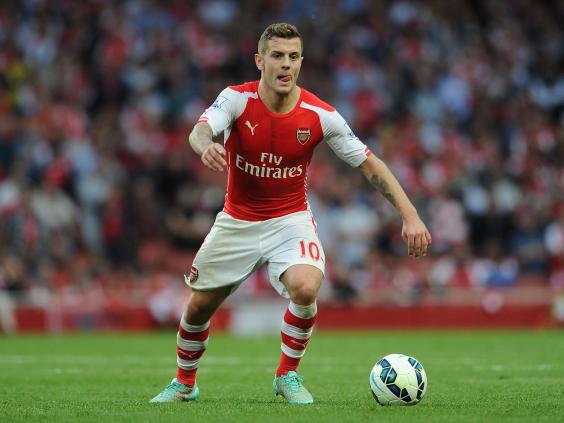 Technology and the footballer have a long acquaintance. In the days before PlayStation, video was the preferred way of soaking up the hours between engagements on trips abroad with club and country. These days, hand-held devices are superseding consoles as the tech indulgence of first resort.
The England coaching staff have been quick to embrace the development and integrate it into their work with the players. This involves team meetings in which digital analysis plays an increasing role, and players are invited to give their view.
"Even when I watch my own clips I learn," Wilshere says. "I think, 'Why am I doing that? I shouldn't be doing that.' Watching my own performance last night [against San Marino], it was better. It's a matter of learning, and the more you watch other players the more you learn."
Hodgson might not be everybody's idea of a nutty professor but he is quite the innovator on the quiet, enabling both coaches and players to communicate in open forums. "What we are trying to encourage in meetings is player participation," Hodgson says. "They are taking responsibility, which is what we want. We want ownership.
"We can't play for them. It doesn't matter how much knowledge a Mourinho, a Wenger, a Ferguson or myself might have. We don't play. They play, and we have to make certain they understand what we are trying to impart.
"The best way to do that is to get it back from them. It's not a question of me standing up and saying this and that, and them just sitting there. What measure have I got that they are getting the message? So we watch tapes, make certain points and ask them what they are thinking. The surprise to me is how quickly the players have bought into it."
We are too early into the post- World Cup, post-golden generation cycle to judge the impact of the new philosophical broom sweeping the England dressing room under Hodgson. The match against Estonia tonight is a step up from San Marino, but not by much. Yet listening to Wilshere, there is clear evidence that this is a group untainted by past failings and one that is developing a club culture in the international milieu.
"A lot of players in this group have come through the [Under-21s] together," Wilshere says. "Some were with the Under-16s. It is nice that we know each other really well. We are friends off the pitch, similar ages with similar interests.
"We have really worked on team spirit. You can see that on the pitch. We stick together win or lose. We are not worried about the poor [England] record. We just worry about what we can do. We want to put a run together. We have done that, starting with Swiss match."
At 22, Wilshere's role in the national team is becoming increasingly pivotal. He is maturing physically as well as mentally, helped no end by an injury-free start to the season. There is also a sense among the group that involvement with England represents a real opportunity to experience success.
"We have five players from Ars-enal, a lot from Liverpool, and the captain [Wayne Rooney] brings us all together," Wilshere says. "He wants that togetherness. We are really close. I have played with Jordan Henderson for a number of years now. He is a close mate of mine. To play with Steven Gerrard and Frank Lampard was a dream come true for me because I looked up to them as a kid, but we have moved on.
"People were asking were we ready before the Switzerland game. I think we are learning together as young players and improving as the games go on. For young players at the top level there is no better place to learn, and I think we will get better. "We don't have to worry about the past. The golden generation have stopped playing at international level. There is a chance to come in and write some history ourselves if you like. We are young and eager. We want to win something with England. We want to get through this qualification and really do something."
P W D L F A Pts
England 2 2 0 0 7 0 6
Lithuania 2 2 0 0 3 0 6
Estonia 2 1 0 1 1 1 3
Slovenia 2 1 0 1 1 1 3
Switzerland 2 0 0 2 0 3 0
San Marino 2 0 0 2 0 7 0
Fixtures: Today: Estonia (a). 15 Nov: Slovenia (h) 27 Mar 2015: Lithuania (h). 14 June: Slovenia (a). 5 Sept: San Marino (a). 8 Sept: Switzerland (h). 9 Oct: Estonia (h). 12 Oct: Lithuania (a).
Group E
Reuse content