Roy Hodgson has warned that England must not place  too much pressure on Harry Kane as this season's breakthrough young talent edges closer to a debut for his country against Lithuania in Friday's Euro 2016 qualifier at Wembley.
The England manager said in a radio interview last night that he would give no guarantees that Kane would start, after being photographed with a written training ground team-shape that paired the Tottenham striker with Wayne Rooney. He also warned that there would be withdrawals from the squad ahead of Tuesday's friendly against Italy in Turin, where England would be forced to field a weaker team.
On Kane, Hodgson said that the English public, as well as the media, should not make "big statements" about a player who has only been a first-team regular at Spurs since November. "I am a bit more circumspect, I think it is fantastic what he has done. I think it is very tough for a young player to come into a top team like Tottenham with the demands and expectations that a team like Tottenham bring with it.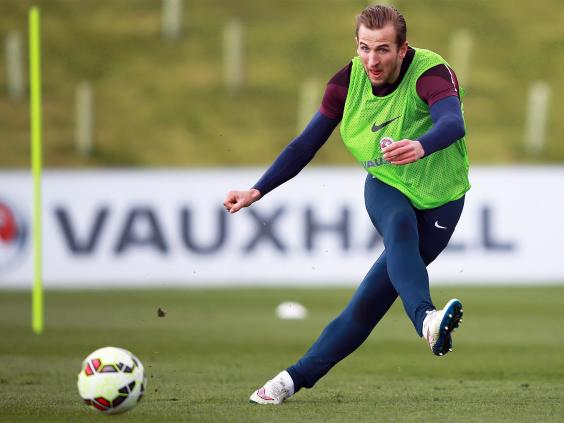 "To shoulder aside people like [Emmanuel] Adebayor and [Roberto] Soldado and make the place your own, and then not just to play well and keep your place but score a lot of goals – that is some achievement. But I do really hope people won't, and when I say people I don't mean the mass media because that's their job, I am talking about people in general.
"They will have a more reasonable approach and say: 'Let's give this guy a chance, he is going to have some good and bad games and, hopefully, he will have 10 or 12 years in the Premiership and England matches in front of him. Let's not build him up to be the best thing we have ever had or a flop on the basis of a month or two or a couple of games or so.' Give the lad a chance but potentially very, very interesting, I am delighted for him and if he gets his chance to play in these games I am sure he won't let anyone down."
Hodgson has already lost four of his original picks from the squad to injury and he warned that there would be more withdrawals before the players fly to Turin on Monday. He told TalkSport: "Already there are one or two that I know won't be able to join us against Italy because of the current problems that they are dealing with, so I fear on this occasion it won't be as strong a team as I would have liked to put out.
"In England, unfortunately, you are always judged harshly and you are in the spotlight because with England cricket, England football, England rugby everyone wants England to do well and believe we can do well. So we accept that but as far as I am concerned it's still the qualifiers I put  at the top of my list of priorities, although Italy are a stronger team on paper than Lithuania."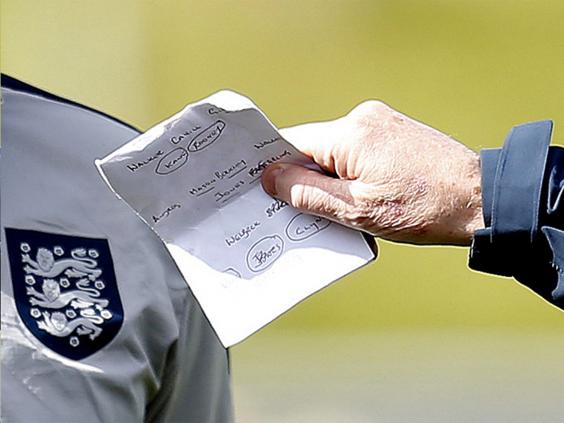 Hodgson also railed against what he described as "espionage" – the photographing of his handwritten team outline that included Rooney and Kane paired together. He has become sensitive about the leaking of his plans, especially after the details of a post-match debrief in Miami last June were made public. "I hope they are not going to come and blame me if I don't start with Kane and Rooney and say, 'We had it on your piece of paper'," he said, "because they shouldn't be looking at it in the first place.
"The fact is that piece of paper is a piece of paper we take out to training because we have to select teams," Hodgson added.
Reuse content