The news that Wembley will host the semi-finals and final of the 2020 European Championship was certainly a boost for a country that has had little to shout about for – say – 48 years, but perhaps a trip to North London in six years' time isn't what you're looking for to fulfil your football fix.
Well, lucky for you, Uefa president Michel Platini had the same idea, and rather spend four weeks of the summer across the channel, Euro 2020 will be spread out across 13 different countries in Europe. In a first of its kind, the European Championships will visit the likes of Ireland, Spain, Denmark and even Azerbaijan.
So maybe you'll be off to sunny Bilbao, or fancy a weekend away in the colder climate of St Petersburg, we'll help you decide which city trip will be the best for you.
Dublin, Ireland
A favourite weekend getaway for many, the Aviva Stadium will play host to three group matches as well as a last-16 tie. Added to the fact that the Republic of Ireland have a realistic chance of qualifying for the tournament with the expansion to 24 teams coming in for the 2016 tournament, a trip to the Irish capital would certainly be one to remember.
Good point: Easy to get to via flight or ferry, Dublin would take minimal organisation and you know what you're going get – namely a lot of alcohol and memories you won't want to forget.
Bad point: It's not cheap in Dublin, and you can now expect to shell out nearly £5 for a pint of Guinness (in some places a lot more).
Euro 2020 - the stadiums
Euro 2020 - the stadiums
1/13 London

Wembley Stadium

Getty Images

2/13 Munich

Allianz Arena

3/13 Baku

Bakı Olimpiya Stadionu

4/13 St Petersburg

New Zenit Stadium

5/13 Rome

Stadio Olimpico

6/13 Copenhagen

Parken Stadion

7/13 Bucharest

Arena Nationala

8/13 Amsterdam

Amsterdam Arena

9/13 Dublin

Aviva Stadium

10/13 Bilbao

San Mames Barria

11/13 Budapest

Uj Puskas Ferenc Stadion

12/13 Glasgow

Hampden Park

13/13 Brussels

New stadium to be built
Amsterdam, Netherlands
Maybe one for a group of 'lads' going away for a few days. The relaxed yet bustling city of Amsterdam is famous for tulips, bicycles and some things you may not expect to find upon these shores. However, the football scene in the Netherlands is one fiercely supported, and in a city than can boast the name of Ajax as their heart and joy you know the matches are going to full of passion, determination and Total Football. With the Netherlands predicted to be one of the favourites heading into the tournament, Amsterdam is certainly going to be rocking.
Good point: It's Amsterdam!
Bad point: In the middle of summer, Amsterdam is going to be full of stag and hen parties, groups that are there to do nothing other than explore the drug and red light district scene, and that aren't going to have a clue what's going on in the football world.
Baku, Azerbaijan
If an adventure is what you're after, look no further than Baku. Think of Azerbaijan and you might think of run-down, sandy towns that are nowhere near fit to stage a major international tournament. Thankfully, you couldn't be further from the truth. Baku is due to stage the first European Games next year, a culmination of a number of sporting events not too dissimilar to the Olympics. The city itself is full of art and architecture that is certainly worth a visit, while the famed Martyrs' Alley and the sculpture of super-spy Richard Sorge will give you a brief insight into the history of Baku.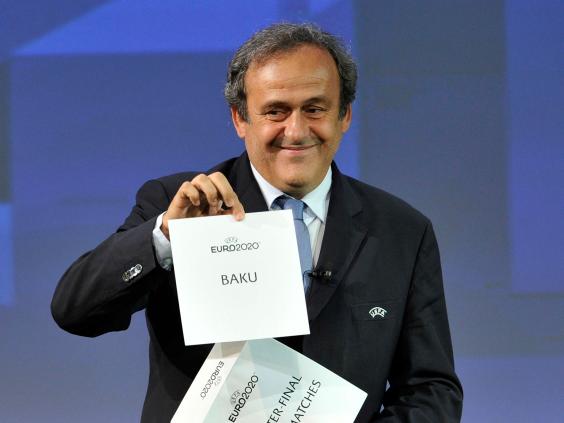 Good point:

You won't be disappointed by the local cuisine, with barbequed meat the order of the day – and the day after that, and the day after that, and so on. A trip to the local brewery is also a must, given their motto is "The Home of Good Beer."
Bad point: A flight to Baku will take just short of six hours direct – over 10 hours with a stop-off – and they won't come cheap. If you're heading out there for the tournament, you'll have to put the work in beforehand as the area is relatively unknown to most British residents.
Bucharest, Romania
While the national team of Bucharest may no longer be on the same level as they reached at the 1998 World Cup finals, a trip to Bucharest would not be one to dismiss. Despite having a not-so-glamorous past, the city is full of parks and beautiful buildings that are definitely worth a visit. The local team, Steaua Bucharest, is fiercely supported, so while they may not the biggest team on the football radar, you'll find yourself in good company.
Good point: If it's a cost efficient trip you're after, look no further. Take a ride out on the lake in the Parcul Herăstrău lake for just £1 were you can enjoy a picnic and a few beers on the water. Oh, and by the way, the city is known for its fine taste in beer.
Bad point: Romanians tend to speak down of Bucharest and the people that inhabit it. It's a strange one given that the local crowd is a very accommodating one, but don't be surprised in strangers apologise for the actions of others.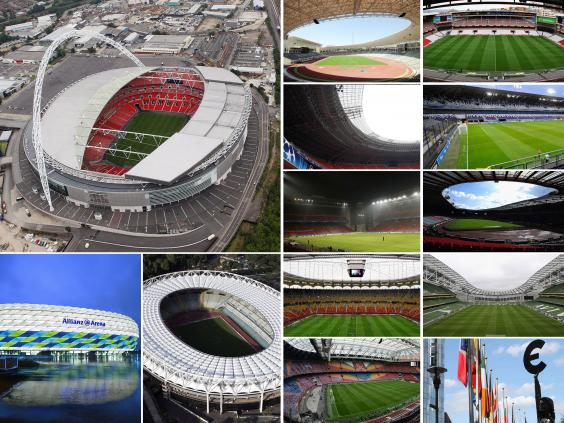 Budapest, Hungary
Perhaps famous on a sporting front for holding the Hungarian Grand Prix, Budapest will get another chance to shine when it hosts part of the 2020 European Championship. The city is nothing short of beautiful, with the skyline dominated by historically crafted buildings that are a delight to observe. The city is not known for its football, but you never know, Budapest might surprise you.
Good point: Goulash, and lots of it. The local cuisine should always be given a run out, and none more than the famed Goulash of Hungary. There is also not one but two Michelin star restaurants that you can visit. For those of you with a bit of free time on your hands, you can hang around for a couple of weeks after the tournament and catch the F1 in the same city.
Bad point: The local businesses aren't too keen on tourists at the best of times, let-alone when a major international tournament is coming to their doorstep. You might need to persuade one or two of the locals to get what you're after, but that's all part of the experience, right?
Reuse content