One of the greatest pressures, Gareth Southgate said on Saturday, of coping with playing for England in a high-profile tournament – perhaps the greatest of them all – is dealing with the fall-out when things go wrong. And, of course, he should know.
The youngest player in his England Under-21s squad at the European Championships in the Czech Republic was born the same year that Southgate missed that fateful penalty at Euro '96, a moment in his career that he says he still gets abuse about almost 20 years on.
More pertinently over the last two days he has sought to keep the pressure off his players after their first-game defeat by Portugal.
It is all part of modern management, and Southgate came to the Czech Republic with a plan for all eventualities. Top of the list is how to beat Sweden in Olomouc this evening, a game that England cannot afford to lose if they are to reach the final in Prague. The Swedes won their first game 2-1 against Italy and play a direct, old-school English style based around a 4-4-2 formation, getting the ball forward quickly and winning the knockdowns.
But away from England's training ground, just yards from the Andruv Stadium in the city of Olomouc, the test has been keeping the players calm. There was a crazy golf tournament on Friday. Families and friends have been welcome and the players were given time to spend with parents and partners on Saturday morning. They have also been told to limit their exposure to Twitter and other social media where the criticism is less constructive.
"I just think it's easy to have a pop at somebody today because in the old days you had to think about it, write a letter, stick it in an envelope and then decide, 'Am I really going to walk down to the post-box and post this?' Now it is just: press the button, gone. I am sure a lot of people that send stuff, if I was sat with them they'd probably not say it, or at least think it through."
He added: "In the build-up to the first game, when we talked about what could affect how you play, [criticism] is one of the first things that comes up. You are better to talk about it and have it on the table than to avoid it. I suppose we have to prepare the players for what that is going to look like when they go into the senior team.
"As staff we have got to recognise that they [the players] are still learning, they're still at a development stage. Not all of them have been  exposed to that at first-team level with their clubs, or if they have, maybe not at the high-profile clubs where the pressure is greater."
Such are the challenges of managing a squad of young men in 2015, one in which all – apart from John Stones – are active on Twitter. The old problems do not go away either, and chief among those will be finding a way to beat Sweden. Against Portugal, England's midfield of James Ward-Prowse and Nathaniel Chalobah struggled to pass through the high Portuguese press and the team's commitment to passing football suffered as a result.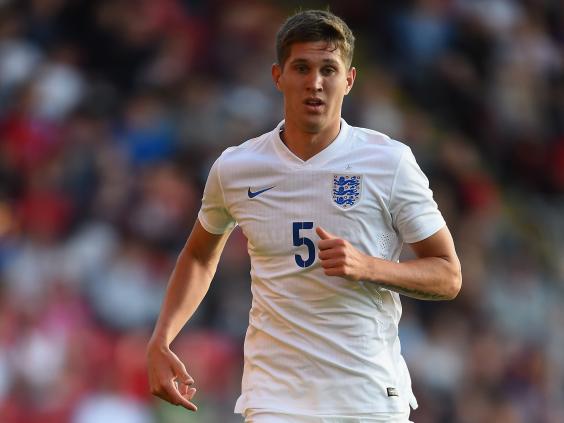 The "England DNA" plan pioneered by Dan Ashworth, the FA technical director who is here in Olomouc, requires all the junior teams to play a style of passing football. Within reason, of course, but certainly there is no question of England going toe-to-toe with Sweden's direct style – not that they have the players for it.
"It's an interesting balance  because at the moment obviously we're being judged as a first team but yet we're committed to playing a certain way though our junior teams," said Southgate.
"Watching Sweden and Portugal, they didn't hesitate to go long. I don't say we're under pressure but there's a requirement to play a certain way and develop players and win at the moment. So getting that balance is interesting but we are committed to doing that.
"I think that's the right thing for the individual players because if we just kick then how do we ever know if Chalobah, [Tom] Carroll, Ward-Prowse, [Will] Hughes can use the ball in tight areas and progress  as individuals? So we have to stick with that."
Southgate expects his midfield to out-number Sweden and, rather than get behind them, find the spaces in front of the Swedish defence to create chances. There will be two changes to the team that started on Thursday, which was always the  intention, Southgate said, with three games in the space of seven days. Wolves striker Benik Afobe has joined the squad now as a replacement for the injured Saido Berahino.
"It's about keeping their nerve," Southgate said. "Will the game be won in 20 minutes? Probably not. It's very much that calmness that they're going to need on the field. But there's no reason for me to  believe they can't do that."
The new style matters, of course, but the level of criticism that follows any tournament elimination remains, unfortunately for these young men, exactly the same.
Reuse content