It will be an emotional night at Oakwell this evening for John Stones. Everton's young defender will play for England Under-21s in their friendly against Belarus on the ground where his career began.
Stones played for Barnsley, his hometown club, in the Championship before Everton bought him two and a half years ago. Since then he has settled perfectly into the Premier League, made his full England debut and even travelled to Florida with the England squad before last summer's World Cup in Brazil.
This summer he is back with the Under-21s, heading to the Czech Republic next week for the European Championship and is delighted to continue his preparation at the ground where he learnt so much.
"Thursday will be a great night for me to go back there," Stones said this week, remembering the ground where he made his league debut as a gangly 17-year-old. "I have good memories there, playing under Keith Hill. The games you play in the early stages of your career make you who you are."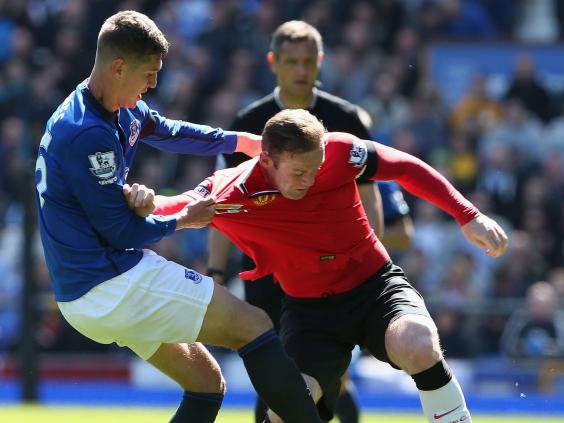 If Stones was made at Barnsley, he has continued to grow since, under the tutelage of David Moyes and Roberto Martinez at Goodison Park, as well as the coaching of David Unsworth and Duncan Ferguson. Unsworth takes the Under-21 team at Everton but he has taken special interest in Stones, giving him specific advice after every match. "He sits in the stand and watches every game so when I come in the day after, Unsy has always got a word for me," Stones said. "It may be about something positionally, he spots it if I'm marking the wrong side. It's great for me tactically and technically."
That development has seen Stones find his voice as a composed, ball-playing centre-back who has earned comparisons with a young Rio Ferdinand. Gareth Southgate, the England Under-21 coach, who knows something about playing at centre-back, points to Stones' ease in possession. "They are all individuals but Rio had that comfort on the ball and the ability to turn out and start again," Southgate said. "To step into midfield and use the ball intelligently. I suppose Rio went through similar processes of learning to be a better, stronger defender. We want to keep seeing that with John."
Stones is confident in his own abilities and accepts the comparison as a challenge. "I used to watch Rio play, loved the way he came out with the ball," he said. "Speaking to the [senior] lads when we were just watching a game in the hotel, they used to say how good he was at doing that. I'd love to create this image of me doing what Rio did. But I also want to be known as a great defender who can keep clean sheets."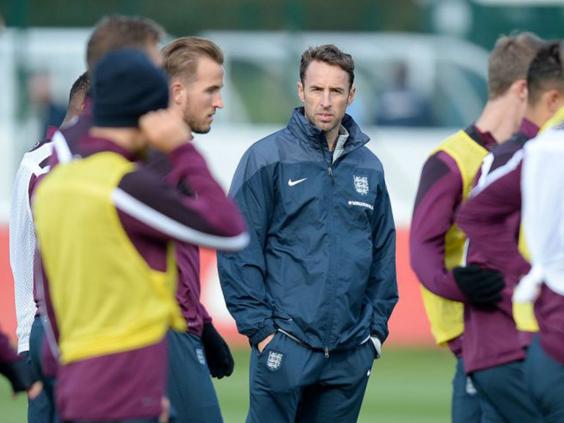 Martinez and Southgate have spotted Stones' ability to start attacks and hope to build their teams around that talent. "I've always been taught to bring the ball out and play from the back," he said. "Roberto at Everton has taught me to do that and the gaffer here as well is 100 per cent behind me. That's what I want to do. That's the way the game is going."
Stones already seems a star of the future, and while he did not make the final squad for the World Cup – he still has his suit though – he will surely go to Euro 2016 unless injuries stop him. This month's  Under-21 Championship is the perfect platform. "He has had a feel that there is something bigger out there," Southgate said, "so this will be a stage he will look forward to."
Reuse content