Fifa have apologised after the video used to launch the 2018 World Cup logo showed a map of Russia that included the disputed peninsula of Crimea within their boundaries.
The governing body launched the logo, which was criticised for its design, on Tuesday as they beamed a large version on to the Bolshoi Theatre in Moscow, where Fifa president Sepp Blatter was in attendance.
However, they soon found themselves in trouble when the video showed Crimea as part of Russia. Crimea was annexed by Russia a few months ago despite heavy opposition from the western world, and both the Ukrainian government and the majority of those internationally still regard the peninsula as part of Ukraine.
The video was commissioned by the Russia's World Cup organising committee with a "local creative agency" supplying the content, but it has since been edited in order to remove the "short sequence in question", Fifa confirmed.
The entire video has been removed from Fifa's YouTube channel with a new, edited version uploaded in its place which excludes the segment that showed the map, which lasted approximately two-seconds.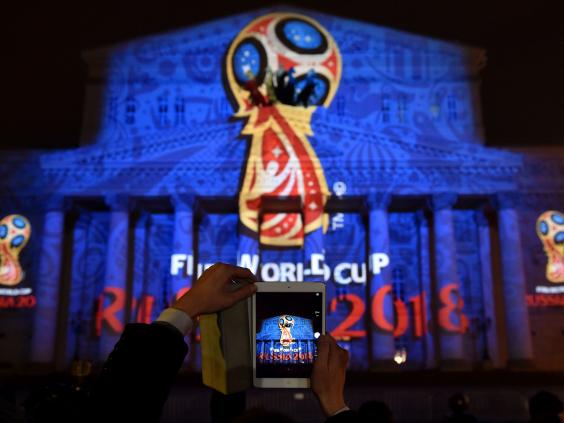 Fifa had already attempted to spice up the revealing of the new logo by having it unveiled by cosmonauts on a Russian Space Station on national TV, before using a light show to screen the video on the theatre.
The error comes after users on social media criticised the logo for resembling Roger, the alien from US TV animation American Dad, while other suggested it was exactly the same as the one used in Brazil except the colours were changed to reflect the Russian national flag.
Reuse content