Somewhere, in a mescaline-fuelled afterlife, Hunter S Thompson is watching Fifa's finest being shaken down by the Feds, and cackling at the enduring truth of his observation that "when the going gets weird, the weird turn pro".
The father of Gonzo journalism, a student of the surreal, would see the symmetry in the 79-year-old former president of the World Society of Friends of Suspenders, a campaign group dedicated to women wearing stockings, being romantically linked to Cristiano Ronaldo's former girlfriend.
Since Sepp Blatter's improbably tangled love life also included marriage to a dolphin trainer, he is a fitting choice as central character in football's theatre of the absurd. The supporting cast, and the storylines which are spiralling out of control as he faces FBI investigation, are no less ridiculous.
Chuck Blazer, the US Justice Department's principal informer, habitually conducted dubious business deals from the edge of his bed, wearing only boxer shorts and a tent-like Ralph Lauren polo shirt. He weighed 32 stone, required a fleet of mobility scooters to trundle around Manhattan, and spent $6,000 (£4,000) a month on a luxury apartment for his cats.
Vladimir Putin high-fived him after noting his supposed likeness to Karl Marx and sent him hunting shots, featuring a prone polar bear, to post on a blog which charted his acquaintance with global glitterati from Nelson Mandela to Prince William.
Contenders to replace Sepp Blatter as Fifa president
Contenders to replace Sepp Blatter as Fifa president
1/6 Michel Platini

Current president of Uefa. Voted for the Qatar World Cup, which makes position somewhat difficult. Asked Blatter to resign before elections.

Getty Images

2/6 Prince Ali Al-Hussein

The Jordanian was the only contender against Blatter when the elections took place. Managed to pick up 73 votes from the Fifa executive committee to Blatter's 133. Has already confirmed he will stand again.

PA

3/6 David Gill

The former Manchester United chief executive refused to take up his place on the Uefa executive committee after Blatter's re-election. 'My professional reputation is critical to me and I simply do not see how there will be change for the good of world football while Mr Blatter remains in post,' he said at the time.

Reuters

4/6 Luis Figo

Former Real Madrid and Barcelona player announced himself as a candidate for the most recent election but pulled out in protest at how it was being run, saying the process was 'anything but an election'.

AFP/Getty Images

5/6 Jerome Champagne

Also announced himself as president contender but failed to gain the minimum five nominations required. The Frenchman is a former Fifa deputy general secretary and has been a fierce critic of Uefa.

GETTY IMAGES

6/6 Michael van Praag

Dutch FA president was also a contender for president before pulling out in order not to split support between himself and Price Ali.

GETTY IMAGES
Jack Warner, his comrade in arms, had a demand for a $7 million (£4.6m) bribe allegedly turned down on the advice of the head of Egypt's secret service. The South African government is tying itself in knots attempting to explain another $10m which found its way into an account linked to him.
Fifa blamed their Argentinian former finance-committee chairman, Julio Grondona, who conveniently died last year. Grondona's associate Nicolas Leoz, a Robin Hood figure responsible for funding hospitals and church-run schools, is fighting extradition to the US from Paraguay after being accused of involvement in a $110m bribe scandal.
A copy of a legal agreement, revealed on Friday night, confirmed Fifa's secret offer of a £3.6m "inducement" to the FA of Ireland, in the form of a non-refundable loan for a stadium which was never built. This appears to compromise the FAI's chief executive, John Delaney, whose gaffes include being filmed in a pub singing songs eulogising IRA hunger strikers.
The world is becoming so anaesthetised to bizarre behaviour that the Germans supposedly securing rocket-propelled grenades for the Saudis in return for their vote to host the 2006 World Cup seems almost mundane. Fifa's story, already stranger than fiction, has more twists to come.
Blatter has retreated into a twilight world in which he is a reformer, and resignation is merely a negotiating ploy. The delusion is so institutionalised that Fifa's future is surely untenable without the introduction of an independent administrative team.
Should the FBI regard Fifa as a Rico enterprise (the acronym stands for Racketeering Influenced Corrupt Organisation), US companies are unlikely to be permitted to remain as sponsors. The precedent set by cricket's Allan Stanford fraud case suggests a receiver, appointed by a federal court, could control Fifa's bank accounts.
Who fills the vacuum? New alliances are being formed around former Blatter protégés, such as Michel Platini and Kuwait's Sheikh Ahmad Al-Fahad Al-Sabah, with greater subtlety than that shown by the FA's combative, yet emotionally incontinent, chairman Greg Dyke.
South Korea's Chung Mong-Joon, who accused Blatter of misusing funds for a decade before being voted off Fifa's executive committee in 2011, is gaining credibility as an untainted candidate. The sixth son of Chung Ju-Yung, a peasant farmer who formed the Hyundai conglomerate after  the Korean war, he is renowned for  his probity.
His pivotal role in securing the 2002 World Cup for Korea and Japan led to an invitation to a private breakfast at the Dorchester, where my place setting included an inlaid walnut canteen of antique cutlery. It was intended as a gift, a cultural mark of respect, and he was mortified when it was rejected, because he did not wish to cause offence.
Others, we knew, were happy to take what they could.
Wiggins the Samurai
Sport is so often defined by images of self-sacrifice. The most memorable, from personal experience, involved Bradley Wiggins, in the privacy of an optimal fitness test in a white-walled laboratory in Manchester.
He rode himself to the edge of consciousness on a stationary bike, from which he had to be helped. He was glassy eyed, physically ill, and his pale skin appeared to have the consistency of parchment. The sports scientists for whom he was a guinea pig were in awe of him.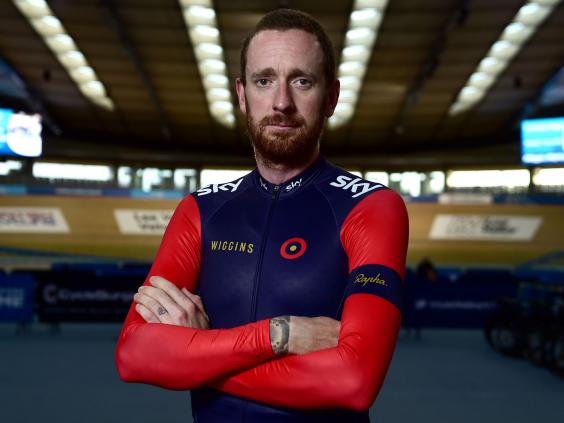 Expect similar emotions from a fevered capacity crowd at London's Olympic Velodrome this evening, when Wiggins is likely to make another defining statement in a storied career by smashing one of the most arcane, but evocative, records in the book.
Breaking cycling's hour record involves barely conceivable mental and physical strength, aligned to technical precision and technological innovation. He will suffer grievously, especially in the last 10 minutes or so, but has a Samurai's sense of duty.
His bike, an aerodynamic product of the car industry, will complete around 220 laps of the track. Yet it is the man who matters, because of the apparent pointlessness of the exercise. In a world laden with superficiality, he has substance.
Collins' true worth
Rugby union is in danger of losing sight of itself, with England's replica World Cup shirts going on sale this week at an extortionate £120. Perhaps it should reflect on the qualities embodied by Jerry Collins, whose tragically short life ended in a car crash on Friday.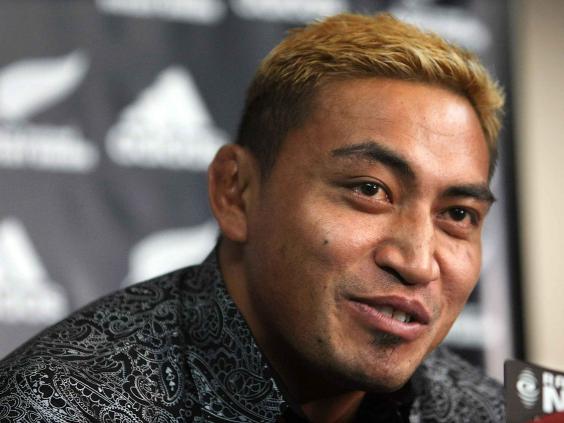 The All Black icon was one of the most physically punishing players of his generation, a star with such humility he willingly turned out for Barnstaple Seconds, and wore their socks when he represented the Barbarians against the Springboks at Twickenham. He understood the true worth of his game.
Reuse content