Former Fifa president candidate Lennart Johansson has claimed Sepp Blatter would have known about the $10m "bribe" paid from a Fifa account to one controlled by disgraced former vice-president Jack Warner to secure votes for South Africa to host the 2010 World Cup.
Blatter resigned from his role as Fifa president on Tuesday in a stunning turn of events having won a fifth term at the Fifa Congress just four days earlier. The on-going investigation into racketeering and widespread corruption, led by the FBI and Swiss prosecutors, is believed to have been behind Blatter's shock decision to step down.
Football Association chairman Greg Dyke claimed this week that he expects Blatter to be arrested and forced out of Fifa within "a couple of months" after watching him resign, with Blatter currently set to remain in charge of world football until his successor is elected – which will come no sooner than December and possibly as late as March 2016.
Contenders to replace Sepp Blatter as Fifa president
Contenders to replace Sepp Blatter as Fifa president
1/6 Michel Platini

Current president of Uefa. Voted for the Qatar World Cup, which makes position somewhat difficult. Asked Blatter to resign before elections.

Getty Images

2/6 Prince Ali Al-Hussein

The Jordanian was the only contender against Blatter when the elections took place. Managed to pick up 73 votes from the Fifa executive committee to Blatter's 133. Has already confirmed he will stand again.

PA

3/6 David Gill

The former Manchester United chief executive refused to take up his place on the Uefa executive committee after Blatter's re-election. 'My professional reputation is critical to me and I simply do not see how there will be change for the good of world football while Mr Blatter remains in post,' he said at the time.

Reuters

4/6 Luis Figo

Former Real Madrid and Barcelona player announced himself as a candidate for the most recent election but pulled out in protest at how it was being run, saying the process was 'anything but an election'.

AFP/Getty Images

5/6 Jerome Champagne

Also announced himself as president contender but failed to gain the minimum five nominations required. The Frenchman is a former Fifa deputy general secretary and has been a fierce critic of Uefa.

GETTY IMAGES

6/6 Michael van Praag

Dutch FA president was also a contender for president before pulling out in order not to split support between himself and Price Ali.

GETTY IMAGES
But Johansson, the former Uefa president who ran against Blatter for the Fifa presidency in 1998 when the Swiss won his first election, said on Friday that Blatter must have known about a $10m payment that was sent from a Fifa account to one in Warner's control.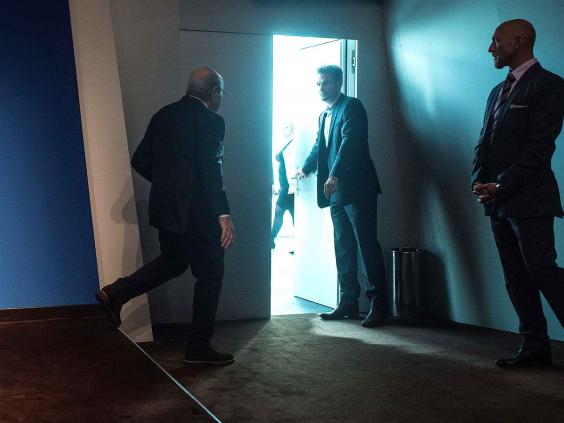 "I think that he must go immediately," Johansson said in Berlin ahead of tonight's Champions League final between Barcelona and Juventus. "I think the investigation has told him they will find out exactly what was done and by whom.
"The general secretary [Jerome Valcke] was sending away millions of dollars to America and then Blatter claims that he didn't know. He knows everything that's going on so don't believe that.
"The cash out [was] so much money and he who keeps everything under such tight control should know about it, this is nonsense."
Johansson added: "I fought him for 20 years and then he bluffed me in '98 and everyone knows how. I was not very optimistic on that as he's very intelligent and he knows his market."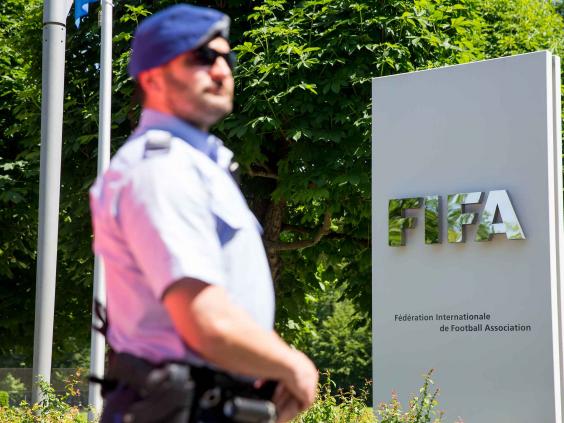 Warner is currently on Interpol's Most Wanted list after they issued an arrest warrant for the former Fifa vice-president, who was forced out of the world governing body in 2011 amid mass allegations of corruption.
Former Fifa Executive Member Chuck Blazer, who worked for many years as Warner's deputy, testified in court that the $10m payment was a bribe from South African officials to host the 2010 World Cup.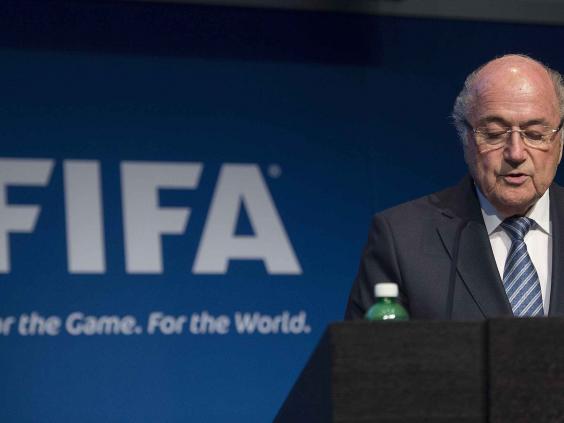 The FBI is investigating Blatter as part of the probe into alleged widespread corruption which has resulted in the arrest of 18 current of former Fifa members, although Blatter has insisted that the high-ranking official who signed off the payment was not him.
Valcke is also believed to be under investigation by the FBI, with a letter sent from former South African Football Association president Molefi Oliphant addressed to Valcke to confirm the payment of $10m to Warner's account being published last week. Valcke has strongly denied all allegations of wrongdoing.
Reuse content