Europe's footballing nations will meet on Friday to discuss the nuclear option of splitting from Fifa and holding a breakaway World Cup in 2018, in an effort to force Sepp Blatter out of the presidency of the world game's governing body.
The plan to boycott the tournament which is due to be held in Russia – revealed to The Independent by the leading Uefa official behind it – would involve European teams and some invited South American countries breaking away from the official tournament, fatally undermining it in the eyes of the fans and sponsors.
It comes as the aftershocks of Mr Blatter's re-election as head of Fifa on Friday continue to reverberate. Last night, a judge in Paraguay placed Nicolas Leoz, 86, a former head of the South American Football Confederation, under house arrest. He is one of the indicted Fifa officials and had been accused of asking for a knighthood in return for supporting England's bid to host the 2018 World Cup.
FA chairman Greg Dyke told Channel 4 News that it was by no means certain the 2022 World Cup would be held in Qatar, and that Mr Blatter had been "dismayed" that a third of countries had voted against him.
Any European breakaway would fatally undermine Fifa's president. Allan Hansen, 66, a retired Danish detective who sits on Uefa's executive committee, said that boycotting the 2018 World Cup finals and setting up a rival tournament was the only way to reform football's scandal-plagued governing body.
Mr Hansen's plan is that instead of playing the 2018 tournament, Uefa's nations would withdraw from Fifa and play another European championships, inviting some of the biggest South American nations to compete as well.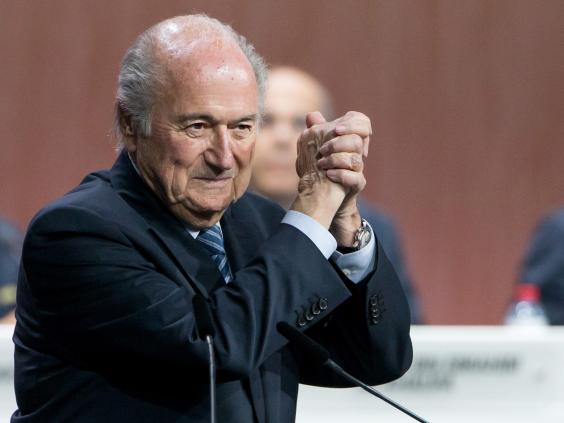 There was a preliminary meeting before last Friday's Fifa election in Zurich, where Mr Hansen made the proposal to the 54 Uefa nations. A further meeting will take place in Berlin on Friday ahead of the Champions League final.
The belief is that Mr Blatter would not be able to withstand a mass boycott of the leading European nations, both in terms of the prestige of the tournament and the effect it would have on television and commercial rights, which earn Fifa around £3bn from each World Cup finals. A final decision on a boycott would be made at the Uefa conference in Malta on 17 September.
Mr Hansen described a boycott and rival tournament as "the most radical option".
He said: "I have been in this world now for 20 years. I am really in favour of a fair and democratic process. I have to realise it is not possible because there are so many associations who don't want to change. It's a case of the old proverb, 'you can lead a horse to water but you can't make it drink'.
The Fifa bigwigs facing charges
The Fifa bigwigs facing charges
1/14 Jeffrey Webb, 50, Cayman Iskands

A Fifa vice president. His arrest came as a big surprise, as he had been tipped as the man to clean up Fifa once Blatter departs. Webb is also president of Confederation of North, Central America and Caribbean Association Football (Concacaf) and the Cayman Islands Football Association

Getty

2/14 Costas Takkas, 58, UK

A British citizen, Mr Takkas is currently an attache to the Concacaf president. He was previously general secretary of the Cayman Islands Football Association, of which Mr Webb is president

3/14 Jack Warner, 72, (pictured), Daryan Warner, 46 and Daryll Warner, 40, Trinidad & Tobago

The former Fifa vice president and head of Concacaf was a dominant force in football for 30 years, but was suspended from his roles in 2011 amid accusations of corruption dating back to the 1980s and an investigation by Fifa's ethics committee. He later resigned, ending the proceedings against him. Daryan Warner, the son of Jack Warner is also believed to have co-operated with the FBI. He pleaded guiltyin October 2013 to wire fraud conspiracy, money laundering conspiracy and the structuring of financial transactions, forfeiting $1.1m. Daryll Warner, another of Jack Warner's sons, he pleaded guilty to various offences in July 2013. A former Fifa development officer, he lost the job in 2012 after his father's resignation amid corruption allegations. He and his brother both face up to 10 years in prison

Getty

4/14 Charles Blazer, 70, USA

The former Concacaf general secretary reportedly turned "supergrass" to help the FBI inestigation, using a bugging device hidden inside a key fob to record meetigs with his Fifa colleagues at the London 2012 Olympics. In November 2013 he pleaded guilty to racketeering conspiracy, wire fraud conspiracy, money laundering conspiracy, and income tax evasion. Seriously ill with colon cancer

Getty

5/14 Rafael Esquivel, 68, Venezuela

Executive committee member of the South American Football Confederetion (Conmebol). It is alleged that officials at Conmebol, which organises the Copa America, received bribes from marketing executives

Reuters

6/14 Eugenio Figueredo, 83, USA/Uruguay

The Fifa vice president and executive committee member is a big name in world football, having previously been at the head of Conmebol and the Uruguayan Football Association. A former right-back

Reuters

7/14 Nicolas Leoz, 86, Paraguay

A former Fifa executive committee member and Conmebol president. When he retired in 2013 for health reasons, he said: "I've not stolen so much as a cent"

Getty

8/14 Eduardo Li, 56, Costa Rica

President of the Costa Rican Football Federation. He was elected to Fifa's executive commitee in March

Reuters

9/14 José Maria Marin, 83, Brazil

The former president of the Brazilian Football Confederation is also a member of Fifa's committee for Olympic tournaments

Reuters

10/14 Julio Rocha, 64, Nicaragua

Fifa development officer. Previously president of his country's football federation

EPA

11/14 José Hawilla, 71, Brazil

The owner and founder of the Traffic Group, a sports marketing conglomerate, pleaded guilty to racketeering conspiracy, wire fraud conspiracy, and money laundering conspiracy in 2014. Two of his companies - Traffic Sports International Inc and Traffic Sports USA Inc - have also pleaded guilty

youtube.com

12/14 Aaron Davidson, 44, USA

President of Traffic Sports USA, is a large promoter of football events in America

AP

13/14 Alejandro Burzaco, 50, (pictured), Hugo Jinkis, 70 and Mariano Jinkis, 40, Argentina

Alejandro Burzaco, a media executive who controls Torneos y Competencias, a sports marketing business. Hugo Jinkis, is the president of Full Play Group, a sports marketing business in Argentina. His son Mariano, is vice president

AP

14/14 José Margulies (AKA José Lazaro), 75, Brazil

Although he is in broadcasting, it is alleged he served as an intermediary to facilitate illicit payments between sports marketing executives and Fifa officials

youtube.com
"If we [Uefa] break out and run our own business, I am sure that these countries that don't want change will realise they can't miss Europe. I know it is not democratic but if we want in the future to have a Fifa as we know today [a global organisation] then we have to do some radical things."
It is estimated that around 10 to 15 Uefa nations ignored the confederation's prior agreement to vote for Mr Blatter's rival, Prince Ali of Jordan, on Friday. Spain and France were among the European countries to cast their ballot for Mr Blatter. This presents a major challenge to the reforming European nations, including the English FA, led by Greg Dyke, who would like to unseat the  79-year-old Fifa president.
Meanwhile, the Government and the Football Association have agreed not to rule out any options in the battle against alleged corruption in Fifa.
John Whittingdale, the new Culture Secretary, said he had spoken to Mr Dyke and they had agreed to keep all options on the table in an effort to end the "culture of kickbacks and corruption that risk ruining international football for a generation". He assured MPs the Government would do anything in its power to bring about change.
Mr Hansen has spent 17 years on the Danish football association (DBU) executive committee, including 12 as president, and has served six years on the Uefa executive committee. As a detective in the Danish National Police he led investigations into murder and drugs trafficking as well as white-collar crime. At Fifa he has served on the audit and compliance committee, which he believes has established a template  for future good practice, but needs a strong leader to implement it.
Mr Hansen said: "We will need to say [to fellow European nations] do you think we will be able to change things in Fifa if we stay the same way? If we can convince them [of the merits of a boycott] we have a chance. [On Fifa] It's about cultural background. If you travel around the world some countries have a different approach to what is right and what is wrong. Now we have put up an ethical code in Fifa.
"We have so many good reforms in Fifa. We have the fundamentals if we want to create a new, strong Fifa. We need a strong leader to help introduce and implement these new reforms and standards.
"I have been part of this reform process. I know we have a good set of fundamentals. I look to the scandal of the IOC [International Olympic Committee] at Salt Lake City. We need a strong man like Jacques Rogge to tell the public and the media that now Fifa will be reliable.
"It will be a difficult process. If we have a joint agreement in Europe I do believe we can change Fifa."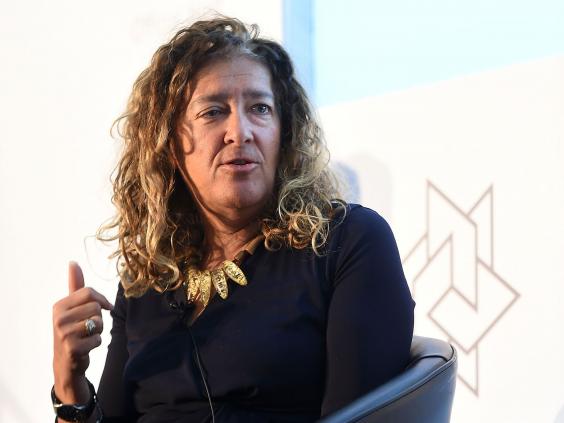 Last night, the FA's independent director Heather Rabbatts announced she was quitting Fifa, tendering her resignation from the organisation's anti-discrimination task force. She said that it was "unacceptable" that so little had been done to change Fifa and that the last week had been "disastrous" for its reputation.
The FA's options: What can be done?
1. An independent boycott of the World Cup finals. Unlikely to affect anyone but the FA. Ruled out by chairman Greg Dyke, who has already said a one-association protest against Fifa would be futile.
2. Take part in a European bloc boycott of the World Cup finals in the hope it will force Blatter's resignation. Talks on Friday on proposals by Danish Uefa executive committee member Allan Hansen. Will be finalised in September.
3. Do nothing. In the past a boycott of the World Cup has been seen as too radical. Even after England's 2018 vote humiliation the mood in the FA was to "build bridges" with Fifa. No longer politically acceptable inside or outside the organisation. 
Reuse content